Do you own a car lot that wants more online exposure? Then you should learn about search engine optimization for car lots. SEO, which stands for "search engine optimization," is a tehnique for improving your car dealership's online visibility.
Search engine optimization (SEO) for auto dealerships is a subset of digital marketing, so familiarity with the concept and its application is crucial. You should also be aware of the tactics that will boost your car dealership's position in Google's search results.
We'll be discussing search engine optimization (SEO) and how it can be used by car dealerships to boost their online presence. We'll examine various SEO methods, and I'll share some advice on how to launch an SEO campaign for your car lot.
Learning SEO Strategies for Car Dealerships
However, our approach to content marketing, which enhances our already powerful automotive search engine optimization service, works like a charm.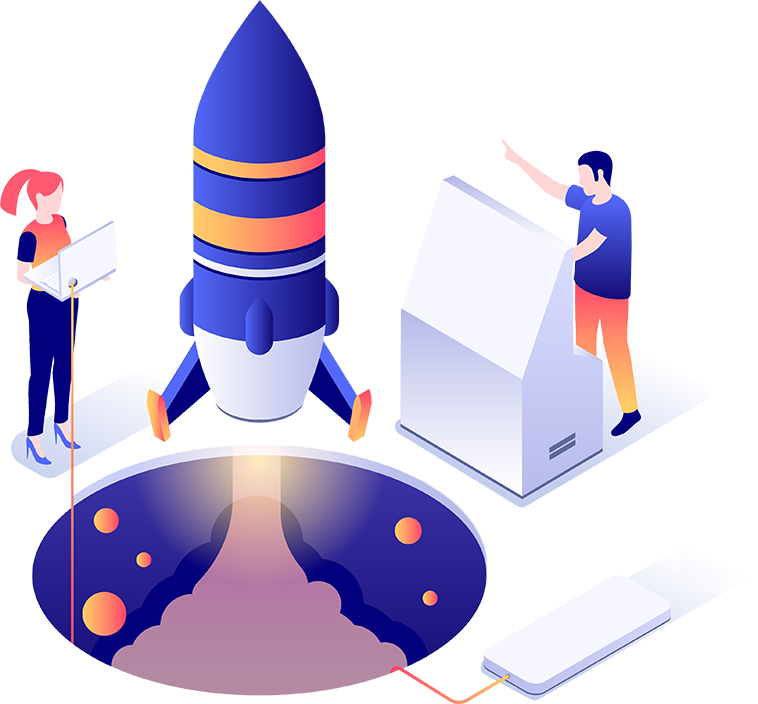 The Best Automotive Search Engine Optimization
When trying to learn about search engine optimization (SEO) for car lots, it's important to take a strategic approach. Search engine optimization, or SEO, is the process of enhancing your car dealership's online visibility in search engine results. It means that your car dealership will have a higher chance of being displayed at the top of search results for relevant keywords.

Search engine optimization (SEO) entails adjusting a number of factors, including the site's structure, content, and inbound links. Having a website that is easy to crawl and index by search engine robots is a good first step. To achieve this goal, you need to ensure that your website is easy to navigate, loads quickly, and is compatible with mobile devices. You should also prioritise making high-quality content that is engine-friendly. Making sure your content is properly indexed involves using keywords and writing content that is relevant to your dealership. If you want more people to trust your website, it's a good idea to link to other authoritative and informative sites.

Finally, you need to work on increasing the number of incoming links to your website. Links from other websites (backlinks) to yours can boost traffic and search engine rankings. To accomplish this, you should approach relevant websites and blogs and request a link exchange.

You can improve your car dealership's search engine visibility by optimising your website and content and establishing a strong link profile. More people will be able to locate your car lot, which bodes well for your business.
Creating Search Engine Optimization Objectives for Automobile Dealerships
One of the most critical actions is determining what SEO success looks like for car dealerships. The success of your dealership's online presence can be ensured through the development of a comprehensive plan and the establishment of measurable objectives.

Specific, Measurable, Attainable, Relevant, and Time-bound (SMART) goals will help you succeed. The two main benefits you'll reap from these are focused work and a clear view of your development.

Your dealership's long-term goals should serve as a touchstone for your personal targets. Want to spread the word about your company? How to boost website visits? Raise the profile of your web page in search results? Boost revenue? Think about the outcomes you desire and create a plan of action to get there.

Having a sense of what is actually possible will help you succeed. Instead of shooting for the stars, aim for the moon. If you want more people to visit your website, you could aim to increase that number by 10% every month. As opposed to trying to double your website traffic in a month, this is a more reasonable objective.

Last but not least, give yourself plenty of time to succeed. If you set your sights too high and fail to achieve them, you may experience feelings of disappointment and frustration. Establishing a time frame that you know you can meet will keep you motivated and increase the likelihood that you will succeed.

Setting specific SEO objectives for your car dealership will help you focus your efforts and measure your success. Setting appropriate objectives will pave the way to success.
Building a Successful SEO Campaign for Auto Dealerships
After deciding what you want to accomplish with search engine optimization (SEO) for your car dealership, you can begin developing a plan. Include a strategy for how you intend to accomplish these aims. It should also detail the strategies and procedures you intend to employ to realise your goals.

Find the best keywords to use as a starting point. This is crucial if you want to rise in the search engine rankings and gain more exposure. Study the market and your competitors to learn where there are openings. To make sure your car dealership stands out, this will serve as a guide for your keyword selection.

Remember to take into account all aspects of your online presence when developing your SEO strategy. Content, technical SEO, link building, and social media advertising all fall under this category. All of these components should work together to help you achieve your SEO objectives.

You can also monitor the efficacy of your SEO tactics with the help of analytics. Tracking your website's traffic, keyword rankings, and sales can be done with the help of a tool like Google Analytics. You can then focus your SEO efforts where they will have the greatest impact.

The first step in getting where you want to go is making a plan for search engine optimization for your car dealership. If you invest in market analysis, select effective keywords, and monitor your results, you can boost your dealership's online visibility and sales.
Making Automobile Dealership Websites More Search Engine Friendly
There are a few main strategies to think about when optimising a car dealership's website for search engines.

Make sure your website is simple to use first. Help users quickly find what they're looking for by organising content clearly and logically. The goal of your website will become clearer to search engines, which will improve their indexing of your site.

Second, make sure your content is tailored to your audience. To improve your search engine rankings, create content that directly addresses the needs of your target audience by answering their questions and resolving their problems.

As a third suggestion, make sure your site is mobile-friendly. The increasing number of mobile visitors to your site highlights the importance of catering to these users with a mobile-friendly layout. That means making sure your website adapts to different screen sizes and loads quickly.

Finally, you need to guarantee the safety of your website. Websites that use encryption to safeguard user information also send a positive signal of reliability to search engines.

If you follow these steps, your car dealership's website will be optimised for search engines. You can increase traffic to your dealership's website and improve its position in search engine results with minimal effort.
SEO-Friendly URLs For Car Dealership Websites
One of the best ways to make sure your car dealership's website is visible to customers is to use URLs that are optimised for search engines. Your car dealership's website will do better in search engine results if the URLs are human-friendly, convey the content clearly, and incorporate relevant keywords.

It is recommended that dealership web page URLs contain as much relevant information as possible. Customers can find the exact vehicle they want much more quickly and easily if the URL includes the make and model of the vehicle.

It is also preferable to have short and simple URLs. Use short, memorable passwords instead of long, complicated ones. This makes it harder for search engines to index your site and can be confusing for users.

Last but not least, check to see that each page has a uniform URL. Having a consistent page layout makes it easier for search engines to understand the connections between your pages, which in turn improves your rankings.

You can increase traffic to your car dealership's website and boost its position in search engine results by taking the time to craft URLs that are optimised for search engines.
Making Great Articles For Auto Dealer Websites
Website content for auto dealerships should be of the highest possible quality. The quality, originality, and interest of your content will increase your site's appeal and ultimately, your sales.

Find out what's happening in the automotive industry recently, and use that to your advantage when writing. Search engine optimization (SEO) involves writing for search engines with keywords that people actually use to find car dealerships online.

Make your content more interesting by adding visuals like pictures and videos. This can make your page more aesthetically pleasing by breaking up large blocks of text.

Put in "Call Now" or "Schedule a Test Drive" buttons or similar in your content to encourage readers to take action. As a result, it's more likely that readers will move forward with the process of purchasing a car.

Finally, remember to review and update your content on a consistent basis to ensure it remains relevant. In addition to helping your site rank higher in search engines, this will also keep it fresh and relevant for visitors. Make sure to give your content the time and care it deserves if you want to rank well in search engines as a car dealer.
The Importance of Local SEO for Automobile Dealerships
For auto dealerships, local SEO strategies are a surefire way to boost traffic and increase conversions. You can get more local customers to visit your car dealership's website if you optimise your content for local search queries.
You can get started with the following tips:
First, make sure that your company's NAP (name, address, and phone number) is present on each and every page of your website. Your company's physical location can then be more accurately identified by search engines, increasing its visibility in local results.
Second, have individual landing pages made for each of your car lots. Your services and coverage areas should be described in great detail.
Third, make use of localised search optimization techniques by incorporating relevant keywords and phrases into the text of your website. In doing so, you will increase your visibility in geo-specific search results.
Build your network in your immediate area. Acquiring inbound links from relevant regional websites is an important part of this process.
Make sure your company is represented in regional business directories, and that you have claimed its listing there. Your auto dealership will benefit from this boost in exposure in local search results.
You can increase the visibility of your car dealership's online content and attract more customers by using local search engine optimization techniques. The higher your website ranks in local search results, the more local traffic you will receive.
Using Social Media to Improve Search Engine Optimization for a Car Dealership
When it comes to search engine optimization, social media can be an invaluable asset for car lots. Utilizing social media allows car lots to connect with prospective buyers, raise awareness of their brand, and boost organic website traffic.
The dealership can attract more customers by posting regular updates about new models or special offers. It's possible to build a sense of community and attract new followers by interacting with existing ones in the comments section and responding to their feedback.
Hashtags are another fantastic way to get the word out about the car lot. Using hashtags is a great way to get your message seen by more people. Hashtags, if used properly, can increase the visibility of your posts, which in turn can attract new followers and customers.
Also, auto lots can promote their offerings on various social media sites. It is possible to target specific audiences with ads that are more likely to pique their interest and prompt them to visit the dealership's website.
Used car lots can expand their customer base and boost their search engine rankings by utilising social media. Social media can be used in a variety of ways to improve the dealership's SEO and, in turn, increase the volume of organic traffic to the website, from posting updates on a regular basis to placing targeted ads.
SEO for Car Dealerships: Analyzing Performance and Making Adjustments
Implementing a system for monitoring and analysing sales data at a car dealership Tracking the success of your SEO campaign relies heavily on search engine optimization. Metrics like brand awareness and website visits are good indicators of a campaign's success. Utilizing a marketing analytics platform is the most efficient method for monitoring efficiency and assessing outcomes.
Use this service to track not only your own SEO progress but also that of your rivals. Website visitors, leads, and sales are just some of the metrics you can monitor. This will provide you with a bird's-eye view of your SEO work and help you identify problem areas.
The analytics dashboard can also be used to monitor how effective previously published content has been. That way, you can see which of your posts are getting the most attention. This will help you determine what kinds of content are successful and what kinds aren't for your dealership. Next, you can use this information to shape the direction of your dealership's SEO content strategy.
You can learn more about what works and what doesn't for search engine optimization (SEO) of a car dealership by monitoring and analysing your results. You'll be able to make better decisions and fine-tune your campaigns as a result of this.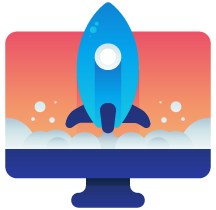 How Modern Car Dealerships Can Benefit From Following The Latest SEO Trends
If you want to get the most out of your SEO for your car dealership, you need to keep up with the latest trends in SEO. You can stay ahead of the competition and make sure that your SEO strategy is as effective as possible by researching and monitoring SEO trends.
Start with blogs and articles specifically about SEO for car dealerships if you want to know what's going on in the industry. Read up on what's happening in your field and how search engine optimization techniques have evolved. Also, keep an eye out for any new developments by following influential people in the industry.
Analytics tools are essential for monitoring and assessing the success of your SEO efforts. You'll be able to fine-tune your approach based on what you learn about what works and what doesn't.
Last but not least, it's important to take part in conferences and other events within your field. These can be a great way to learn about developments in the field, gain insight into how other professionals are approaching similar problems, and make connections with like-minded individuals.
You can increase the efficiency and success of your search engine optimization campaigns by keeping up with the latest developments in SEO for car dealerships. This will ensure that your car dealership stands out from the crowd and brings in more visitors and potential customers.
The success of my auto dealership's search engine optimization: frequently asked questions
It can be challenging to track the results of your search engine optimization (SEO) for a car dealership, but doing so is essential. Your SEO campaign's success can be measured in a number of ways.
Examine your website's traffic levels first. Your success in search engine optimization (SEO) can be gauged by measuring the volume of traffic to your site. Keep an eye on metrics like new visitors, returning visitors, and average time spent on site to evaluate the efficacy of your SEO efforts.
The number of conversions you get is another metric that needs monitoring. A purchase or newsletter subscription are both examples of this. The success of your SEO can be gauged by the rate of your conversions.
Last but not least, check your search engine rankings. The success of your SEO initiatives can be gauged by monitoring your site's ranking change. Maintaining a close eye on your search engine ranking positions is essential for the success of any SEO efforts.
You can gauge the success of your SEO initiatives for your car dealership by monitoring these indicators. If you want to get better results from your strategies, this is the way to do it.
When it comes to search engine optimization for my car dealership, how frequently should I be updating my content?
SEO for car lots greatly benefits from regular content updates. A higher search engine ranking for your dealership can be achieved through regular content updates. To that end, watch your intake carefully to avoid excess.
You can hurt your search engine optimization efforts by publishing updates too frequently. Too much content may be seen as spam by search engines, which could have a negative impact on your dealership's ranking.
It's recommended that you publish new content at least twice per month. This will help keep your content current and relevant without overwhelming search engines.
Content should be written with the intended reader in mind. Knowing your audience inside and out will help you craft content that truly resonates with them. By doing so, you increase the likelihood that your content will be seen and appreciated by its intended audience.
Last but not least, always check your analytics. You can then see which pieces of content are doing well and which ones need more attention. You can also use this information to determine which pieces of content need more frequent updates and which can go longer between revisions.
By taking the right steps, you can guarantee that your content is always fresh and relevant to your readers. Your auto dealership's SEO efforts will benefit greatly from this.
There are a few major factors to consider when tailoring a website to the needs of regional car dealerships. First, you need to guarantee that your website is accessible from any mobile device and is simple to use. In other words, you need to make sure that your website is easy to navigate on mobile devices and looks good on smaller screens.
For a second, check that your website is current with the best tools and techniques. In other words, you need to implement the most up-to-date SEO strategies and tailor your website to accommodate voice searches. Also, keep your content updated and relevant to keep your site at the top of search engine results.
Third, examine your content for proper keyword usage. To achieve this, you should learn about and use the most searched-for terms in your area to inform your writing. Long-tail keywords are often more specific and can help you target a more relevant audience, so you should give them special attention.
Finally, you should make sure your content is social media-friendly. More people will visit your site if the content you've created is interesting and worth sharing with them. To add, make sure you're tapping into the influence of both traditional and online celebrities. They can aid in expanding your customer base and attracting more visitors to your website.
If you follow these guidelines, your car dealership website will rank higher in local searches and attract more customers. A little time and effort, and your website will be at the top of search engine rankings.
To stand out in the competitive local auto sales industry, it is essential to implement search engine optimization strategies into your website. There are a few things you can do to make your website more search engine optimised.
First, you need a website that is not only current but also user-friendly and full of informative material. Clients will be able to locate the data they require much more rapidly and conveniently as a result of this.
The next step is to make content that is friendly to crawlers. There are many ways to improve your website's search engine rankings, such as by using keywords throughout the site, optimising page titles and meta descriptions, and constructing internal links.
Finally, you should make sure your site works well on mobile devices. This includes making sure your website is mobile-friendly and quick to load.
If you follow these guidelines, your car dealership's website will be optimised for search engines and ready to attract new clients.
Tout d'abord, vous avez besoin d'un site Web non seulement à jour, mais également convivial et riche en informations. Les clients pourront ainsi localiser les données dont ils ont besoin beaucoup plus rapidement et facilement.
La prochaine étape consiste à créer un contenu convivial pour les crawlers. Il existe de nombreuses façons d'améliorer le classement de votre site Web dans les moteurs de recherche, par exemple en utilisant des mots-clés sur l'ensemble du site, en optimisant les titres de page et les méta-descriptions et en créant des liens internes.
Enfin, vous devez vous assurer que votre site fonctionne bien sur les appareils mobiles. Cela inclut de s'assurer que votre site Web est adapté aux mobiles et rapide à charger.
Si vous suivez ces directives, le site Web de votre concessionnaire automobile sera optimisé pour les moteurs de recherche et prêt à attirer de nouveaux clients.
Keeping up with the most recent developments in SEO is essential for auto dealerships. Websites that don't adapt to the changing landscape of search engine optimization (SEO) quickly fall behind the competition.
To get started, it's important to follow developments in how search engines work. Knowing how frequent algorithm updates from Google and other search engines affect your website is crucial. You can then modify your SEO tactics to accommodate the shifting preferences of your target audience.
Be sure that your website is also compatible with mobile devices. The majority of car shoppers now begin their search on their mobile phones, so a responsive website is crucial. This means making sure your site is mobile-friendly in terms of responsiveness, speed, and ease of use.
Last but not least, you need to keep adding new content to your website on a consistent basis. Websites with useful, relevant, and recently updated content perform better in search engine rankings. Blog posts, videos, infographics, and other media pertaining to the auto industry are all fair game. Keeping your website current and ahead of the curve requires constant content creation and dissemination.
If you follow these guidelines, you can be sure that your car dealership's website is optimised for search engines in the most recent way possible. Maintaining your website's visibility like this will bring more customers into your dealership.
Search engine optimization (SEO) is a potent method for increasing traffic and business for car lots. Car dealerships can increase their online visibility and reach a wider audience by employing modern SEO strategies like keyword research, content optimization, and link building.
Automobile dealers can boost their credibility as industry leaders and earn the trust of their target audience by improving the performance of their website and publishing content that is tailored to their specific demographic. Keeping up with the most recent SEO practises is also crucial for the success of the dealership's online presence.
In general, search engine optimization (SEO) for car lots is an effective method of raising brand awareness and attracting new customers. Car dealerships can increase their customer base and improve their online visibility by employing the appropriate strategies and keeping abreast of emerging trends.
Dealerships, searches, keywords, customers, traffic, content, dealers, sales, potential customers, links.
Search Engine Optimization, months, leads, industry, experience, search engines, businesses.
Company, conversion, factors, tactic, tool, organic search, relevant keywords.
Google My Business, Google Business Profile, efforts, categories, sites, SEO strategy, automotive search engine optimization.
Search rankings, search terms, dealer SEO strategy, auto dealership, business listings, repair, automotive industry.
Digital Marketing, digital marketing strategy, negative reviews, positive reviews, search engine algorithms, search volumes.
Search intent, mobile search, search engine marketing, search engine rankings, content strategy, quality content, dealer websites.
Dealership websites, target keywords, tail keywords, inbound links, Broken links, business profiles, online traffic, automotive SEO company.
SEO company, experts, SEO experts, SEO tactics, auto industry, positive experience, ranking factors, investment, market share, relevant searches.
Search queries, popular search engines, search algorithms, relevant content, additional content, brand-focused content, content to users, custom content.
High-quality content, sites with content related, SEO for auto dealers, automotive dealers, dealership business, automotive dealerships.
Customer base, future customers, prospective customer, keyword phrases, link building, high-quality links, internal links, organic traffic.
Foot traffic, increase in traffic, qualified traffic, inbound leads, quality leads, marketing companies, seo efforts, repair service, repair shops, automotive marketing experts.
Cars for sale, automotive sales, user experience, aggregator tool, SEO factor, authoritative sites, rank sites, calls, phone calls, return on investment, aspects of SEO.
Advanced relevancy, advanced targeting, digital landscape, Google Maps, mobile version, range of services, sports teams, automotive SEO strategies.
Comprehensive SEO strategy, marketing strategy, review strategy, Automotive SEO services, SEO services, social media services, online reviews, mobile users. S
ales team, ranking algorithms, primary source, location-based search queries, search engine bots, search optimization strategies, competition for content optimization.
Dealer Authority, Dealer Inspire, dealer SEO marketing benefits, cars dealers, dealer SEO campaigns.
Dealer SEO services, dealership locations, dealership reviews, dealership SEO team.
Happy customers, likelihood of customer satisfaction, keyword variations, market keywords, external links, automotive businesses.
Google Business Profiles, qualified leads, source of sales leads, marketing efforts.
Digital efforts, automotive repair shop, expert insights, Advanced SEO tactics, month Medium.
Month Difficult, additional categories, primary category, recall check tool, conversion rates, sales conversion rates, monthly strategy calls, SEO investment.