 Canada SEO | Search Engine Optimization
ProStar SEO Canada
The #1 SEO Agency in Canada
Increase traffic to your website by improving your Google Search Ranking


Request a free SEO audit of your website in 1 Minute.
Audit Your Website's SEO Now!
Voted Best SEO Company in Canada | Let Search Engine Optimization Grow Your Business
Do you wonder why your website receives little traffic? Or why your competitors appear higher above you in Google searches? The answer is that their SEO strategy is simply better than yours.
SEO is a marketing discipline that aims to increase your visibility in the results of organic search engines such as Google and Bing.
Often referred to as SEO, Search Engine Optimization consists of both the technical and qualitative elements necessary to improve rankings, generate more traffic and increase the awareness of your website online. What are the most important factors of SEO in Canada?
There are many different elements to SEO. Google uses over 200 criteria to determine where in its index your site will be located for a given keyword.
Google does not disclose the components of its algorithm. However, thanks to external research from our friends at SEO Lab, and testing involving millions of keywords, we can establish the 10 most important factors to position a website at the top of the first results page. The TOP SEO factors are:
Number of Entities Used
Number of Factors Used
Keywords in the HTML Tag
Keywords in Body Tag
Keywords in Div Tags
LSI Words in Sentences
Term Frequency
Keywords in A Tags
Entities in Title Tag
Keywords in H1-H6 Tags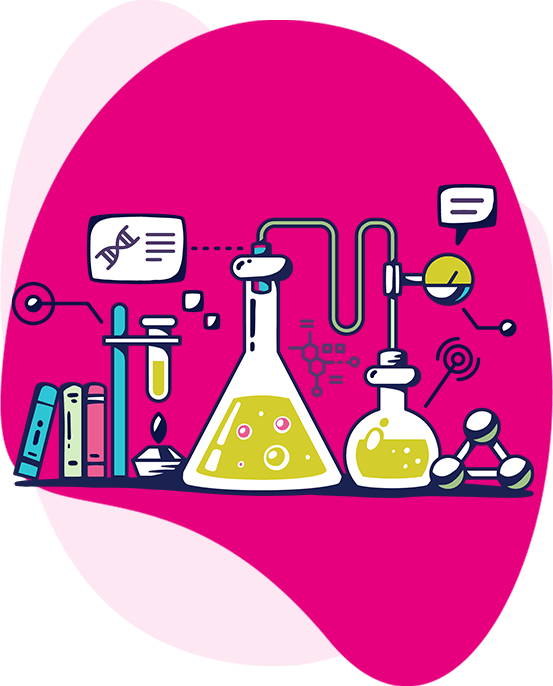 Why team up with ProStar SEO?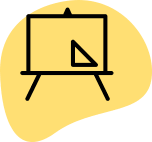 Precise explanation of the SEO status of your site
After having launched several websites, met a number of charlatans and incompetents to improve the SEO of our companies, we invested thousands of hours to understand the basics of SEO. Today, we share our expertise by launching ProStar SEO. At home, we talk business, technology is only a tool to achieve our goals.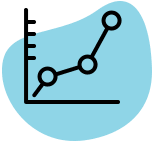 Improved position on Google and Bing
Our mandate is to increase your rank in search results on Google for the keywords used most regularly in your industry. Whether for a local business or an international company, our expertise in SEO will allow you to earn several positions and increase your web traffic and business income.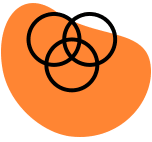 No long-term contracts, which forces us to perform
No more agency contracts that keep you prisoner. If ProStar SEO does not deliver the goods, you will be free to terminate your agreement with 30 days notice. With ProStar, there are no surprises, our monthly rates are pre-established and we will keep you regularly informed of the results obtained. No more contracts that never end.
The most competitive prices on the market
With rates starting at $250 a month, ProStar SEO costs are very competitive.
As we pledge not to accept competitors from the same demographic zone as you, you know that we will not use the expertise gained in your industry to increase the rank of your competitors.
With the help of our SEO agency, you will get answers to the following questions:

How can I increase my company's visibility on Google?

How to position my website in the first results of my client's search?

How to get ahead of competitors on search engines?

How to generate more traffic to my website?

How to increase my online sales?
SEO is a marathon. Results will be visible from the beginning, but increasing the traffic on a site is a long-term job. SEO is a battle that never ends. Capturing the first position on Google is one thing, maintaining it is another ...

‍ SEO remains the only "free lunch" that the internet offers us! ‍
How is ProStar SEO Canada different from other SEO agencies in Canada?
If you're wondering whether it's important to appear in the top results when you search on Google, remember this statistic: positions 1 and 2 on the first page of search results capture 57% of clicks!
There are very few firms specialized in Search Engine Optimization in Ontario. There are, however, hundreds of web agencies that offer SEO services as a supplement to creating a website.
Some are excellent, many only offer a superficial SEO service. The majority of Web agencies pride themselves on excelling in all areas: Website Design, SEO, Web Marketing, Advertising, Social Media, Writing, Translation, Community Management, and more.
At Prostar SEO, we believe it's better to excel in one area than to be ugly in many. That's why all the actions that we take aim at increasing the traffic to your website.

Real-time analysis
Always on the lookout for the latest changes.
Thanks to the unique approach of ProStar SEO, we measure in real time: the technical health of your site, the variations of positioning vis-à-vis the competition, the external links (backlinks) which refer your site, as well as a series of more than 200 specific points that influence SEO.
With our technology, we can test our changes and measure the impact of our ideas and strategies on your SEO.
The work is continuous and the improvement must be too.
Monitoring the positioning of the competition
Go past your competitors and aim to be the leader of the pack.
Our periodic reports will allow you, for each selected keyword, to see the evolution of your site and that of your competitors in Google's positioning. In addition, we will share the monthly search volume for all keywords identified, so you will be able to analyze our performance and participate in our efforts, by sharing your specific knowledge of the market.
Our approach will allow you to discover what people are really looking for and adapt your web strategy accordingly. We are committed to working as a team with you.
Bilingual website rewrite
Be discovered by everyone, no matter the language.
Each month, we'll do an intensive review of your competitors' sites and the most searched keywords in your industry using the most advanced technology tools available.
All of this data will enable us to undertake the rewriting of the texts of your web pages in order to make them more efficient.
These incremental changes will boost your site in Google's results. This service is available in English and French.
Increased sales with local SEO
Generate more transactions, traffic and meetings for your business.
46% of searches on Google have a local intent. For a business that has a physical address where it meets its customers, it is essential to have a « Google My Bussiness » account and to do SEO to get as high as possible on the location map of businesses (Google Maps).
Local SEO is the key to success for small businesses, restaurants and professionals such as dentists, plumbers, lawyers, etc. Local reference is the quickest and easiest way to increase your rank on the web and especially its sales.
SEA: Google Ads and Facebook Campaigns
Integrate a high-performance, short-term sales solution
When we consider online marketing as a distribution channel, the question quickly becomes: How do I increase the visibility of my website for Internet users? SEO is the long-term solution.
However, what do you do when your trademark is not known and you are looking for immediate results? We then turn to SEA (Search Engine Advertising). SEO and SEA are two different but complementary approaches.
The symbiosis of the two will allow you to optimize your visibility on the search engine. Google Ads will deliver immediate results, generating the revenue you need to keep your business running until SEO brings you a stream of free, ongoing organic traffic.
The Best Web SEO in Canada
ProStar SEO is a search engine optimization agency providing web design, digital marketing, and SEO services to help small businesses and clients across various industries improve their online presence, visibility, and search engine rankings.
As a digital marketing company and SEO firm focused on search engine optimization, we offer monthly SEO efforts including on-page optimization, link building, keyword research and analysis, content creation, reputation management, and more to drive organic traffic, leads, and real results for our clients.
Our SEO specialists and experts implement customized SEO strategies, campaigns, and digital marketing solutions focused on search engine marketing, paid search through Google Ads management, website optimization, social media marketing, and overall digital strategies to help our clients stand out online.
As a Canada SEO services provider ranking #1 for many competitive search terms, we have a proven SEO case study and process to help companies improve website visibility and search engine results page rankings so more Canadian businesses can be found online.
Trust our national SEO agency's techs and specialists to choose the right SEO tools, SEO techniques, and Internet marketing approach to maximize your marketing dollars for sustainable Canada SEO success.