Send your Crypto Site Higher on Google and Get More Clients with Crypto SEO
Cryptocurrencies are taking the financial world by storm. The creation of decentralized digital currencies has changed the way thousands of people manage their finances and promises to be the future of business.
What is cryptocurrency SEO?
Create long-lasting traffic for your website with Crypto SEO
Cryptocurrency Search Engine Optimization (SEO) is a set of techniques and practices designed to improve the online presence of crypto companies. The goal of cryptocurrency SEO is to generate organic traffic to cryptocurrency websites, increasing their search engine ranking and popularity.
SEO can help take your Cryptocurrency website to the next level by generating high amounts of organic traffic and improving conversion rates. Here at Prostar, we handle everything for you, so you can sit back and reap the benefits of search engine optimization.
We Provide the following for cryptocurrency websites

Scientific SEO Approach
Scientific SEO is based on up-to-date statistics and a detailed analysis of the competition. Our Crypto SEO team uses the most powerful technological tools on the market and our results confirm the effectiveness of this approach.
We offer different price packages to meet the specific needs and budget of our customers. Our SEO service is available for businesses of all sizes, small or large.

No Long-term Contract for Crypto SEO
At Prostar SEO, we believe our performance should speak louder than contractual obligations. If you are not satisfied with the results, you are free to terminate your agreement with 30 days' notice.

Personalized Service for Your Online Marketing Strategy
The needs of each client are different so we offer a tailor-made service to our partners. We hold regular meetings to explain the steps of the SEO strategy to be deployed and follow up on results.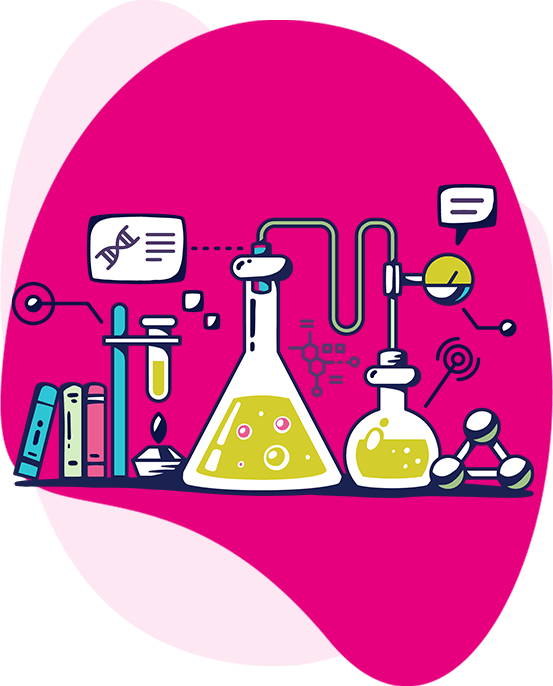 Do crypto and blockchain really need SEO to succeed?
Cryptocurrency can work in synergy with SEO. Digital currencies require people to discover and invest in them to be successful, and SEO is essential to stand out in virtual environments. Cryptocurrencies that integrate SEO services gain a considerable competitive advantage over other cryptos in the market.
Advertising in the crypto and blockchain industry is a complicated endeavor. Despite cryptocurrency companies making record profits, the advertising prospects for crypto in the most frequented areas of the web are considerably restricted. Neither Facebook nor Google permits the free proliferation of advertisement material associated with cryptocurrencies or blockchain technology.
Likewise, popular internet giants such as Reddit, Twitter, and Snapchat have imposed bans on both cryptocurrency and initial coin offering (ICO) advertisements. Simply put, traditional online advertising strategies are impractical in the cryptocurrency market.
An effective cryptocurrency SEO strategy helps websites rank higher on search engine results pages. The resulting Internet exposure generates an increase in organic traffic. A cryptocurrency company's target audience is more likely to come into contact with them through high-quality traffic from SEO than through any other marketing method.
Understanding the Crypto Market
The cryptocurrency business is full of opportunities. The technological backbone of crypto allows for fast, secure, and worldwide transactions. Crypto can improve recordkeeping by removing the risk of data being pirated. Even though many authoritative bodies keep a wary eye on cryptocurrencies due to allegations of fraud, chances of actual fraud can be minimized by crypto.
In contrast to central banking systems, cryptocurrencies are fully decentralized. This means that government bodies have a very limited capability to intervene in the way the crypto space is managed. Bitcoin, the first decentralized digital currency, has become both a mainstream phenomenon and a valid form of payment in many developed countries, including the U.S., Canada, and the U.K. Nonetheless, most crypto companies operate in a very competitive but limited market environment.
Ranking high in search engine results pages is very significant for the success of crypto. Without a robust digital marketing strategy, it is practically impossible for a cryptocurrency to gain the recognition it needs to become profitable.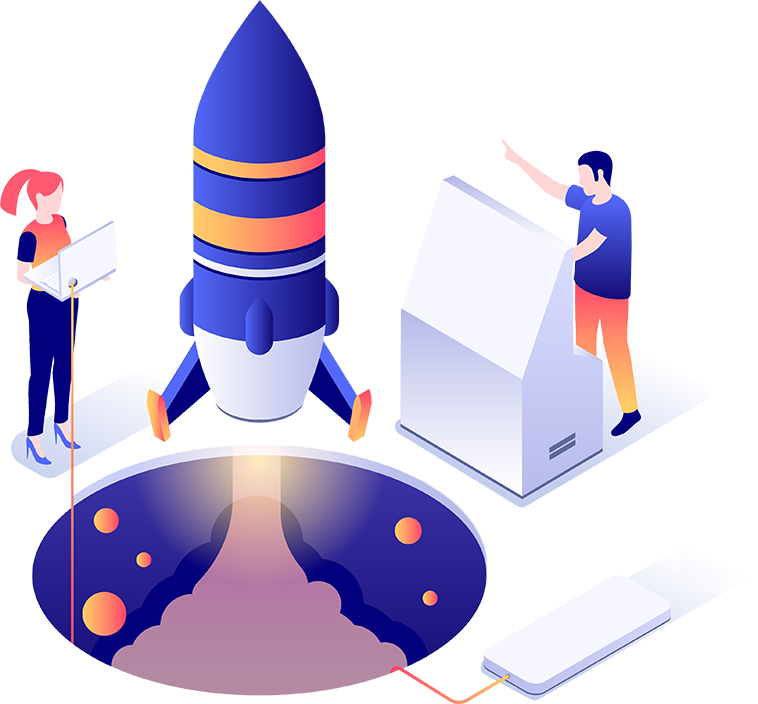 Benefits of Cryptocurrency SEO ‍
High-quality website traffic: Online traffic generated by SEO will target a product's main customer base with a high degree of precision. Use of the appropriate cryptocurrency SEO keywords can lead users to interact with a cryptocurrency without them feeling enticed or persuaded, as they have reached the site of their own volition.
Great return on investment (ROI): There is a direct correlation between search engine visibility and boosted web traffic. The impact of SEO may not be as immediate as that of a traditional marketing campaign, but once an effective SEO strategy is put in place, it can be exponentially fruitful.
Boosting credibility: Potential customers regard the pages at the top of search engine results as more trustworthy. Google's algorithm which takes valuable content into high consideration, making it a cornerstone of a successful SEO strategy.
Reaching your target audience directly: SEO traffic is extremely efficient at attracting various target audiences with high accuracy. A well-defined crypto SEO plan of action can use the right intent-driven keywords to attract both new and veteran crypto enthusiasts, as well as potential investors.
An optimized user experience: Adopters of SEO practices will see the overall appeal of their website increase due to the implementation of SEO. SEO improves search engine ranking by incentivizing positive user experiences. SEO and user satisfaction go hand-in-hand during the development of an accomplished website.
Free advertising around the clock: The promotional capabilities of SEO stay active 24 hours a day, 7 days a week. Once implemented, SEO works passively, without the need for a budget or IT efforts to keep it running. This is particularly useful to crypto companies, as they have the potential of attracting people from all time zones.
Long-term benefits: High-quality SEO services can begin delivering results in the span of a year. However, the effectiveness of SEO develops exponentially, leading to better results over time. Creating functional content and mastering the algorithm might not be instantaneous, but it is highly beneficial in the long run.
Be your target audience's first choice: In today's day and age, many people are used to instant gratification. This includes their expectations of internet search results. If your cryptocurrency website offers them the information they're looking for, then your crypto's influence over the internet will expand.
Crypto SEO guide
Due to the many difficulties related to producing traditional online advertising content for crypto and blockchain SEO, it is fundamental to create a strategy to increase their digital presence. Even though SEO is complex, the following cryptocurrency SEO guide contains valuable information for any entrepreneur looking to improve online visibility.
SEO services for blockchains and cryptocurrencies.
Search engine optimization is the most reliable method to expand the influence of a cryptocurrency. Implementing SEO correctly can mean the difference between a steady influx of enthusiastic customers and being ignored by the internet.
If you want to improve your blockchain and crypto business with SEO, the best course of action is to team up with SEO experts. ProStar SEO can help you create an effective SEO strategy for your cryptocurrency, from conducting an initial assessment of your business needs to develop specific strategies to increase your search engine positioning.
All clients who choose to participate in one of ProStar SEO's three programs can expect to receive a full site audit free of charge. A comprehensive audit provides valuable insights covering every point on your website where SEO can be applied.
Photo by Worldspectrum on pexels

Decoding Crypto SEO

Decoding Crypto SEO involves understanding the world of cryptocurrencies and the role of search engine optimization (SEO) in this industry. In order to effectively optimize your crypto exchange website and solve crawling budget problems, it is crucial to have a comprehensive keyword strategy. Keywords play a significant role in crypto SEO, as they help improve the performance of your site and landing pages. By working with a crypto SEO agency like Coinbound, you can develop an effective approach to target the right keywords and establish yourself as a leader in the industry. Building backlinks and establishing relationships with key figures in the crypto and web3 industry can also greatly increase your site's visibility and drive more traffic. Overall, implementing a strong crypto SEO strategy can provide numerous benefits for your business in this rapidly growing market.

Understanding the World of Cryptocurrencies

The world of cryptocurrencies is a dynamic and ever-evolving one. With the increasing popularity and demand for digital currencies, it is crucial for businesses to be on top of the game in order to suit the competition. Professionals in the industry must be aware of the risks and potential rewards that come with it. Search engine queries play a vital role in understanding the market and implementing effective SEO methods. Building a strong online presence and having a dedicated team that focuses on quality content is essential. It is also important to stay updated with the latest trends and adhere to the standards and requirements set by search engines. Additionally, legal considerations and regulations must be taken into account, especially with recent advertising bans on platforms such as Facebook and Snapchat. Despite these challenges, there are significant benefits to be gained by businesses that successfully target the crypto user community and achieve higher search engine rankings. Increased leads, trust, and conversions are just a few of the positive effects that can be experienced when crypto websites are optimized for SEO.

The Role of Search Engine Optimization (SEO) in Crypto

Search Engine Optimization (SEO) plays a pivotal role in the world of cryptocurrencies, as it helps businesses and individuals optimize their online presence and increase visibility in search engine results. With SEO, companies can ensure that their products and services are effectively promoted online, targeting the right audience and attracting potential customers. SEO involves various elements such as keyword research, optimizing website content, improving user experience, and building high-quality backlinks. By implementing SEO strategies, cryptocurrency companies can improve their search engine rankings, drive targeted traffic to their websites, and ultimately achieve their business goals.

In the competitive landscape of cryptocurrency advertising, keyword information is a valuable source that can significantly impact a company's visibility and success. With proper keyword research, businesses can understand the search patterns and preferences of their crypto audience, enabling them to create content that aligns with their interests and needs. SEO tools like Ahrefs and SEMrush provide valuable insights into keyword analysis, search volumes, and competition. By strategically incorporating these keywords into website content, blog posts, and product descriptions, companies can improve their chances of appearing higher in search results, attracting more visitors, and increasing their chances of conversions. Additionally, optimizing on-page elements such as meta descriptions, page titles, and URLs contribute to the overall SEO strength of a website, making it more attractive to search engine spiders and users alike.

Effective Keyword Strategies for Crypto SEO

When it comes to effective keyword strategies for Crypto SEO, staying updated on the latest happenings and trends in the cryptocurrency world is crucial. By subscribing to industry newsletters and engaging in discussions with colleagues and experts in the marketing space, you can stay ahead of the game and be aware of any emerging keywords or search phrases that can help boost your website visibility and drive more targeted traffic. It's also important to have a well-researched and comprehensive keyword strategy in place. This includes optimizing your page titles, meta descriptions, and incorporating relevant keyword variations throughout your website content. Additionally, paying attention to website elements such as page speed, site structure, and user experience can further enhance your keyword strategy and improve your site's overall performance in the search engine results pages (SERPs). By taking all these factors into consideration and implementing a robust keyword strategy, you can increase your website's visibility, attract more qualified visitors, and achieve your crypto SEO goals.

The Importance of Keywords in Crypto SEO

Keywords play a crucial role in crypto SEO as they are able to drive some of the most important aspects of a successful SEO campaign. When utilized effectively, keywords have the power to influence everything from search rankings to brand visibility. A well-structured keyword strategy is essential for crypto SEO agencies, as it ensures that the right keywords are targeted and the SEO efforts are focused in the right direction. Thorough keyword research needs to be conducted to identify the keywords that will yield the best results and drive the most traffic to a crypto website. By understanding the search trends and preferences of crypto fans, SEO professionals can take action and center their efforts around positioning their clients' portals in the spotlight, attracting attention from stakeholders and financing platforms. To achieve this, a targeted keyword SEO strategy must be developed in consultation with the client, taking into account their specific needs, goals, and expectations. By partnering with an expert in crypto SEO, such as ninjapromo.io, businesses can leverage the wealth of insights and expertise to drive leads and boost their brand's online presence.

Basic and Advanced Keyword Research Techniques

Keyword research is a crucial part of any SEO strategy. In the manner of basic keyword research techniques, it's important to understand the searchers and website visitors you are targeting. By conducting thorough keyword research, you can create a comprehensive sitemap for your cryptocurrency website and ensure that SEO search engines can easily access and crawl your web pages. By identifying high search volume keywords related to the blockchain project or cryptocurrency niche you are targeting, you can focus your efforts on creating quality website content that aligns with search intent. This will not only increase your website's visibility and brand reputation but also drive organic search traffic and conversions. Ultimately, basic keyword research lays the foundation for effective crypto SEO strategies.

Moving on to advanced keyword research techniques, it's essential to expand your understanding beyond just individual search queries. You need to consider the importance of user intent and the way search engines interpret and rank web pages. Advanced keyword research involves analyzing the search queries and topics that are relevant to your crypto business or specific crypto keywords. By using keyword research tools and analyzing search volumes, you can uncover relevant long-tail keywords and phrases that may have lower competition and higher conversion intent. It's also important to consider the relevance and quality of the content on your web pages. By optimizing your website structure, including metadata, title tags, and headers, you can improve the ranking factor and site speed. Additionally, focusing on factors like SSL certificates, site security, and the overall user experience can further enhance your website's authority and trustworthiness. Advanced keyword research goes beyond just identifying target keywords; it incorporates a holistic approach to improve your website's ranking in search engine results pages (SERPs).

Implementation of Keywords in Crypto SEO

When it comes to implementing keywords in crypto SEO, attention to detail is crucial. For example, web pages should be optimized not only for desktop users but also for those accessing content through smartphones. A well-thought-out content strategy that incorporates specific cryptocurrency SEO strategies and optimization strategies can have a significant impact on the visibility and ranking of a crypto site. Content optimization, as marketers know, is key to attracting traffic and generating revenue through ad revenue and other monetization methods. It's important to keep in mind that search engine players like Google consider factors such as expertise, authoritativeness, and trustworthiness (E-A-T) when evaluating a crypto site's content. Assumptions should be avoided, and a consistent approach to SEO campaigns and consultancy is necessary to seize every opportunity for growth. The number of page views and the sense of relevancy that each page provides to users can be improved through proper keyword research and the use of various SEO tools. Hyperlinks within the website should be strategically placed and relevant to the content, maximizing the potential for ranking and attracting traffic. Crypto businesses, cryptocurrency companies, and blockchain SEO strategies require careful consideration of the target audience and the specific keywords that will resonate with potential investors and clients. A well-executed SEO strategy can amplify brand awareness, generate leads, and build trust and credibility in the crypto industry. When it comes to content saturation, finding innovative ways to stand out and differentiate from competitors is a constant challenge. As the crypto space continues to evolve, staying updated with the latest trends and adjusting SEO methods accordingly is essential for long-term success. For more information, contact GrowthChain.io at [email protected].

Best Practices for Embedding Keywords

Embedding keywords effectively in your crypto website's content is a crucial strategy to improve your search engine ranking and drive more organic traffic. In the context of the blockchain industry, where products and needs are constantly evolving, it is essential for a cryptocurrency marketing agency like yours to stay on top of keyword searches and optimize your content accordingly. By implementing best practices for embedding keywords, you can not only increase referral traffic to your site but also establish your authority within the cryptocurrency niche. Strategically placing relevant keywords throughout your content ensures that search engines understand the context and relevance of your website, ultimately leading to higher rankings and increased visibility in the business world.

One of the top practices for embedding keywords in your crypto SEO strategy is to make use of a keyword research tool such as the SEO plugin Yoast. This tool helps you identify relevant keywords that align with your marketing strategy and integrates seamlessly with your content creation process. By researching and incorporating specific keywords into your content, you are able to strategically link your website to authority platforms and other high-quality websites within the crypto industry. This not only improves your chances of attracting high-quality SEO traffic but also strengthens your overall online presence and enhances your search engine ranking. A well-executed keyword strategy ensures that your content is visible to the right people, drives targeted traffic to your site, and ultimately leads to increased revenue and business growth for your blockchain venture.

Examination of Keyword-dense Cryptocurrency Content

In examining keyword-dense cryptocurrency content, it is essential to understand the objectives and right form of organization on a large scale. As the crypto market continues to grow, the team behind a website must optimize their content to attract the right audience. This includes optimizing page titles, layout, and design for various devices, in addition to conducting thorough keyword research. By doing so, businesses can increase their visibility and drive targeted traffic to their website, ultimately boosting their growth in the cryptocurrency field. Leading crypto SEO agencies like StudioHawk, UNIK SEO, and Searched.io offer services such as keyword research, link building, website audits, and optimization to help cryptocurrency brands gain a foothold in the market and outperform their competitors.

Successfully implementing a crypto SEO strategy goes beyond using the right keywords. It involves understanding the crypto industry and its market size, keeping up with the latest technology and trends, and effectively marketing products and services to target audiences. By partnering with crypto influencers and utilizing marketing strategies such as influencer marketing and content marketing, brands can enhance their visibility and build audience trust. Agencies like Coinbound, MarketAcross, and Web3 Marketers offer a range of marketing services tailored specifically to the crypto industry, including social media marketing, landing page optimization, and conversion rate optimization. With their expertise, organizations can navigate the challenging and ever-evolving landscape of cryptocurrency marketing, driving progress and achieving success in this dynamic field.

Diving Deeper into Crypto SEO

When diving deeper into Crypto SEO, there are several key areas to explore. One important aspect to consider is the role of links in improving search engine visibility. Establishing strong backlinks from reputable websites, such as CoinGecko and BlockFi, can greatly enhance the authority and credibility of your own crypto-focused platform. Additionally, partnering with influencer campaigns from platforms like CoinSpace, CoinBound, and NinjaPromo can help expand your online presence and increase brand visibility. Moreover, focusing on content strategy is crucial for success in the crypto industry. By providing valuable and informative content, such as market insights, blockchain audits, and progress reporting for crypto exchanges and marketplaces, you can establish your website as a reliable source of information for individuals in the crypto niche. It is important to stay updated on SEO best practices and engage with SEO agencies, such as GuerrillaBuzz and StudioHawk, in order to optimize your content and achieve higher rankings in SERP results. With the right SEO strategies and expertise, your crypto website or company can thrive in this competitive market.

Beyond Keywords: SEO Techniques in Crypto

SEO Techniques in the Crypto Space

In the evolving world of cryptocurrencies, SEO techniques go beyond just keyword optimization. A successful SEO strategy in the crypto space requires a comprehensive approach that takes into account factors such as user experience, content distribution, and thought leadership. To boost conversions and make a significant impact, it is crucial to develop relationships with authority sites in the blockchain niche. By collaborating with industry influencers and leveraging data analytics and analysis, businesses can create compelling content that resonates with their target audience and boosts their position in the search results. An array of tools such as SEMrush, Ahrefs, and Algolia can aid in keyword research and monitoring the performance of crypto websites. By avoiding common SEO mistakes like keyword stuffing and focusing on quality traffic and optimization strategies, businesses can position themselves as leaders in the crypto market and attract a loyal customer base.

Optimizing Blockchain Websites for Success

When it comes to optimizing blockchain websites for success, there are several key factors to consider. First and foremost, it is crucial to understand the target audience and their specific goals. By conducting thorough research and utilizing platforms like Coinbound and GuerillaBuzz, businesses can gain valuable insights into their customers' needs and preferences. A thoughtful content development strategy can then be implemented, taking into account search engine optimization (SEO) elements, such as meta tags, alt attributes, and schema markup. It is important to partner with reputable SEO agencies and consultants who have experience in the crypto space and can provide guidance on the best SEO techniques for blockchain businesses. By focusing on the promotion component of SEO, including link building and social media marketing, businesses can increase their visibility and drive traffic to their websites. Consistent SEO maintenance, tracking metrics, and analyzing data will ensure ongoing success for crypto projects.

Critique and Analysis of Successful Crypto SEO Campaigns

Successful crypto SEO campaigns require a thorough critique and analysis to determine what strategies are effective in gaining top positions in search engine results. It is essential to examine the internet and platform requirements, site requirements, and owner insights to understand the importance of various elements in the bigger picture of crypto SEO. From conversion optimization to guest posting platforms, each aspect plays a crucial role in attracting leads, satisfying search queries, and ultimately driving profitability for cryptocurrency businesses. By researching keywords, optimizing content and metadata, and building quality backlinks, crypto site owners can increase website traffic and visibility, positioning themselves as authorities in the field.

Implementing a comprehensive SEO strategy for crypto websites involves addressing various elements to maximize success. Speed optimization, resource availability, and user interface convenience are essential to provide a seamless user experience and attract site visitors. Additionally, crypto project owners can utilize a robust link building strategy, focusing on guest blogging sites and collaborating with influencers and industry specialists. Incorporating infographics, snippets, and captivating captions can enhance content optimization and generate more interest from bloggers, journalists, and potential customers. Tracking errors and conducting regular audits using tools like Ahrefs, Pingdom, and Google Search Console helps to identify and rectify any issues, ensuring that the website is operating at its optimum performance. By incorporating these essential components into a comprehensive SEO campaign, crypto sites can extend their presence, enhance their visibility, and ultimately grow their business in the fast-evolving world of cryptocurrencies.

Becoming a Crypto SEO Master

To become a Crypto SEO master, it is important to focus on various aspects of search engine optimization. In the sections related to SEO link building, utilizing tools and understanding search engine requirements are crucial. It is necessary to cater to user interests by researching and implementing relevant topics and keywords. The goal is to optimize the website's key parameters such as architecture, scripts, plugins, and URLs to improve the conversion rate. Including a FAQ section can address user queries effectively. Implementing effective Crypto SEO tactics, it is important to stay updated with the latest sanctions, trends, and business localization strategies. Targeting specific keywords, tailoring them to the interests of the target audience, and earning authoritative backlinks are essential characteristics of a successful Crypto SEO strategy. Keeping a close eye on industry events and profile-building opportunities can contribute to improved SEO performance. Must-have tools include Ahrefs for publications and forums, as well as other SEO tools for data analysis and improvement. An optimal website structure, well-designed visuals and images, and attention to SEO indicators such as bounce rate, title size, and page loading speed are key. By building relationships with influencers and collaborating with credible crypto resources, SEO specialists can amplify their reach and credibility. Continuous learning and staying abreast of changes in search engine algorithms and SEO metrics is vital for success.

Enhancing Your Crypto SEO Skills

Enhancing your Crypto SEO skills can be a daunting task, but with the right strategies, it can become an exciting journey. One important aspect to focus on is keyword research. Utilize tools like Google Keyword Planner to identify relevant keywords for your crypto SEO campaigns. Additionally, understand the importance of keyword density to strike a balance between optimizing your content for search engines and maintaining readability for your target audience. Don't forget to analyze your competitors' keywords and implement them strategically for improved rankings. Furthermore, consider guest posting on reputable crypto-related websites to enhance your brand's visibility and gain valuable backlinks.

Another crucial area to focus on is website analysis and optimization. Make use of website analysis tools like Ahrefs and GTmetrix to assess the performance, security, and functionality of your site. Analyze your site's loading speed, mobile-friendliness, and user engagement to identify areas for improvement. Implement schema markup to enhance the appearance of your site on search engine result pages (SERPs) and improve its visibility to your targeted audience. Additionally, ensure that your website is content-rich, engaging, and easy to navigate for an optimal user experience. Regularly check for duplicate content and plagiarism using tools like Copywritely to maintain the uniqueness and originality of your content.

Continuous Learning and Staying Updated in Crypto SEO

Continuous learning and staying updated in crypto SEO is of utmost importance for any marketer or firm operating in the cryptocurrency domain. With the rapidly evolving landscape of the crypto industry, it is crucial to stay ahead of the curve to effectively target keywords, optimize websites, and implement marketing strategies that benefit businesses. By immersing oneself in continuous research, staying informed about the latest cryptocurrency trends, and utilizing keyword research tools, there is more potential to improve search ranks, increase visibility on search engine results pages (SERPs), and generate leads. Moreover, by utilizing analytics tools and data, professionals can gain insights into the performance of their SEO strategies and make informed decisions to further enhance their crypto SEO efforts. In this constantly changing and competitive market, continuous learning and staying updated in crypto SEO is not just a choice, but a necessity to achieve business goals, maximize reach, and stay relevant in the crypto industry.

To truly excel in crypto SEO, it is essential to be aware of the various elements and strategies that can have a significant impact. One such aspect is the role of influencers in the crypto industry. Influencers, who have a large following and influence on social media platforms, can play a key role in generating brand recognition, increasing awareness, and driving traffic to crypto projects or exchanges. By strategically collaborating with influencers, businesses can leverage their reach and credibility to enhance their SEO efforts. Alongside influencer marketing, other optimization strategies such as link building, optimizing landing pages, and creating engaging website content are vital for improving search visibility and attracting targeted audiences. Additionally, implementing schema markups, which provide searchers with additional information and enhance the chances of appearing in featured snippets or videos on search results pages, can greatly benefit crypto SEO efforts. To stay at the forefront of the crypto market, professionals need to continuously educate themselves on these SEO tactics, experiment with new methods, and adapt their strategies as the industry evolves.

The Bigger Picture: Crypto SEO's Impact on Business

Crypto SEO plays a crucial role in the success of businesses operating in the cryptocurrency sphere. With the increasing number of people using search engines to find information about cryptocurrencies, it is essential for companies to optimize their websites and content to appear in relevant search queries. By partnering with marketing agencies that specialize in crypto SEO, businesses can ensure that their site optimization, content structure, and link structure are aligned with the parameters set by search algorithms. Additionally, keyword analysis and optimization, including long-tail keywords specific to the crypto industry, can help improve visibility and attract target users. Building a strong backlinking strategy, optimizing page loading speed, and leveraging social media engagement are also important factors that can impact a website's ranking and user experience. In summary, by implementing effective crypto SEO strategies, businesses can stay ahead of the competition, increase their online visibility, and drive organic traffic to their sites.

Photo by David McBee on pexels

Conclusion

In conclusion, when it comes to crypto SEO, there are several key factors to consider. Backlink audits and SEO audits play a crucial role in evaluating the effectiveness of your website optimization efforts. Rank Math is a powerful tool that can help you improve your SEO metrics and enhance your website authority. Understanding keyword difficulty and utilizing keyword explorer can help you uncover new opportunities to rank higher in search engine results. It's important to focus on metadata, alt text, and subheadings to optimize your content for indexing. Additionally, ensuring that your website is responsive and has smooth navigation can significantly improve user experience and decrease bounce rate. By keeping an eye on crypto trends and staying updated with the latest marketing practices, you can continue to enhance your crypto SEO skills and drive more success for your business.

FAQ

What is Crypto SEO?

Crypto SEO refers to the practice of optimizing a website or online content related to cryptocurrencies for better visibility in search engine results. It involves using specific strategies and techniques to attract more organic traffic to crypto-related websites.

Why is Crypto SEO important?

Crypto SEO is important because it helps crypto-related businesses and websites attract targeted traffic and increase their online visibility. This can lead to higher conversions, increased brand awareness, and overall business growth in the cryptocurrency industry.

What role does keyword research play in Crypto SEO?

Keyword research plays a crucial role in Crypto SEO as it helps identify the most relevant and valuable keywords and phrases related to cryptocurrencies. By targeting the right keywords, websites can improve their search engine rankings and attract the right audience.

How can I implement keywords effectively in Crypto SEO?

Keywords can be effectively implemented in Crypto SEO by incorporating them naturally into website content, meta tags, headings, and URLs. It's important to avoid keyword stuffing and focus on providing valuable and informative content that aligns with the chosen keywords.

Are keywords the only factor to consider in Crypto SEO?

No, keywords are not the only factor to consider in Crypto SEO. While they play a significant role, other SEO techniques such as backlink building, website speed optimization, user experience, and mobile responsiveness also contribute to overall search engine rankings and visibility.

How can I enhance my Crypto SEO skills?

To enhance your Crypto SEO skills, you can stay updated with industry trends, attend relevant conferences or webinars, participate in online forums or communities, and continuously experiment with different strategies and techniques. It's important to keep learning and adapt to the ever-evolving nature of the crypto industry.

What impact does Crypto SEO have on businesses?

Crypto SEO has a significant impact on businesses by driving targeted organic traffic, improving brand visibility, and increasing the chances of conversions. It helps businesses establish their presence in the competitive cryptocurrency market and gain a competitive edge over their competitors.

How can I stay updated in Crypto SEO?

To stay updated in Crypto SEO, you can follow reputable industry blogs, subscribe to newsletters or podcasts, join online communities or forums, and regularly check for updates from search engine algorithms. Being proactive in staying informed about the latest trends and changes in the industry will help you stay ahead in your Crypto SEO efforts.
Request a free SEO audit of your website
Audit Your Website's SEO Now!