 ProStar SEO Montreal | #1 Voted Best Montreal SEO
ProStar SEO Montreal
The #1 SEO Agency in MTL
Increase traffic to your website by improving your Google Search Ranking


Request a free SEO audit of your website in Montreal.
Audit Your Website's SEO Now!
SEO Montreal | What is search engine optimization?
Do you wonder why your website receives little traffic? Or why your competitors appear higher above you in Google searches? The answer is that their SEO strategy is simply better than yours.
SEO is a marketing discipline that aims to increase your visibility in the results of organic search engines such as Google and Bing.
Often referred to as SEO, Search Engine Optimization consists of both the technical and qualitative elements necessary to improve rankings, generate more traffic and increase the awareness of your website online. What are the most important factors of SEO in Montreal?
There are many different elements to SEO. Google uses over 200 criteria to determine where in its index your site will be located for a given keyword.
Google does not disclose the components of its algorithm. However, thanks to external research from our friends at SEO Lab, and testing involving millions of keywords, we can establish the 10 most important factors to position a website at the top of the first results page. The TOP SEO factors are:
Number of Entities Used
Number of Factors Used
Keywords in the HTML Tag
Keywords in Body Tag
Keywords in Div Tags
LSI Words in Sentences
Term Frequency
Keywords in A Tags
Entities in Title Tag
Keywords in H1-H6 Tags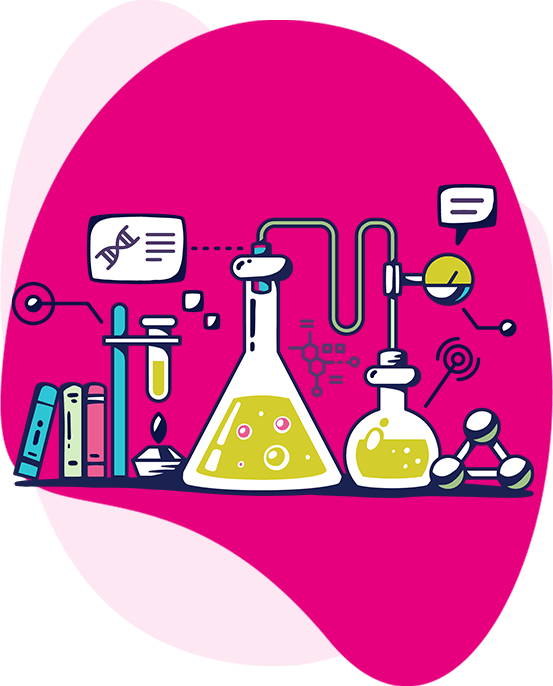 Why team up with ProStar SEO?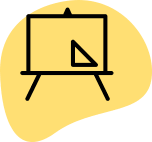 Precise explanation of the SEO status of your site
After having launched several websites, met a number of charlatans and incompetents to improve the SEO of our companies, we invested thousands of hours to understand the basics of SEO. Today, we share our expertise by launching ProStar SEO. At home, we talk business, technology is only a tool to achieve our goals.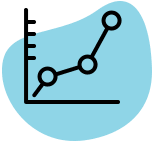 Improved position on Google and Bing
Our mandate is to increase your rank in search results on Google for the keywords used most regularly in your industry. Whether for a local business or an international company, our expertise in SEO will allow you to earn several positions and increase your web traffic and business income.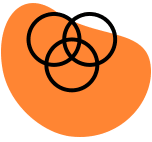 No long-term contracts, which forces us to perform
No more agency contracts that keep you prisoner. If ProStar SEO does not deliver the goods, you will be free to terminate your agreement with 30 days notice. With ProStar, there are no surprises, our monthly rates are pre-established and we will keep you regularly informed of the results obtained. No more contracts that never end.
The most competitive prices on the market
With rates starting at $250 a month, ProStar SEO costs are very competitive.
As we pledge not to accept competitors from the same demographic zone as you, you know that we will not use the expertise gained in your industry to increase the rank of your competitors.
With the help of our SEO agency, you will get answers to the following questions:

How can I increase my company's visibility on Google?

How to position my website in the first results of my client's search?

How to get ahead of competitors on search engines?

How to generate more traffic to my website?

How to increase my online sales?
SEO is a marathon. Results will be visible from the beginning, but increasing the traffic on a site is a long-term job. SEO is a battle that never ends. Capturing the first position on Google is one thing, maintaining it is another ...

‍ SEO remains the only "free lunch" that the internet offers us! ‍
How is ProStar SEO Montreal different from other SEO agencies in Montreal?
If you're wondering whether it's important to appear in the top results when you search on Google, remember this statistic: positions 1 and 2 on the first page of search results capture 57% of clicks!
There are very few firms specialized in Search Engine Optimization in Ontario. There are, however, hundreds of web agencies that offer SEO services as a supplement to creating a website.
Some are excellent, many only offer a superficial SEO service. The majority of Web agencies pride themselves on excelling in all areas: Website Design, SEO, Web Marketing, Advertising, Social Media, Writing, Translation, Community Management, and more.
At Prostar SEO, we believe it's better to excel in one area than to be ugly in many. That's why all the actions that we take aim at increasing the traffic to your website.

Real-time analysis
Always on the lookout for the latest changes.
Thanks to the unique approach of ProStar SEO, we measure in real time: the technical health of your site, the variations of positioning vis-à-vis the competition, the external links (backlinks) which refer your site, as well as a series of more than 200 specific points that influence SEO.
With our technology, we can test our changes and measure the impact of our ideas and strategies on your SEO.
The work is continuous and the improvement must be too.
Monitoring the positioning of the competition
Go past your competitors and aim to be the leader of the pack.
Our periodic reports will allow you, for each selected keyword, to see the evolution of your site and that of your competitors in Google's positioning. In addition, we will share the monthly search volume for all keywords identified, so you will be able to analyze our performance and participate in our efforts, by sharing your specific knowledge of the market.
Our approach will allow you to discover what people are really looking for and adapt your web strategy accordingly. We are committed to working as a team with you.
Bilingual website rewrite
Be discovered by everyone, no matter the language.
Each month, we'll do an intensive review of your competitors' sites and the most searched keywords in your industry using the most advanced technology tools available.
All of this data will enable us to undertake the rewriting of the texts of your web pages in order to make them more efficient.
These incremental changes will boost your site in Google's results. This service is available in English and French.
Increased sales with local SEO
Generate more transactions, traffic and meetings for your business.
46% of searches on Google have a local intent. For a business that has a physical address where it meets its customers, it is essential to have a « Google My Bussiness » account and to do SEO to get as high as possible on the location map of businesses (Google Maps).
Local SEO is the key to success for small businesses, restaurants and professionals such as dentists, plumbers, lawyers, etc. Local reference is the quickest and easiest way to increase your rank on the web and especially its sales.
SEA: Google Ads and Facebook Campaigns
Integrate a high-performance, short-term sales solution
When we consider online marketing as a distribution channel, the question quickly becomes: How do I increase the visibility of my website for Internet users? SEO is the long-term solution.
However, what do you do when your trademark is not known and you are looking for immediate results? We then turn to SEA (Search Engine Advertising). SEO and SEA are two different but complementary approaches.
The symbiosis of the two will allow you to optimize your visibility on the search engine. Google Ads will deliver immediate results, generating the revenue you need to keep your business running until SEO brings you a stream of free, ongoing organic traffic.
The Best Web SEO in Montreal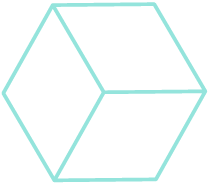 Photo by Céline Chamiot-Poncet on pexels
Identifying a Quality SEO Company in Montreal
Identifying a quality SEO company in Montreal can be a challenging task due to the myriad of options available. However, partnering with the right SEO expert is crucial for the growth and success of your business. One such reputable company in Montreal is GroupFractal Inc., a revenue-driven growth hacking company that specializes in SEO services, ecommerce marketing, search engine marketing, web development, advertising, conversion rate optimization, analytics, and more. Their team of experts understands the importance of a comprehensive internet marketing strategy and employs a variety of tactics including page SEO, link building, and competitor analysis to ensure your website ranks high on search engine result pages. Whether you have a small business website or a large e-commerce platform, GroupFractal Inc. has the expertise and experience to deliver outstanding results for your online presence. By choosing a quality SEO company like GroupFractal Inc., you can place your trust in their proven strategies and take your business to new heights in the digital world.
Key Attributes of Montreal's Top SEO Companies
Montreal's top SEO companies possess several key attributes that set them apart in the competitive market. These companies understand the importance of market research and formulating a targeted SEO strategy that maximizes visibility and conversion rates. They have extensive experience in optimizing websites for search engines, incorporating both on-page and off-page optimization strategies. These companies stay up to date with the constantly evolving search engine algorithms, ensuring that their clients' websites adhere to current SEO compliance guidelines. With a focus on driving traffic, boosting search engine rankings, and increasing revenue, these SEO firms are a true blessing for businesses in Montreal.

Montreal's top SEO companies offer a comprehensive range of services to meet the diverse needs of their clients. They provide tailored SEO packages that cater to different industries and competition levels. Their expertise in areas such as web design, social media management, and PPC allows them to implement effective optimization strategies that push businesses towards success. These companies understand the importance of high-quality backlinks and focus on building link popularity through relevant and high-authority sources. With a keen eye for detail, they conduct thorough analysis and cleanup to ensure that their clients' websites are free from keyword stuffing and other harmful practices. By providing ongoing SEO consultation and offering valuable SEO tips, these companies establish themselves as leaders in the industry and deliver exceptional results for their clients.
Value of Choosing Local SEO Experts
Montreal, a vibrant and multicultural city, offers countless opportunities for businesses to thrive in various industries. With its unique neighborhoods and diverse audience, it's crucial to choose local SEO experts who understand the specific needs of the city and its residents. These experts have the ability to develop tailored strategies that focus on the local market, using keywords and optimization techniques that resonate with the target audience. Whether it's a small business in the Rosemont – La Petite-Patrie borough or a large corporation in the aerospace or life sciences cluster, local SEO experts can source information and achievements that highlight the company's strengths and communicate them effectively. By partnering with local experts, businesses gain a life-long network of support, staying up to date with the latest trends and technologies to ensure their website and content development services are always ahead of the game. With their in-depth knowledge of the city and its unique characteristics, local SEO experts provide businesses with the ability to truly stand out and succeed in a competitive market.

Choosing local SEO experts in Montreal brings a host of advantages to businesses. With their deep understanding of the local market, these experts can develop personalized strategies that cater to the specific needs and challenges faced by companies in the area. This customer-centered approach enables SEO agencies to propose innovative solutions that address the unique problems faced by businesses in various boroughs, such as Rosemont – La Petite-Patrie. By leveraging their knowledge of the city and its target audience, local SEO experts can focus on key industries in Montreal, offering a website UX design that resonates with potential customers. From marketing recreation centers and exercises to schools, shops, and businesses sustainability, local SEO experts have the expertise to generate targeted content and optimize keywords that drive quality traffic and improve search engine rankings. By utilizing their understanding of the local market and industry trends, local SEO experts provide companies in Montreal with the strategic advantage they need to stay ahead of the competition.
Comprehensive SEO Services in Montreal
Comprehensive SEO services in Montreal are essential for businesses looking to enhance their online presence and drive targeted traffic to their websites. A reputable search engine optimization company in Montreal offers a range of marketing services, including web design, PPC, content marketing, and social media management (SMM). These services are tailored to meet the unique needs and objectives of businesses of all sizes. By conducting thorough keyword research and analyzing data, the SEO specialists are able to identify the target audience and develop strategies to improve search engine rankings and increase brand recognition. They also ensure that the website's user experience is optimized for maximum conversion rate and loyalty from customers. With the expertise and real estate in the digital marketplace, the SEO company in Montreal has the tools and knowledge to help businesses thrive in the competitive online landscape.
Advantage of Multilingual SEO in a Multicultural City
Multilingual SEO plays a crucial role in a multicultural city like Montreal. Search engine optimization specialists understand the importance of targeting different language-speaking communities within the city. By implementing multilingual SEO strategies, businesses can build a strong relationship with their neighborhood communities, ensuring that their website and content schedule are relevant and accessible to a wide range of site visitors.

For instance, a local store that offers products or services catering to specific communities can benefit greatly from multilingual SEO. By incorporating translated content, press releases, and messages that resonate with various language-speaking communities, businesses can increase conversion rates and overall website performance. It's essential to plan and optimize images, meta tags, headlines, and other elements to ensure that the website ranks well in search engine listings. Additionally, providing excellent customer support in multiple languages establishes trustworthiness and shows a commitment to engagement with diverse audiences.
Integration of Technical SEO: Mobile, Video, and Content Optimization
Integration of Technical SEO: Mobile, Video, and Content Optimization is crucial for the success of Montreal-based businesses. Factors such as responsive web design, optimized mobile experience, and video optimization play a significant role in boosting online visibility and driving organic traffic. By partnering with a reputable SEO agency, businesses can ensure that their mobile sites are user-friendly and optimized for mobile search. These agencies also excel in optimizing videos for search engines, maximizing visibility and engagement. Furthermore, talented content writers from SEO agencies can create high-quality, keyword-rich content that captivates audiences and entices them to explore further. With expertise in technical SEO, mobile optimization, video optimization, and content creation, these agencies offer a comprehensive game plan to maximize online success.

Creative Wiersma, an award-winning marketing agency and SEO expert in Montreal, understands the challenges faced by businesses in today's digital landscape. By integrating technical SEO into their strategies, they deliver exceptional results for their clients. This web design agency partners with businesses to develop an effective site architecture, ensuring a seamless user experience across all devices. They utilize performance monitoring tools and metrics to track SEO progress, providing valuable insights and transparency to their clients. With a dedicated client portal and regular progress reports, Creative Wiersma builds strong relationships with their clients, fostering open communication and ensuring that their SEO efforts are on track to deliver tangible results. As an UpCity Excellence Award winner with an UpCity Recommendability Rating of 100%, Creative Wiersma is a trusted provider in the industry, highly recommended by their clients for their expertise in technical SEO, mobile optimization, video optimization, and content creation.
Adopting Tailored SEO Strategies for Montreal Businesses
When it comes to adopting tailored SEO strategies for Montreal businesses, there are several key factors to consider. First and foremost, partnering with a reputable SEO agency that understands the unique market signals and customer preferences in Montreal is crucial. Look for a team of SEO experts who have experience in optimizing websites for local search results and have a deep understanding of the Montreal market. They should also be collaborators, working closely with you to understand your business goals and verticals. Additionally, their expertise should extend beyond just technical SEO, with proficiency in content writing and service delivery. With the right SEO agency by your side, you can expect to see improved domain authority, higher rankings on search engine results pages, and increased visibility to your target customers in Montreal. Say goodbye to outdated magic formulas and generic SEO practices, and make the smart choice to invest in a tailored SEO strategy that delivers results.
Need for a Custom SEO Strategy in the Quebec Market
Developing a custom SEO strategy in the Quebec market requires a blend of patience and top-notch expertise. This strategy is not a guesswork but rather a systematic approach that ensures optimal results. Keyword research plays a crucial role in determining the right keywords to target, while regular updates and monitoring keep the strategy on track. Collaboration with bloggers, web teams, and translators is essential to ensure accurate and effective translations in multiple languages. Quality is of utmost importance when it comes to SEO, and a custom strategy ensures that all aspects, from content writing to link building, are handled with care. Through testimonials and SEO case studies, companies can make an informed choice when it comes to selecting a web agency, knowing they are in control of their SEO strategy. Having flexibility in pricing tiers and services means businesses can choose what works best for them, all while seeing an increase in internet users and traffic to their e-commerce site.

With a custom SEO strategy designed specifically for the Quebec market, businesses can rest assured that their website will rise in the search engine positions. SEO experts who understand the unique concepts of the Quebec audience can optimize the site to attract the right kind of traffic and improve its Google positioning. By collaborating closely with editors, developers, and translators, the SEO company can address any problems or complexities that arise throughout the process. Deadlines are noticed and met with precision, ensuring that the strategy doesn't lose momentum. Testimonials from satisfied clients add further trust and confidence in the company's capabilities. The use of artificial intelligence and SEO tools helps to streamline the optimization process and provide accurate insights into competitor strategies. Overall, a custom SEO strategy is a commitment to success in the Quebec market, offering businesses the control and expertise they need to thrive online.
Steps in Developing an Effective SEO Strategy
Developing an effective SEO strategy involves several key steps and factors that can greatly impact a website's search engine rankings and overall online success. Firstly, conducting a thorough UX analysis of the site is an essential part of the process. This analysis helps identify any areas for improvement in terms of user experience, ensuring that visitors have a positive interaction with the site. Keyword research is another crucial step, as it helps identify the queries and terms that users are searching for and that are relevant to the site's content. Additionally, studying case studies and analyzing SEO results can provide valuable insights into the actions and strategies that have proven successful in similar situations. These steps, combined with ongoing monitoring and measurement of key metrics and reports, allow for the continuous evaluation of the effectiveness of the SEO efforts and the progression towards the goal of increased search engine visibility and traffic growth.

Implementing SEO best practices and adhering to industry standards is also an important part of developing an effective strategy. This includes optimizing on-page and off-page elements, such as ensuring that the site's content is properly structured and optimized for relevant keywords, and building high-quality backlinks from authoritative sites. In addition, a comprehensive social media strategy can complement the SEO efforts by driving traffic and engagement to the site. By planning and implementing these activities on a consistent basis, businesses can position themselves favorably in search engine rankings and outperform their competition in their respective sectors. Overall, developing an effective SEO strategy is a win-win situation for businesses, as it leads to increased visibility, more visits, and ultimately, more business opportunities.
Understanding SEO Results and Their Impact on Montreal Businesses
Understanding SEO results and their impact on Montreal businesses is crucial in today's digital landscape. With a vast online audience and a significant portion of consumers relying on search engines to find products and services, the end results of SEO efforts can make a substantial difference in a business's success. Optimizing websites to meet search engine guidelines and attract web traffic requires strategic planning and implementation. SEO content, including website pages, editorial strategy, and domain authority, all play a vital role in improving visibility on search engine advertising platforms like Google Ads. Case studies of successful SEO campaigns in Montreal showcase the positive effect that proper SEO practices can have on various sectors of the business field. By investing in SEO services, businesses gain the confidence and trust of potential customers, as higher visibility on search engine results pages acts as a vote of recommendation in the eyes of users. With the ability to target specific keywords and themes related to a particular field or business, SEO allows website content to become a reference point and an authority in its nature. People conducting a search query related to a specific topic or theme are more likely to find a business's website if it appears on the first page of search results. This increased visibility not only brings in more organic traffic but also improves the chances of attracting potential influencers and gaining backlinks. All these factors contribute to a successful SEO campaign and demonstrate the importance and value of understanding SEO results in the Montreal business landscape.
Measuring SEO Progress through Key Metrics and Reports
Measuring SEO progress is a crucial aspect of any successful online marketing campaign. With the right metrics and reports, businesses can gain valuable insights into their website's performance in search engine results pages (SERPs). This data helps the SEO team understand how effective their strategies are and if any adjustments are needed. By analyzing metrics such as organic search traffic, bounce rate, and conversion rates, SEO companies can track the success of their SEO efforts and make data-driven decisions to optimize a site. The ability to measure and analyze these key metrics is the lifeblood of an SEO company, as it allows them to focus on areas of improvement and deliver tangible results to their clients.

In order to measure SEO progress effectively, SEO companies utilize a variety of tools and processes. They conduct website audits to identify technical issues that may affect search engine rankings, and perform keyword research to optimize site content for relevant search queries. Additionally, they monitor the performance of websites on search engines like Google, Bing, and Yahoo. This in-depth analysis provides a sense of how well a site is performing in terms of organic search visibility. By tracking metrics such as keyword rankings, organic traffic, and click-through rates, SEO companies can gauge the success of their strategies and make necessary adjustments to improve overall rankings. It may not be rocket science, but the expertise and dedication of an SEO team are what drive businesses towards success in the online world.
Interpreting SEO Outcomes and their Effect on Sales Revenue
Interpreting SEO outcomes and their effect on sales revenue is a crucial process for businesses looking to maximize their return on investment (ROI) from their SEO efforts. Data analysts play a key role in this task, analyzing search console data, keyword research, and other metrics to measure the performance of SEO services. By tracking the number of people reached through search and the traffic driven to the website, businesses can evaluate the success of their SEO strategies. Furthermore, by examining the improvement in the business's visibility in local search results and the increase in the number of phone calls and inquiries received, businesses can directly assess the impact of their SEO efforts on sales revenue. It is important to note that the quality of SEO services, including components such as web design, web development services, and content creation, all play a part in the overall performance and success of a business's SEO efforts.

To effectively measure the impact of SEO outcomes on sales revenue, businesses need to focus on several key factors. Firstly, a business's online presence, including their business name, address, and contact details, should be consistent across all platforms. A strong website foundation, optimized with relevant keywords and engaging content, is essential. Blogs and other content creation efforts should be aligned with the business's growth strategies and target audience. Tracking the funnel from search to conversion, including the pages that attract the most traffic and lead to sales, provides valuable insights into where improvements can be made. Additionally, data analysts should measure the ROI of SEO efforts by comparing the price of SEO services with the revenue generated from increased sales. By understanding these factors and continuously monitoring and adapting SEO strategies, businesses can ensure a solid return on investment and long-term growth.
The Role of SEO Agencies in Enhancing Business Profiles
SEO agencies play a crucial role in enhancing business profiles by utilizing various strategies and techniques. One of the key aspects is the use of Google Webmaster Tools and other resources to analyze website performance, identify areas for improvement, and implement changes accordingly. These agencies also specialize in optimizing websites for local SEO, ensuring that businesses in different locations can reach their target audience effectively. They steer clear of black hat techniques like bot baiting and instead focus on ethical SEO practices, such as link building and social media marketing campaigns. With their dedication and expertise, SEO agencies can bring numerous benefits to businesses, including increased visibility, improved search engine rankings, and higher conversion rates. In addition, they have the ability to create compelling landing pages that align with business goals and generate leads. With the help of SEO specialists, businesses can ensure that all aspects of their online presence, including social media accounts, are managed efficiently to gain maximum exposure and engagement. Furthermore, these agencies provide detailed reports and analytics on the progress of client SEO campaigns, allowing businesses to track their success and make data-driven decisions. By leveraging the skills of professionals who care about a business's ranking and online success, businesses gain access to a wealth of information and expertise that can significantly boost their marketing efforts.
Increasing Site Traffic and Visibility with Dedicated SEO Services
Increasing site traffic and visibility is crucial for any business's online success. With dedicated SEO services, businesses can meet their needs and stand out in competitive niches. By utilizing keywords, optimizing website architecture, and creating SEO articles, businesses can improve their ranking algorithms and attract more prospects and customers. This step-by-step guide includes tips, tricks, and practice to develop an effective SEO action plan and understand the progress and improvements through Google Analytics and site health analysis. For beginners, partnering with an experienced SEO agency in Montreal can provide valuable insights and skills to navigate the complex world of search engine optimization.

One thing to keep in mind is that SEO is an ongoing process that requires patience and consistent efforts. The expertise of SEO experts and their understanding of search engines like Google, Bing, and Yandex can guide businesses towards the right marketing strategy. With tailored SEO packages, businesses can target specific keywords and optimize their website to appear in organic search results, ensuring that their products and services reach the right users. Additionally, SEO experts can also implement PPC solutions to further boost visibility and drive targeted traffic to the business's website. By investing in dedicated SEO services, businesses can turn their website into a valuable asset that consistently attracts and converts clients, opening up new development opportunities.
Using SEO to Boost Sales and Improve Search Engine Rankings
Boosting sales and improving search engine rankings through SEO is essential for businesses in today's digital landscape. With the industry relying heavily on online traffic, SEO plays a crucial part in a company's advertising actions. Digitad, a leading SEO company in Montreal, understands the importance of comprehensive SEO strategies such as link building, keyword research, and website optimizations to meet the needs of their clients. By optimizing a website's content quality and visibility, Digitad helps businesses capture more targeted traffic and increase the flow of potential customers. These actions have proven to be a reliable driver for business growth, as studies have shown that 85% of retailers state that their company's success relies heavily on search engine marketing and SEO strategies.

One notable example of how SEO can drive results is Air Canada, a company that has successfully implemented SEO tactics to improve its search engine positions and capture a larger share of its target audience. By partnering with a reputable search agency, Air Canada was able to optimize its website, content, and social media advertising methods. The result was increased visibility for their brand and higher rankings on search engine results pages. This SEO strategy has proven to be a successful tool in planting the seeds for business opportunities and driving growth for Air Canada and many other companies in various industries.
Case Studies of SEO Success in Montreal
Montreal's top SEO companies have achieved great success in implementing web marketing strategies for various businesses in the city. By carefully planning and executing a comprehensive SEO strategy, these companies have helped businesses in Montreal increase their search rankings and visibility online. They have focused on optimizing both the content and technical elements of their clients' websites, including product and service pages, to ensure that they rank at the top of search engine results pages. Additionally, they have taken advantage of the Google Ads auction system to target specific keywords and drive targeted traffic to their client's websites. By prioritizing user experience and value, these SEO experts have been able to generate more customer inquiries and patient, resulting in increased website revenue. They have also conducted regular SEO audits and kept up with the ever-changing SEO landscape and trends. With their in-depth knowledge and expertise, they have been able to stay ahead of algorithm changes and updates, ensuring continuous success in their SEO efforts.
Real-world Examples of SEO Excellence in Various Industries
In the ever-evolving landscape of online marketing, SEO excellence is crucial for businesses in various industries in Montreal. From small local shops to large multinational corporations, implementing effective SEO strategies is essential for gaining a competitive edge in the digital marketplace.

Real-world examples of SEO excellence can be found across different sectors and niches. For instance, a neighborhood bakery in the city can optimize its website to attract more customers by creating informative blog posts about unique recipes and baking tips. By implementing best practices such as keyword optimization, backlinking, and user-friendly design, the bakery's SEO approach can not only boost its online reputation but also drive more organic traffic to its website.

Similarly, a software company specializing in mobile app creations can leverage SEO to place itself as a market leader in the region. By implementing SEO tactics like mobile optimization, local SEO targeting, and video marketing, the company can ensure its app is visible to a wider, highly targeted audience. This kind of SEO approach can not only increase user engagement but also improve the company's overall online presence, driving more downloads and increasing its profitability.

No matter the industry or size of the business, SEO results can have a significant impact on the overall success and profitability of a company. Whether it's improving search engine rankings, increasing organic traffic, or driving more conversions and sales, the outcomes of well-executed SEO efforts can be seen in the acquisition of new customers, increased profits, and improved brand visibility. As a result, investing in professional SEO services is a smart business decision that can yield substantial returns on investment.

When considering SEO services in Montreal, businesses have a variety of options and packages to choose from. However, it's essential to carefully assess each service provider's expertise, strengths, and weaknesses before making a decision. Conducting a thorough overview of the company's past client success stories, rankings achieved, and the overall cost of their SEO packages is crucial. Additionally, reading reviews, requesting case studies, and contacting current clients for their recommendations and testimonials can provide valuable insights into a potential SEO partner's abilities and reliability.

When it comes to SEO budgeting, it's important for businesses to determine the appropriate allocation of resources for their specific needs and goals. Factors such as the competitiveness of the industry, the scope of the project, and the desired timeframe for results should all be taken into account. While cost is a consideration, it's equally important to focus on the potential profits and long-term benefits that can be gained from a well-executed SEO strategy. Doing so ensures that businesses can make an informed investment that aligns with their marketing priorities and maximizes the impact of their SEO efforts.
Testimonials and Endorsements from Satisfied SEO Clients
Testimonials and endorsements from satisfied SEO clients are crucial in showcasing the success and effectiveness of an SEO agency. It's one thing for an agency to claim they can achieve great results, but hearing from someone who has actually benefited from their services adds a layer of credibility and trust.

These testimonials enable potential clients to see real-life examples of how the agency has helped businesses in various industries, with different target markets and objectives. They provide concrete evidence of the agency's skills, expertise, and ability to deliver tangible results. It's like having someone vouch for the agency's competence and the positive impact it has had on their business.

Furthermore, these testimonials also highlight the collaborative aspect of working with an SEO agency. Clients often mention the smooth working relationship, effective communication, and valuable insights provided by the agency throughout the collaboration. This is an important factor to consider, as effective collaboration and communication are essential for aligning strategies, making adjustments, and achieving long-term results.
Financial Considerations When Investing in SEO Services
When considering the financial aspects of investing in SEO services, it is essential to understand the process involved in optimizing your website for search engines. Keywords play a crucial role in attracting your target audience, as they are used to optimize your web pages and make them more relevant to the needs of your audience. A well-structured website, with high-quality content tailored to your target audience, can improve your search engine rankings and drive more organic traffic to your site. Before deciding on an SEO service, it is important to understand the costs involved and the potential return on investment. Working with a reputable SEO agency or freelance SEO specialist like Cristian Sava can provide the expertise and experience necessary to navigate the complex world of search engine optimization. By understanding the details and approach of keyword research, on-page optimization, and link building strategies, you can ensure that you are making a sound investment that will lead to long-term success for your business.
Understanding the Costs and ROI of SEO Services
Understanding the costs and ROI of SEO services is crucial for businesses in Montreal and across Quebec. When it comes to hiring SEO companies, there are several considerations to keep in mind. First, it's important to choose a company that has experience working with companies in various industries, such as insurance, gardens, and banking. A top SEO agency should have a track record of success and recommendations from satisfied clients. They should also have expertise in building and optimizing the structure and presence of websites, including citation building, mobile-friendliness, crawlability, and site speed. By selecting the right SEO agency, businesses can bridge the gap between their online presence and their target market, ultimately driving more traffic and increasing their rankings in search engine results.

When selecting an SEO consultant, it is crucial to choose someone who understands the unique challenges and opportunities of the Quebec market. Having a deep understanding of the local market can make all the difference in formulating an effective SEO strategy. A skilled SEO consultant should be familiar with industry developments and trends, and should have the knowledge and flair to create tailored strategies that address the specific needs of businesses in Quebec. Whether it's a local business like Bonduelle or a multinational corporation like Bombardier Recreational Products, the right SEO consultant can help enhance their online presence and create more opportunities for growth. With the right support and guidance, businesses can effectively navigate the intricacies of SEO and achieve long-lasting stability and success.
Determining the Appropriate Budget for SEO in Your Business
Determining the appropriate budget for SEO in your business is a critical step towards achieving online success. Optimization techniques, search engine algorithms, and visibility are all key factors that contribute to the success of your SEO strategies. Each business has different goals and tactics, and the budget you allocate for SEO should reflect your specific needs and practices. By investing in SEO, you can generate quality leads and increase user engagement on your website. With careful insights and adjustments, an expert solution can help you gain an advantage in the competitive online landscape. Put simply, setting a budget for SEO allows you to optimize your marketing efforts and ensure the long-term growth of your business.

When budgeting for SEO services, several factors need to be considered. First, consider the size and nature of your business. A boutique law firm, for example, may require a smaller budget compared to a large advertising agency. Additionally, factors such as website maintenance, leads generation, and requests for consultation play a crucial role in determining the appropriate budget. Diligence and professionalism in your SEO practices can lead to quality website architecture, offering your users a seamless experience. The success of SEO also matters in industries such as injury treatments, where gaining online visibility is essential. By investing in a quality SEO service, your website can rank higher in search results pages, increasing your chances of collaborations and new client acquisitions. Moreover, by collaborating with an SEO expert, you can take advantage of their insights and experience to ensure your budget is allocated effectively, and your marketing efforts bring the desired results.
The Importance of Ongoing SEO Consultation and Updates
To ensure the continued success of your SEO strategy, it is crucial to have ongoing SEO consultation and updates. A dedicated SEO agency like Miki Zlatanovski's team in Montreal can help you stay ahead of the game and make necessary adjustments to your SEO strategies. They understand that SEO is not a one-time job, but an ongoing process that requires constant monitoring and updates. With their expertise and knowledge of the industry, they can help improve your website's visibility on search engines like Google, drive more traffic to your site, and ultimately help your business grow. By staying up-to-date with the latest SEO trends and techniques, they can also optimize your YouTube channel and other online platforms to ensure maximum exposure for your business. Don't underestimate the value of ongoing SEO consultation and updates in this ever-evolving digital marketing industry. Thanks to Miki Zlatanovski and his team located at 4950 Queen-Mary – Suite 100, Montreal, Quebec H3W 1X2, you can rest assured that your SEO strategies are in expert hands.
The Value of Regular SEO Audits and Keyword Research
Regular SEO audits and keyword research play a crucial role in the world of search engine optimization. These practices ensure that your website is constantly optimized and stays ahead of the competition on various digital channels. Expert SEO consulting teams, also known as the "SEO nerds," can analyze your website traffic, monitor the results of your SEO efforts, and mark improvements in your search engine rankings. By conducting regular audits, they can identify areas for improvement and implement effective strategies to boost your online presence. Additionally, keyword research allows them to target specific search terms that potential customers are using to find products or services in your industry. In fact, it has been estimated that over 95% of search queries are made through Google, making it a vital platform for your business to target. By combining regular SEO audits and keyword research, you can ensure that your website remains visible to your target audience, drives more organic traffic, and ultimately increases sales.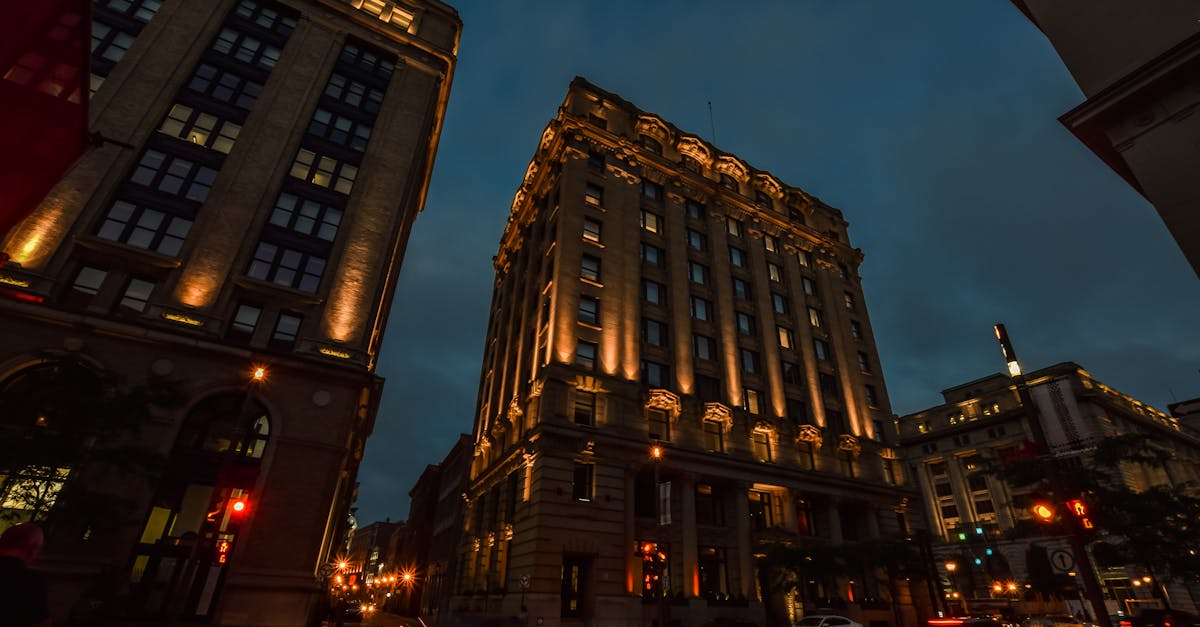 Photo by Nancy Bourque on pexels
Conclusion
To ensure the success of your online business in Montreal, it is crucial to choose a quality SEO company that understands the unique needs of your organization. The top SEO companies in Montreal possess key attributes such as expertise in local search trends, a deep understanding of the Quebec market, and the ability to deliver tailored SEO strategies that align with your business objectives. Moreover, they offer comprehensive SEO services that cover all aspects of search engine optimization, including multilingual SEO to reach the diverse population in the city, technical SEO optimization to improve mobile and video performance, and content optimization for enhanced visibility. By partnering with the right SEO agency, you can expect increased website traffic, improved search engine rankings, and a stronger online presence, ultimately leading to higher sales revenue and business success. So, don't hesitate to invest in professional SEO services and reap the rewards of improved search engine positioning.
FAQ
How can I identify a quality SEO company in Montreal?
Look for key attributes such as experience, expertise, a proven track record, positive client testimonials, and comprehensive SEO services.
Why is it important to choose local SEO experts in Montreal?
Local SEO experts have a deep understanding of the local market and can tailor strategies to target the specific audience in Montreal.
What are the advantages of multilingual SEO in a multicultural city like Montreal?
Multilingual SEO can help businesses reach a wider audience by targeting different language speakers in Montreal, resulting in increased visibility and potential customers.
How does technical SEO integration impact SEO strategies?
Integrating technical SEO elements like mobile optimization, video optimization, and content optimization ensures that your website performs well in search engines and provides a seamless user experience.
Why do Montreal businesses need a custom SEO strategy for the Quebec market?
The Quebec market has unique characteristics and preferences, so a tailored SEO strategy is necessary to effectively target and engage the local audience.
How can I measure the progress and impact of SEO on my Montreal business?
Key metrics and reports, such as organic traffic, keyword rankings, conversion rates, and revenue generated, can help measure the progress and impact of SEO on your business.
How can SEO agencies enhance business profiles?
SEO agencies can optimize your website, improve search engine rankings, increase visibility, drive more traffic, and ultimately enhance your business profile and online presence.
Can SEO services help boost sales and improve search engine rankings?
Yes, by implementing effective SEO strategies, businesses can increase their online visibility, attract more targeted traffic, and ultimately boost sales and improve search engine rankings.
Are there any real-world examples of SEO success in Montreal?
Yes, case studies of SEO success in various industries can provide real-world examples of how businesses in Montreal have benefited from effective SEO strategies.
How do I determine the appropriate budget for SEO services in my business?
Consider factors such as the competitiveness of your industry, your business goals, and the level of SEO services required to determine an appropriate budget for SEO.
Why is ongoing SEO consultation and updates important?
SEO algorithms and best practices constantly evolve, so ongoing consultation and updates ensure that your website remains optimized and competitive in search engine rankings.
What is the value of regular SEO audits and keyword research?
Regular SEO audits identify areas for improvement, while keyword research helps target the right keywords and phrases to optimize your website for better search engine rankings.