What is Search Engine Optimization?
A type of digital marketing, search engine optimization consists in optimizing a website/web page to perform better and rank higher on search engines. For example, if you owned "examplerestaurant.com" and you're an Italian restaurant and you want to be on the first page of Google or any other search engine when people search "Italian restaurant" then you would use SEO to rank for the term "Italian restaurant" and in the SEO world, we call words you want to rank for "keywords". That's what, among other things, Search Engine Optimization is.
Search engine optimization is getting your site, products, and services in front of the right people, people who are interested in what you offer, and individuals who have the best chance of potential customers becoming clients.
Good SEO doesn't end there though. It's a common mistake to think that stops there. These days, people make decisions in a matter of seconds. Organic users and clients will form an opinion about your website almost instantly.
This is extremely important to know as it means that their first impression will determine whether they'll stay or not on your site. This means making a fantastic initial impression is capital. With a well-designed SEO design as well as site structure such as easy user experience and quick load time, your website will have great and reliable user navigation alongside valuable content. With all this in place, the user will stay on your website and may even use/purchase your products or services instead of looking for another website with a better user experience.
Get a free audit from the best local SEO experts!
Local SEO is a form of online marketing that aims to help local businesses get more visibility in local searches on Google and other major search engines.
Local SEO can be useful for any type of business that has a physical address or operates and serves customers in an established geographic region. If you perform a Google search for any keywords related to your business and three maps appear below the search result, then local SEO can improve your visibility.
After analyzing billions and billions of searches, Google has determined that local results are necessary for some types of queries. For example, if someone searches for a restaurant, they most likely want to see restaurants nearby. In order to display relevant results for the user, Google uses various signals to determine whether a business is relevant to a particular organic search. These signals take into consideration things like the distance between the business and the searcher, the number of reviews the business has received, and the quality of the reviews.
For example, if you want pizza delivered to your office for your lunchtime, you will most likely type in "pizza delivery" and Google will display a number of locations near your office on its local search engine results page (SERP) and on a small Google Maps.
If you run the same search from home, however, you'll see a completely different set of results. Why? Because you most likely live at an address different from your work and therefore you're looking for a local pizzeria according to your home address.
Local SEO has been around for quite some time now, but it wasn't until recently when mobile internet and mobile searches became incredibly popular that local SEO really took off. As a result, local SEO has become increasingly important to the success of businesses that offer local goods and services, as well as locally owned businesses.
Get a free audit and take advantage of your digital presence now!
Do you need local SEO services for your website?
Prostar has a team of experts that specialize in local SEO. We're here to assist you with every move in creating and implementing your local SEO strategy. The end goal is to increase visibility, as well as quality traffic to climb the search engine rankings to reach the top of SERPs (search engine results pages) by optimizing your site and its content, recommending and then implementing of best SEO services and strategies, as well as analyzing your competition within your local niche.
Why is local SEO important for your business?
Local SEO is vital for your business because although the local map pack is displayed in Google's regular searches, there are separate algorithms that power the main organic results for local search ranking and the local map pack. As a local business, you have the ability to get both the main organic results and the local map pack appearing at the same place.
One of the biggest challenges for new marketers is deciding which channels they should use to get their message out there.
Some marketing analytics software companies like Moz publish an annual survey that looks at the most important ranking factors for local searches. It provides the best insight into the factors that affect local search visibility.
Localized content and local link popularity are factors, just like in the classic Google search algorithm. Therefore, it's important to create local landing pages for each of your locations (especially if your business has multiple locations) and include your business name and information such as address and phone. You'll also need to optimize title tags and meta descriptions and follow SEO best practices. You should consider this for your content marketing as well as link-building strategy.
In addition, location-based factors such as the presence of a business listing in Google My Business, local citations from data aggregators, and verification signals (which should be posted by your local customers) are also factored into your local SEO rankings.
Some local search-focused SEO tools can help you develop local SEO audits. This includes developing keyword research focused on your local audience, creating citations, managing Google My Business listings, business profiles, and Google posts, and monitoring your integration into local packs.
As far as Google is concerned, website contents are one of the most important factors, just as they are in the classic Google search algo­rithm. However, location-based factors like Google My Business, citations, and veri­fication signs are also considered.
Major key factors to think about when choosing your local SEO strategies
Building a bulletproof SEO strategy involves many key factors. Some are the basics that every online local business has to consider, and others are assigned to your local industry. Before designing an SEO strategy, here are some of the most important things you need to consider:
If you have multiple physical locations, create location page for each location. These location page provide visitors with your name, address (including city, state, zip code), phone number, business description, special offers, directions, contact info, and customer reviews.
Avoid using the same content from one location to the next. Google could penalize you for using what is called duplicate content. If you're running a business with one physical store, for example, then create an About Us section for each store. You can even get extra credit by adding a Google map to your site on your local store About Us section.
Google My Business is the best way for small businesses to get their names out there and be found by people searching for them online. It's free to use and easy to set up.
To ensure you're optimized for Google My Business, you'll want to:
Create and verify a Google My Business page.

Use Google Posts within your account.

Encourage your customers to share reviews online.

Respond authentically to client reviews (even bad reviews), specifying the business location. Don't go with the automation solution. For example, you can write "Thank you for your feedback. It's highly appreciated. We value your input and look forward to working with you again. Thank you from the team."
If Google can verify that your company is an actual brick-and-mortar store, then they might give your company a special spot in their local results.
Don't just do it for the SEO; by making sure your location, phone number, and hours of operation are accurate, you're improving the customer experience. Making sure that people know where you are and when they can get there is important to consumers today, especially since 2020's disruptions in consumer shopping behavior and operations.
Citation content (like your business information on the Yellow Pages or other citation sites for example) is just one part of this local SEO strategy. You should add new content, review existing content, and then manage your content so that it's up-to-date and accurate.
Multi-location businesses often need to manage multiple citations, across many locations, which can get quite cumbersome very quickly.
Finding the right keywords
When talking about visibility or monthly online search queries, keywords or keyword phrases play a vital part. Keywords show what your users want to know about a specific topic.
Therefore, in most situations, the content that is relevant to a search query is the one with an exact match for the search term. If you're operating an Italian restaurant, you could use a keyword phrase like "best pizza" to help people who are searching for content related to the best local pizzas.
We can use different tools to research and identify keywords that are relevant and popular within our niche, we can also research what people and communities are asking search engines. This means we can produce future optimized content such as a video or blog post to answer these questions and therefore rank and come up on search engines for those looking for the answers.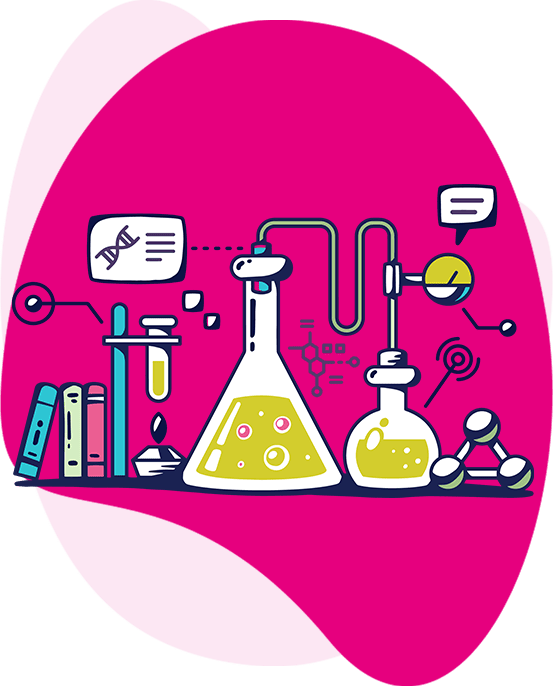 Creating quality local content such as engaging videos and blog posts
As Google gets smarter, content writers can now create more content for their readers without worrying about pleasing search engines.
And while writing about broad subjects attracts lots of attention, sometimes it's best to narrow your focus and focus on local or specific issues to draw an audience from within your own community.
Promote local events, news, people, and other educational material on your site. Think of top-level, above-the-fold, non-promotional, informational pieces that go beyond what your company offers.
For example, if your business is a local one, then creating a useful resource for people who live nearby would be valuable for them and include some relevant on-page local content. A map of local services or a calendar of local events could help your site stand out from others and include relevant on-page local elements.
Tags will determine how your content will be categorized by search engines, so you have to make sure you choose the correct tags for your content. Adding unrelated or irrelevant tags can also damage your local SEO strategy. If people don't read your content because they think it's misleading, then it sends a signal to Google or other major search engines that it is unrelated and therefore that it is not valuable. This applies to the description of your images, videos, and blog posts.
You need to fill your tags and descriptions with relevant and related content, and relevant keywords, in order for them to show up in Google search results and not just show up on social media platforms for example. The point is, as long as your content is relevant and related to what you want to rank for, and there is no high bounce rate or bad user experience on your page, the page will come up as the evidence to back up that you're the expert of your field and you know what you are talking about for the specific search query you are trying to rank for.
Prostar SEO will work together alongside your business to provide you with the best results for your website. We know what content to make sure you always win the SEO game.
One of the biggest mistakes when launching a local SEO campaign is expecting to see immediate results. It's highly unlikely that you'll be able to gain an extremely high amount of new users per day tomorrow from a website or page that went live this week.
Take it as scientific research: It requires a lot of time, effort, as well as experience; it has to be carefully planned and executed, and you need to have already conducted numerous successful experiments before trying something new with local search engine optimization.
Working alongside an experienced search engine optimization company such as Prostar, which has experience and credibility, will help you get more from your online presence. We'll assist you in recognizing the whole local SEO strategy, from content creation, optimization and link building, and process so you know exactly what to expect from us at Prostar and the work we will provide for you to increase your organic traffic.
Finally, we own all of the knowledge and experience that define your local niche. Prostar has a full selection of professional local SEO Services ready to set your site up!
Get a free audit from the best local SEO agency!
Request a free SEO audit of your website
Audit Your Website's SEO Now!