 #1 Voted Best Plastic Surgery SEO | ProStar Plastic Surgeon SEO


Request a free SEO audit of your website in 1 Minute.
Audit Your Website's SEO Now!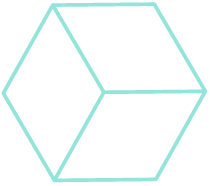 Constanty finding new patients is essential for plastic surgery clinics in order to ensure a constant flow of revenue. Since many cosmetic surgery procedures are a personal decision and not covered by insurance, new patients don't find the plastic surgery services they need in insurance directories. Instead, they turn to Google to search for plastic surgery clinics in their area or on the international scene. 
The way in which plastic surgery clinics advertise their services is critical to the growth of their business and their financial performance. Search engine optimization (SEO) is a key strategy that cosmetic surgery clinics need to implement to increase their online visibility and boost profits through lead generation. In this article, we explain the benefits of SEO for plastic surgeons as well as provide you with a guide of SEO best practices for plastic surgery clinics so that you can develop a strong digital campaign and drive organic traffic to your website.
What are plastic surgery SEO services?
Plastic surgery search engine optimization (SEO services) is a mix of optimization strategies and techniques that helps plastic surgery clinics increase organic traffic to their website and rank higher in search engines like Google, Yahoo and Bing. 
Having a website for your plastic surgery clinic is the basis of any digital presence, but creating it is useless if you don't make sure that your audience finds it. Hiring a SEO agency and investing in SEO services is essential if you want to make Google work in your favor and improve your online presence. 
The 4 main components of a successful SEO strategy are: 
Technical SEO:

 

This is an element of SEO, which focuses on the technical optimization of a website (source code, mobile optimization, URL optimization, operating systems, loading speed optimization, server configurations, etc.). 
On-page SEO:

 

This aspect of SEO focuses on the optimization of technical or content factors. This includes information architecture, internal linking, content and meta information (among other things) so that search engines can index your web pages. 
Off-page SEO:

 

This refers to the implementation of a series of techniques focused on obtaining external links that point to your 

website

 to improve domain authority and therefore your organic positioning in Google and other search engines.
SEO content:

 

Content is very important for SEO because without it search engines would not have enough information to index your web pages properly and you would have little to no online visibility. 
There was a time when all you needed to do to let the world know of your plastic surgery practice was to advertise your business in the Yellow Pages. However, this reality is long gone. Nowadays, 97% of consumers go online to discover businesses that have the products or services they are looking for.
Why is Plastic Surgery SEO so important?
Plastic surgery SEO is essential if you want to grow your business and make sure it stays afloat in the long run. After all, over 90% of people never click on the second page of Google search results. Users trust companies that appear in the first results when searching for a keyword so they are more likely to make a purchase or contact you. 
SEO efforts help plastic surgeons attract potential patients as well as encourage repeat clients. Without an effective SEO marketing strategy in place, cosmetic surgery clinics risk losing patients, which can affect their financial performance and reputation. 
What does plastic surgeon SEO entail?
SEO for plastic surgeons involves creating a website that search engines can easily understand, thereby giving more visibility to your cosmetic surgery practice, and providing potential patients with content that is useful and informative. 
For example, if a user wants to find a nearby plastic surgery clinic and searches for the keyword ''plastic surgery Montreal'', clinics that have a web page optimized for this particular keyword and rank well in search engines will benefit from a higher organic traffic to their website. 
As you can see in the picture below, this keyword generates a volume of 590 monthly searches in Canada. This means that if your plastic surgery appears in the first results of Google for this keyword, a portion of this search volume will be directed at your website. This will translate into leads and profits.
Essential guide to plastic surgery SEO
Produce content that's original, useful and informative
There is no substitute for quality content. In order to benefit from a good position in the keyword rankings or search engine results pages (SERPs), an effective plastic surgery SEO strategy must give importance to optimized content. 
Content must be:
Original:

 

Your content should convey a unique perspective that stands out from the competition in terms of expertise. Search engine algorithms are designed to detect content that is unique (no plagiarism). Original content may afford you a higher position in the search rankings.

Informative:

 

Your plastic surgery search engine optimization strategy must be founded on content that provides users everything they might want to know. Users value companies that share free and educational content and are more likely to purchase from them.

Valuable:

 

Plastic surgery SEO experts

 recommend creating content that is relevant in order to generate traffic in the medium and long run. Creating content is an ongoing process as customer behaviors and preferences change all the time. Plastic surgery businesses must stay up to date with industry trends to create valuable content. 

Optimized:

 

Content that is not optimized will not rank well in search engines. It's important to make sure your content includes keyword variations, internal links, external links, headings, CTAs and FAQ schema. It should also have a word length similar to that of the web pages that rank in the first results pages for a particular keyword. 
Include all the relevant primary and secondary keywords
SEO companies know that keywords play an integral role in digital marketing strategies. It's important to your research to identify the right primary and secondary keywords related to your plastic surgery practice. 
Each service page or blog must have one primary keyword and several secondary keywords. The former should be relevant to what your page is focusing on (for example, liposuction Montreal), while your secondary keywords play a supporting role to your main topic (liposuction cost Montreal, liposuction price, chin liposuction, facial liposuction, neck liposuction, etc.). If you are new to the world of SEO and all of this seems confusing, it's best to get in touch with an SEO expert to find the right keywords for your plastic surgery practice and develop a successful SEO strategy.
Have a strong local SEO strategy
Statistics suggest that 46% of all google searches are aimed at finding local information, while 97% of search engine users search online to find local businesses. Plastic surgery practices are no exception to this as most patients search for clinics nearby where they live. 
A good local SEO strategy will give your practice more visibility in local search results and, by extension, drive more foot traffic to your clinic. To better understand how a local SEO strategy will benefit your plastic surgery clinic, consult with an SEO expert now.
Develop a backlink strategy
Backlinks are links that connect another website to your website. Such links must be from reputable and reliable websites that are related to what you do. Having a backlink strategy in place helps improve your domain authority. 
Domain authority or authority score is basically a search engine metric that determines the quality and influence of a domain. It's a score out of 100 which measures how successful a website is when it comes to search engine results. A high score indicates that a website has a lot of quality backlinks, referring domains and organic search traffic. 
Search engines rank websites that have a good domain authority higher in search results pages so it's in the best advantage of plastic surgery clinics to develop a successful backlink strategy. If you're unsure how to do this, feel free to contact an SEO agency. 
Benefits of SEO for plastic surgery clinics and plastic surgeons
As a plastic surgeon, you can benefit greatly from best SEO practices. Hiring a qualified plastic surgery SEO firm can give you a significant competitive and help you attract more customers to your clinic. 
SEO will increase the online visibility of your plastic surgery clinic
A good SEO strategy will give your plastic surgery practice a higher ranking in search engines. This, in turn, will give you a healthy edge over your competitors and lead to increased revenue and online visibility for your clinic.
SEO will help you attract more patients 
A good SEO strategy will also increase the probability of your website being brought to the attention of potential patients who are looking for the plastic surgery services that you offer. This will help you attract your target customers and, in the process, help you grow your client base.
SEO will help boost website conversions
Another benefit of having a good SEO strategy in place is that it can increase website conversions. If you follow SEO best practices, there's a greater chance that visitors to your plastic surgery website purchase a product or service that you sell. 
Plastic surgery SEO services 
As a knowledgeable and experienced SEO agency with a proven track record of success in developing successful digital marketing strategies for a wide variety of businesses, ProStar SEO can help you enhance your digital presence. Our experts have the know-how to enable your plastic surgery practice to rank high in local search results. Our SEO services have, time and again, successfully increased web traffic and business income for our clients.
What's more, accountability lies at the heart of our business. We don't believe in binding our clients to contracts. If you feel that we haven't delivered the goods, you are free to terminate your agreement with 30-day notice. In addition, when you work with us, you won't experience any sudden price increases. Our monthly rates are pre-established.