 ProStar Reputation Management Services | Voted #1 Online Reputation Management Agency


Request a free SEO audit of your website in 1 Minute.
Audit Your Website's SEO Now!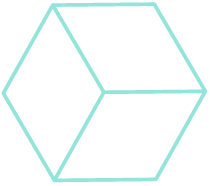 We will improve your most valuable asset: your reputation.
When someone searches for you on Google, wouldn't you prefer them to see a positive representation of your brand rather than negative content or inappropriate photos? Are your past actions at the top of the Google Search Results? With the help of ProStar Online Reputation Management services, you can take charge of your online presence and ensure that people find the information you want them to see.
Online Reputation Management is not just about maintaining a good image; it's about strategically enhancing your brand's online presence. We specialize in crafting a compelling online narrative that showcases your brand's strengths, builds credibility, and influences the decisions people make when they find you online. Whether you want potential clients to call you for your outstanding services or make an online purchase, our services will ensure that a poor reputation doesn't hinder your success.
You're on the verge of achieving your goal, but what you did years ago could make or break your future. That's where we come in. Prostar SEO is a leading reputation management agency, offering tailored services to elevate and take your brand to the next level.
Our Reputation Management Services
– Removal of negative content or strategy to push content lower on Google.
– Creation of optimized positive online content to move your site higher.
– Production of websites and optimized pages to position your brand ahead of the negative results
– Coaching on branding and social media management to foster strong customer relationships and maintain a favorable brand identity
– Generation of legit customer reviews through specific strategies
– Contestation of bad reviews
– Removal of compromising online images
– Content marketing creation on high-ranking websites
– Results Monitoring
*Strategies will be customized to your specific situation
US Department of Justice vs. Eric St-Cyr: A Reputation Management Case Study
At ProStar SEO, we know a thing or two about online reputation management. As the founder of ProStar SEO, I had to actively work to rehabilitate my own image online. (Read the story here.) When I came out of prison, I felt like everyone I met on the street knew my story, and any possible employer searched my name on the web. I was doomed to stay unemployed for the rest of my life…until I learned how to manipulate the first positions on Google.
Not everyone has his name mentioned on over 10,000,000 pages on Google. Today, there is only one mention of my story in Google's top 10 positions when searching for my name, and  it is there because it serves my narrative.
Importance of doing business with an online reputation management company.
Without a doubt, maintaining a positive reputation online is crucial for your success, as it directly impacts your customer's trust and loyalty towards you and your brand. Our team and ProStar SEO understand that online branding is integral to shaping customer perception and fostering business growth.
Building trust online is a process that requires consistent effort. Positive content and positive reviews play a significant role in this, enhancing your online presence and strengthening your brand's image.
In essence, the importance of online reputation is far-reaching. It's not just about managing crises or gaining a competitive advantage; it's about building a brand that resonates with your audience, fosters trust, and leads to business growth.
Components of Online Reputation Management.
So, what're the key components of reputation management you can expect from partnering with ProStar SEO, the top-leading reputation management agency?
Our team works diligently to mend any damage to your online presence, ensuring a positive image for your brand. We also place high importance on online reviews, managing them effectively to boost your brand's credibility and trustworthiness.
Our wide range of services extends to:
– Brand monitoring: We keep a keen eye on your brand's online presence, ensuring it remains positive and constructive. 
– Social media marketing and management coaching: We leverage social media platforms to amplify your brand voice and engage your audience.
– Crisis prevention: With our online reputation monitoring, we implement strategies to prevent potential threats to your reputation before they become a problem. 
Search Engine Optimization Techniques (SEO)
Search engine optimization (SEO) is a critical component of our reputation repair services. It helps improve your website's visibility in search engine rankings, which in turn increases the chance of more people finding and visiting your site. ProStar SEO utilizes effective SEO techniques to ensure that your website ranks well for related keywords and phrases, helping you achieve better visibility in online searches. Our online reputation management firm is well-versed in the latest SEO best practices, enabling us to craft strategies that are tailored to your specific needs and goals. Our SEO strategies also include creating engaging content that resonates with your audience, increasing customer engagement. We perform competitor analysis to understand your market better and tailor your strategies accordingly. We also utilize online PR to maintain a positive public image.
With ProStar SEO, you're not just getting a service; you're gaining a partner dedicated to your brand's success.
Proactive Reputation Management Strategy
At ProStar SEO, we are reputation experts. Prostar approach to reputation management: proactively anticipate and strategize to keep your brand sparkling. With our expert team, we strengthen your online presence, building trust and boosting your brand image. We tap into the immense power of the digital world to protect your brand's reputation, leaving no room for uncertainty.
Our proactive online reputation management strategy focuses on crisis management and damage control. We monitor your social media, search results, and online reviews, turning customer feedback into actionable plans to improve your services. Our team is adept at identifying potential threats, such as negative public reviews, and addressing them swiftly, mitigating any negative impact on your brand.
Moreover, we utilize customer feedback to your advantage, turning negative reviews into opportunities for growth. We understand the importance of your brand's image in the crowded digital marketplace and work tirelessly to maintain and improve it.
ProStar SEO's proactive approach gives you the peace of mind to focus on what you do best: running your business. Let's handle your online reputation, ensuring your brand is always seen in the best light. Trust us to protect your brand, as we've done for countless others. Count on ProStar SEO for proactive reputation management.
Reactive Reputation Management Measures
We've got your back! While we work tirelessly to protect your brand's reputation with our proactive approach, there may be moments when our reactive reputation management steps are needed. When a crisis hits the online world, we're here to swiftly take action, minimizing any damage and kickstarting the reputation recovery process. Our expertise lies in providing immediate, laser-focused responses to neutralize harm and get your reputation back on track.
Our reactive internet reputation management services feature:
Reputation Defense: We protect your brand's digital reputation from further harm by swiftly addressing negative reviews, misleading information, and unfounded accusations.
Reputation Restoration: Through strategic content creation and positive PR, we work to restore your online reputation and rebuild customer trust.
Reputation Monitoring and Response: We maintain vigilance over your online presence, promptly responding to any potential threats or negative sentiment.
We understand the gravity of a reputation crisis and are committed to navigating you through it. Our expertise in reactive reputation management empowers us to not only repair the damage but also to strengthen your brand's resilience against future attacks. Trust us to defend, restore, and maintain your brand reputation, ensuring a swift and successful reputation recovery.
Reputation Monitoring and Reporting
Why should you worry about reputation monitoring and reporting, you may ask? It's simple. Reputation tracking is crucial in the digital era. It's about maintaining your brand's visibility, protecting your image, and fostering customer engagement.
Online monitoring plays an integral part in internet reputation management. It keeps you aware of the conversations happening around your brand, allowing you to engage promptly and effectively. It involves social media management and review management, ensuring that your brand's image remains positive.
Stay ahead of the competition. 
Ever heard of the phrase, 'Keep your friends close and your enemies closer'? That's where competitor analysis comes in. It enables you to stay ahead of the game by understanding what your competitors are up to and how you can outperform them with your positive brand reputation.
But what happens when a crisis hits? That's where crisis response and reputation repair come in. They ensure you're prepared to handle adverse situations, mitigating damage and swiftly restoring your brand's reputation.
Brand protection isn't simply a one-time effort. It's a continuous process of monitoring, analyzing, and responding. With reputation monitoring and reporting, you're not just reacting to situations. You're proactively shaping your brand's image and reputation. Now, isn't that something you'd want for your business?
Let us push the negative search down in the Google results.
No Long Term Contract - No Penalty - Proven Results
Choosing ProStar SEO for your reputation management needs means continuing on a journey where your online reputation isn't just restored but enhanced to unparalleled heights! Our team, with its industry expertise, crafts effective strategies that provide customized solutions to maintain a positive online presence and ensure brand protection.
ProStar SEO – Your Trusted Reputation Management Partner!
Our services encompass everything from reputation repair to crisis management. We understand the importance of managing your reputation in a crisis, and our strategies are designed to minimize damage and restore trust. Additionally, our social media management ensures consistent messaging across platforms, enhancing your online presence.
We don't just stop at reputation management; we also offer review management. We understand that reviews can significantly influence your business. That's why we monitor, respond to, and manage your online reviews to ensure they reflect the quality of your brand.
Choosing ProStar SEO means gaining a competitive advantage.
We don't just fix issues; we enhance your reputation, ensuring you're always one step ahead of competitors. With ProStar SEO, you're not just choosing a service provider; you're selecting a partner dedicated to propelling your business towards success.
Getting Started With Prostar SEO
Starting your reputation management journey with ProStar SEO is simple. With an array of reputation management tools at our disposal, we're committed to building a positive online presence for you or your business. Whether it's reputation management for individuals, small businesses, or even the healthcare industry, ProStar SEO has got you covered.
Get started today!
Get your online journey started today by hopping onto our website! We've got an array of perfectly curated packages waiting just for you, designed to cater to your every need. Once you're on board, our team of seasoned experts will dive headfirst into understanding your business goals and cooking up a killer strategy to handle your online reputation like a pro.
With ProStar SEO, you can rest easy knowing that:
– Dealing effectively with negative reviews
– Harnessing the power of customer feedback
– Navigating crisis management in reputation management
Whether you're an individual or a small business owner, starting your journey with ProStar SEO ensures your online reputation is in capable, professional hands.
Online reputation management, online reputation, reputation management, reputation management services.
Social media, online reviews, reputation management companies, reputation management company, positive reviews.
Online presence, top features, negative reviews, top reputation management, reputation management service.
Negative content, customer reviews, popular solutions, small businesses, educational resources solutions, positive content.
Reputation management agency, reputation management software, reputation online.
Positive online reputation, reputation management agencies, search results, review sites.
Content creation, content removal, potential customers, review management.
Target audience, brand awareness, online image, brand mentions, wide range, proactive approach.
Local businesses, positive reputation, reputation management firm, crisis management, positive image, negative review.
Specific needs, free consultation, real time, reputation services, management services.
Business reputation, request pros, social media management, search engines.
Business reviews, online reputation monitoring.
Social media reputation, multiple locations, google search, business reputation management.
Review generation, reputation management tools, review management services, social channels.
Negative feedback, customer feedback, team size.
Reputation management consultants, social listening, search engine optimization.
Digital marketing, local search, content marketing, social media marketing.
Reputation resolutions, search engine, corporate reputation management.
Bad reputation, bottom line, brand online, business needs, online platforms, reputation manager, actionable insights.
Brand image, 5-star rating, management service, new reviews, management companies.
Social media monitoring, review acquisition, negative comments, online reputations.
Reputation defense network, rhino reviews, reputation experts, free reputation analysis. SEO image, positive light, harmful content, negative articles.
Social posts, reputation management campaigns, business online, new customers.
Personal brand, right agency, public relations, positive customer reviews, poor reputation, many businesses, reputation management experts. 
Bad press, dissatisfied customer, negative press, business owners, social networks, thrive internet marketing.
Brand reputation management, user-generated content, rize reviews, reputation management strategy.
Digital reputation management, customer experience, online review management, reputation goals, social media channels.
Current reputation, social media accounts, social media profiles, quick overview.
New clients, bad reviews, reputation attacks, happy customers, social media platforms, client testimonial, user experience.
Star reviews, reputation management tool, unwanted content, online accounts, north america, marketing strategies.
New york city, bob gold, right reputation management, local seo, client list, influencer marketing.