SEO is one of the most important aspects of digital marketing. It helps you to optimize your website so that it can be found by search engines and potential customers.
However, many small businesses don't know how to do SEO properly and end up wasting time and money on ineffective strategies. That's why it's important to do a free SEO audit of your website.
In this article, I'll show you how to do a free SEO audit of your website and I'll share some of the best free SEO tools that you can use to help you get started.
Request a free SEO audit of your website
Audit Your Website's SEO Now!
Now that you know about free SEO checkers, it's time to take a look at what an SEO audit entails.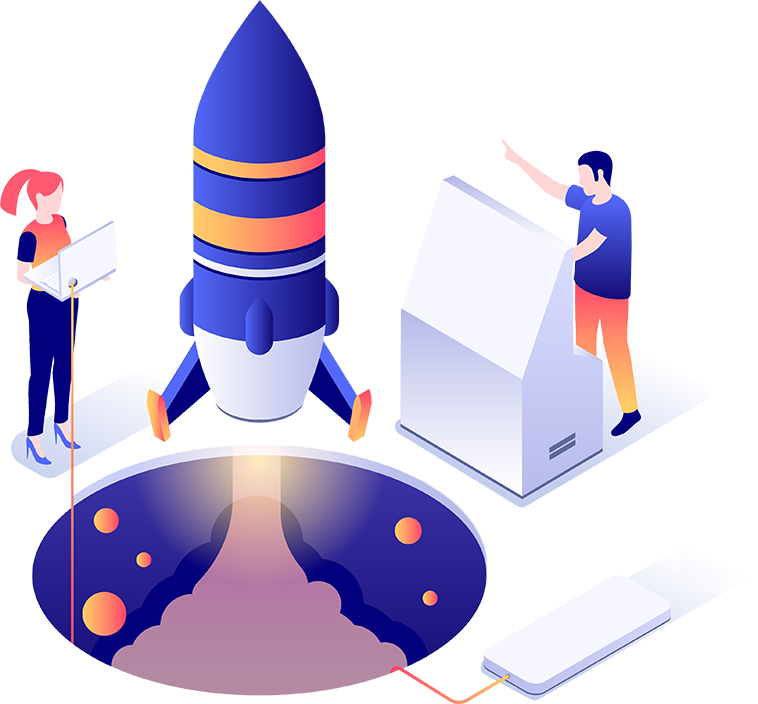 What Is An SEO Audit ?
With that in mind, let's explore what an SEO audit is and why it's so important. An SEO audit is an in-depth analysis of a website's performance and how it can be improved. It looks at the website's structure, content, usability, and technical performance to determine areas for improvement that will help the website to rank higher in search engine results. An SEO audit is essential for any business that wants to get more traffic, as it helps to ensure that all the pieces are in place to help them reach their goals.
Everything You Need To Get More Traffic
Once you understand what an SEO audit is, the next step is to explore everything you need to get more traffic. Understanding how to optimize your website with an SEO audit can help to dramatically increase the amount of traffic your site receives. With the right tools, techniques, and knowledge, you can make sure your website is seen and heard by the right people.
How Do I Get An SEO Audit ?
Once you've got everything you need to get more traffic, it's time to look at how you can get an SEO audit. An SEO audit is a comprehensive analysis of your website and its performance in organic search. It can help you identify potential improvements and areas of improvement, as well as determine which strategies you should focus on to get the most out of your SEO efforts. Now that you know what an SEO audit is, let's take a look at what you can expect from one.
What Should I Expect From an SEO Audit ?
Moving on, let's discuss what you should expect from an SEO audit. An SEO audit is a comprehensive assessment of your website's performance. A professional SEO expert will review your website from top to bottom, examining things like page structure, page titles, page content, page speed, image optimization, and more. The audit will also look at your website's metadata, including description tags, keyword tags, and other metadata tags that are often overlooked. They'll also review your website's backlinks and other external factors that could affect your website's performance. Finally, they'll also provide recommendations on how to improve your website's performance and visibility in search engine results. By the end of the audit, you should have a full understanding of what needs to be done to improve your website's performance and visibility. This can help you make more informed decisions when it comes to your website's SEO strategy.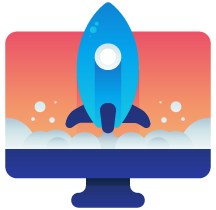 Why Don't You Sell Your Audit ?
So why don't we sell our SEO audit? It's simple: we believe in delivering value. We don't want to be yet another company that sells a service without delivering any actual value. We know that our customers' time is valuable, and we want to make sure that our audit is worth their time.
Our audit is designed to give our customers the information and insights they need to make an informed decision about their SEO strategy. We don't want to sell a product that won't actually help them to improve their rankings and drive more traffic to their website.
We also believe that our free audit is the best way to get our customers started. We want them to see the value of our services before they make a commitment. We believe that offering a free audit is the best way to build trust and long-term relationships with our customers.
By offering a free SEO audit, we're giving our customers the opportunity to get the insights they need to make an informed decision about their SEO strategy. We want to make sure that our customers have all of the information they need to make the best decision for their business.
Frequently Asked Questions
GET YOUR FREE SEO AUDIT TODAY
An SEO audit is an important first step in improving your website's visibility and ranking. It helps you identify areas of improvement, so you can make the necessary changes to boost your website's performance.
Free SEO audits can be a great way to get started. They provide a snapshot of your website's SEO performance, and can help you identify where you need to make changes. They also provide valuable insights and tips to help you optimize your website for better visibility and ranking.
Ultimately, taking the time to conduct a free SEO audit can help you make informed decisions about your website's SEO strategy. By taking advantage of the insights and tips provided, you can improve your website's performance and reach more potential customers.
Website, Keywords, SEO score, Competition, Content optimization, Search engine, Target audience, Internal links, External links.
Meta tags, Headings, Word count, ALT tags, Mobile optimization, Page speed, URL structure, XML sitemaps, Robots.txt, Canonical tags, Structured data.
Redirects, Image optimization, Backlinks, Anchor text, Page titles, Social media, Local SEO, Schema Markup, SSL certificates, Rich snippets.
Domain authority, Page authority, Broken links,  CTR (click-through-rate), SERP (search engine results page), HTML validation, User experience, Bounce rate, Link building.
Authority scores, Organic search, Paid search, Blog optimization, Content marketing, Voice search, SERM (search engine reputation management), Domain expiration, Duplicate content, Brand mentions, Google Analytics, Google Search Console, Hreflang tags, Sitemap index.
Indexed pages, HTTPS (secure protocol), Call to action, Conversion tracking, Site architecture, Image compression, Keyword density.
Custom 404 pages, Breadcrumb navigation, Pop-ups, Internal search, Page depth, Link velocity, On-page optimization, Off-page optimization.
Structured data testing, Social media monitoring, HTML sitemaps, Video optimization, Semantic markup, Page indexing, Geo targeting, Language targeting.
Schema mark-up errors, Google webmaster tools, Outbound links, Inbound links, Anchor text optimization, Site-wide links, Robots meta tags, Reciprocal links, Link equity.


SEO audit, links, users, factors, search engines, scores, quality, plan, search engine rankings, technical issues, internal links, errors.
SEO audit tools, search engine optimization, broken links, marketing, speed, codes, SERP, mobile devices, SEO tool.
SEO Strategy, SEO SITE AUDIT, SEO Issues, detailed reports.
SEO report, user experience, software, technical errors, ranking factors, SEO experts.
PageSpeed Insights, digital marketer, duplicate content, keyword rankings, SEO metric, technical SEO audit, technical SEO audit tool, search term, search volume, critical issues, potential issues, external links, outgoing links.
SEO score, spam score, user friendly, insights, SEO software, server errors, SEO error.
SEO factors, content marketing strategy, label, loading speed, load speed, expert, consultant, wide range, social media, schema markup, custom filters.
JavaScript-generated content, pieces of content, quantity of backlinks pointing, SEO Template, SEO variables, social media management, SEO content, Content Optimization, valuable content, keyword research tools, online tools, relevant keywords, complete list, comprehensive list, Google Analytics, SEO Analysis.
Domain Authority, URL structure, SEO Checker, email address, SEO campaign, SEO Analysis, technical status.
AI Powered SEO Recommendations, Content Audit Tool, Content Planner, Content Planner.
SEO Audit Services, Ahrefs' Site Audit, security audit, accurate audit, accurate SEO audits.
Audit companies, AUDIT IN MINUTES, audit instances, audit tool, audit tool suitable.
Google Search Console, Connecting Google Search Console, search engine bots, search engine crawlers, structure for search engines, accurate search keyword database.
Animation of Search Term Relationship Map, Batch Search, common SEO issues, content issues, list of issues, 100+ pre-defined SEO issues, 119 pre-defined SEO issues, accessibility issues, basic issues.
HARO Link Building, link building campaigns, content with links, link building, link structure, accurate link metrics, backlink tracking, -depth Backlink Analysis, backlink checkers, Backlink Data, backlink metrics, backlink profile.
Backlink profile health, access to reports, analysis report, Beautiful Reports, domain authority score, individual SEO score, Business users.
Guru users, initial insights, actionable insights, actionable resolution insights, additional insights, Software SEO, advanced software.
Automatic software updates.
CSS errors, external factors, email marketing, all-in-one digital marketing suite, White Label PPC Services, White Label.
White Label SEO, loading times, amounts of time, content quality, quality content, response codes, status codes, pricing plans, action plan.
Google SERP, MobileMoxie SERP, analytics for SEO experts, SEO consultant, average SEO consultant, huge range, range.