Search engine optimization (SEO) is an acronym that means "search engine optimization." It's a way to increase organic traffic to your site by making sure that your pages appear high in search results when people type keywords into Google or another search engine.
Search engines aren't trying to trick us; they're just looking for websites that are well-coded and formatted so that they can easily index them.
Over the past 10 years, SEO has changed drastically. As WordPress continues to increase its market share, more people are looking to improve their WordPress SEOs.
Nowadays, businesses need to adopt new and innovative ways to compete for the attention of consumers online. Many businesses and bloggers are using organic SEO and WordPress SEO to gain visibility and attract traffic. However, this can be risky, but it shows that SEO is alive and kicking.
Request a free SEO audit of your website
Audit Your Website's SEO Now!
Why is WordPress SEO important for your business?
SEO is now an integral building block of any business, whether it is cryptocurrency-related or NFT-related, law-related, video game-related, or in any other field. WordPress SEO is not any different. As it is necessary to optimize your pages so that they reach first place in Search engine results, you will see that SEO touches a lot of parts of your websites and not only the text that appears on the screen. From the images to the links, from the inner parts of the code and sitemaps to the meta title tag and meta description of your pages, everything can be influenced by a good dose of optimization. 
Although there are a lot of WordPress SEO plugins like Yoast SEO Premium, SEOPress, or SEO Quake, we noticed that they are at best not useful and at worst misleading. At least in their basic free version. The premium versions always offer more useful options but then again, they will not really help you that much. This is where Prostar SEO comes in. Our team of experts has the right tools and all the necessary knowledge and abilities to help rank your website on the first page of Google and hopefully in the first place. 
First of all, you need to research the right focus keywords for your website and your business. The relevant keywords you're targeting will be different depending on your activity. For example, if you're a dentist, you will look for specific terms like "dental care", "cavity", or "emergency dentistry"; if you're a pharmaceutical company, you will look for keywords such as "active pharmaceutical ingredients", "absorption", or "metabolism"; if you're a local painting company in Montreal you will want to target keywords like "industrial painting Montreal", "residential painting Montreal" or "commercial painting Montreal". 
Once you know what keywords to target, you need to study your competition that uses the same keywords to know how they approach it and what their content looks like. 
Finally, you need to produce the right content for your website. Whether it is a service page, your homepage, or blog posts, it needs to be built with your keywords in mind. But it can be difficult and also overwhelming which is why you will need a partner like Prostar SEO to take care of that. Our expertise in all kinds of SEO will bring more organic traffic to your website which will then convert into more sales for your business. This is why we put the extra effort, using our SEO tools, for all of our clients to build SEO-friendly WordPress websites and high-authority websites.
Avoid duplicate content and cannibalization issues
As tempting as it is if you reuse the same content on your website, Google and other search engines won't like that and might penalize you for it. In order to avoid duplicate content and cannibalization issues, you have to produce quality content. And if one or some of your pages are similar, try changing up some of the content a bit. Use synonyms, use the sentence in another way, or use the passive form instead of the active form. You want to avoid low-value content for search engines at all costs.
Quality backlinks
This part can be difficult as it is not something you can directly control (which is why it is considered off-page SEO) but you can work on a strategy to approach some websites and ask for some quality backlinks. You don't want your website to be featured on a shady webpage or it could work against you. Invest your time wisely to find the right partner. At any rate, Prostar SEO can of course help you with this additional task.
Internal Links
We noticed that internal linking is becoming more and more important in terms of SEO. So, as much as you can, link your pages to one another so that the link juice flows throughout your website. Combined with high-quality content, whatever the type of content, content type, or piece of content, it's a killer strategy.
Visual content also plays a role in content optimization
In order to help your WordPress SEO efforts, you might want to focus on visual content as they play a pivotal role in content optimization. As a matter of fact, you can use pictures, videos, and all kinds of visual content in your individual posts to help your rank on search engine results. 
A powerful content management system (CMS), WordPress allows users to create their own portfolio sites, blog pages, online shops, and custom web pages. Since its launch in 2003, WordPress has grown into the first CMS around the world. As of 2022, almost half of the websites are powered by WordPress. 
Why should you use WordPress?
There are various reasons that will lead you to choose WordPress. Here are the four most important ones.
Is WordPress good for SEO?
WordPress offers an enormous amount of flexibility, both as a CMS and through plugins. With so many choices, it can be difficult to know where to start. However, if you're new to WordPress, we recommend starting out with one of our recommended starter themes. These come preloaded with everything you'll need to get started right away, including a great selection of premium plugins. Once you've chosen your theme, you can then add any additional plugins you'd like to take advantage of.
The best SEO service for WordPress
Real results from real clients.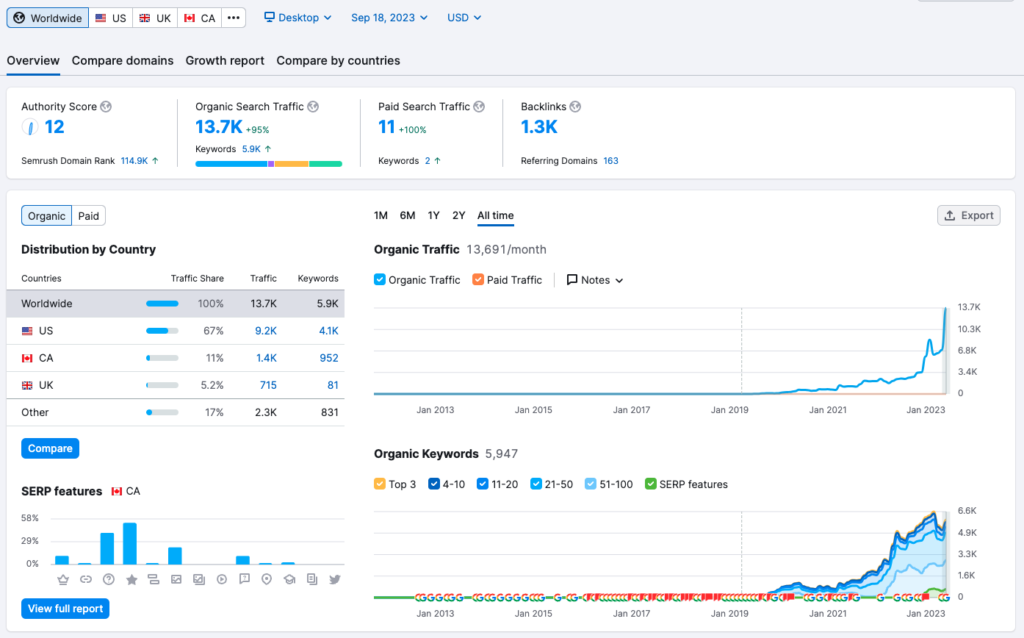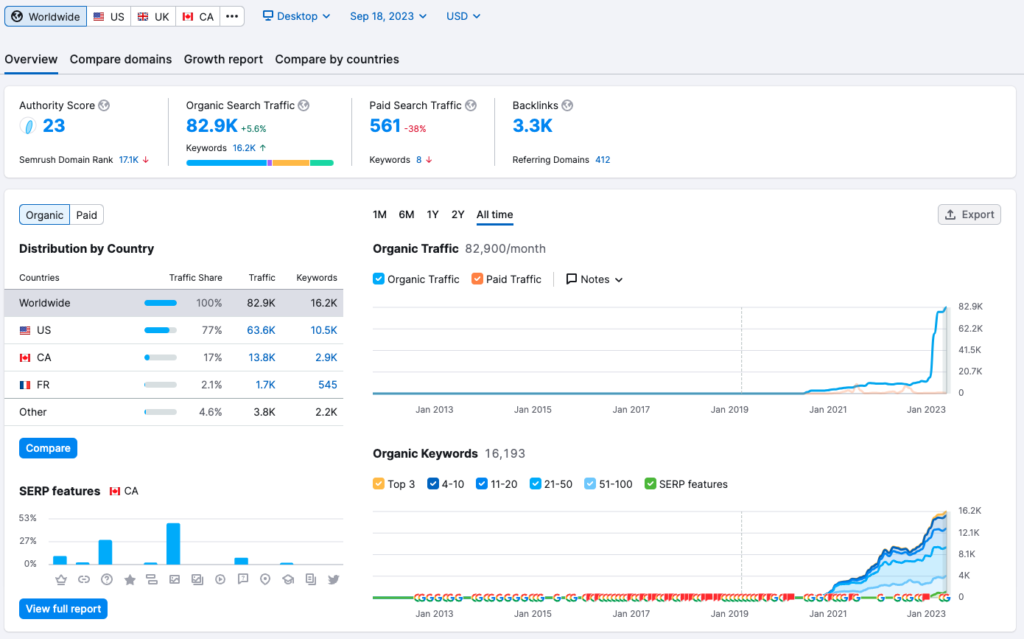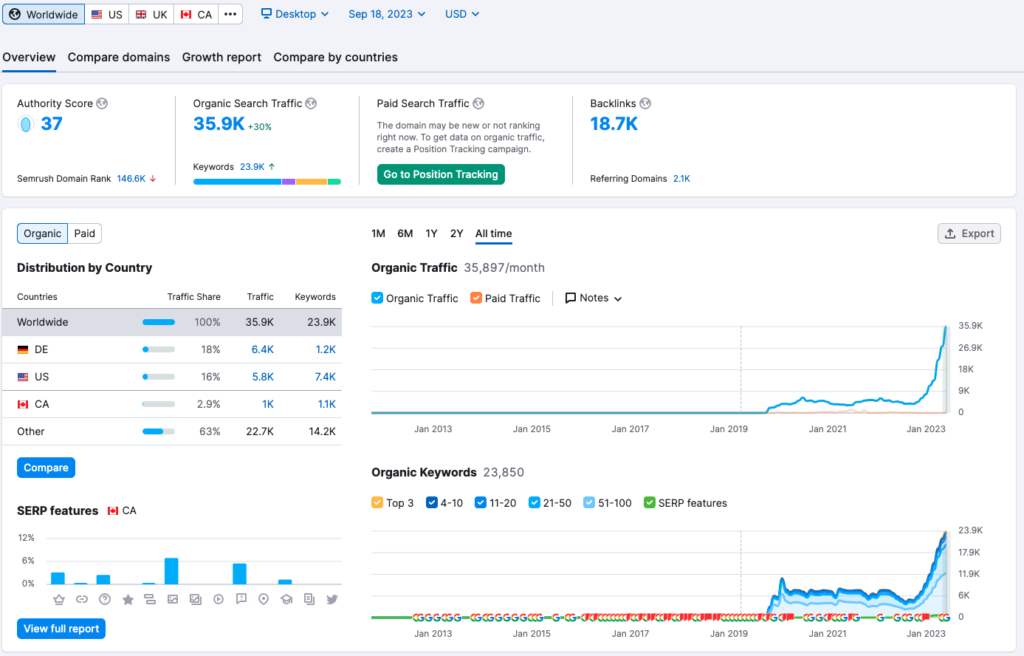 As you craft your WordPress SEO plan, keep in mind that there are several factors to consider besides upping your ranking on a Google or other search engine results page.
Creating original high-quality content, researching focus keywords, using the proper tags, as well as looking critically and deeply at performance metrics will help you further refine your SEO WordPress plan over time.
Unfortunately, there's no quick way to develop a WordPress SEO strategy as you need to wait for data to come in, analyze it and refine it. But, it's possible to expedite organic growth by providing a wide range of well-placed as well as high-quality content.
Get a free audit of your pharma website and start your pharma SEO strategy right now!