Search engine optimization and local SEO are essential for dental clinics that aim to propel their growth with digital advertising. Attract new clients on a regular basis and improve your return on investment with our Dental SEO Marketing!
Dental SEO presents the best ROI for your Dental Services. Seize the power of Google and improve your rankings with ProStar SEO Dental Marketing Strategies.
Want to increase your rank in the Search Engine Rankings and find new customers for your Dental Practice? Get your phones ringing with the best advertising there is! 
You are in the right place. Over 96% of consumers start their search online for a dental clinic. Increase your Organic Searches with the help of our Digital Marketing Strategies.
Increase your online presence. A good search engine optimization strategy ensures you a competitive position in search results. Let our Dental SEO Experts lead potential Dental Patients to your site.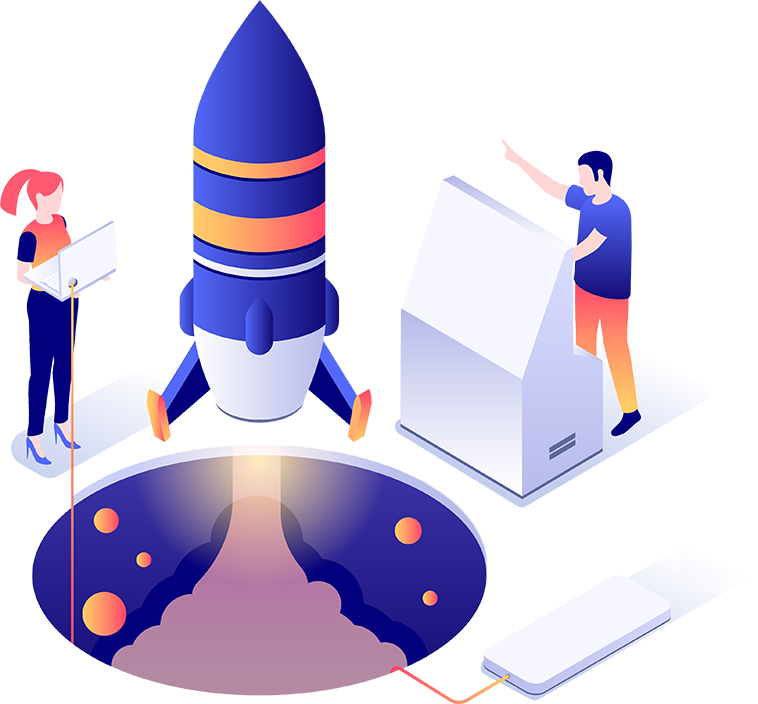 Better return on investment
SEO for Dentists presents the Best return on investment; get a solid Dental SEO Strategy.
As you have probably noticed, times have changed a lot. In less than a decade, people who used to search the Yellow Pages for dental offices are now relying on search engines to find the perfect dentist.
Potential patients usually don't look past the first page of search results, so sites that don't rank well on Google or Bing are ignored. If you rack up all these missed opportunities, it's easily several thousand dollars that you throw out the window every year.
Whether you are new to the profession or have a long professional career, the web positioning of your dental clinic is essential to attract new patients and increase your turnover.
Prostar SEO Avantages for your Dental Cabinet

Personalized service for your Online Marketing Strategy.
The needs of each client are different so we offer a tailor-made service to our partners. We hold regular meetings to explain the steps of the SEO strategy to be deployed and follow up on results.

No long-term contract for the Best Dental SEO
At Prostar SEO, performance is our driving force so our clients have no long-term obligations. If you are not satisfied with the results, you are free to terminate your agreement with 30 days' notice.

Competitive prices for Dental SEO with Free Google Ads Management
We offer different price packages to meet the specific needs and budget of our customers. Our SEO service is available for businesses of all sizes, small or large. For more details on our rates, click here.

Scientific SEO approach
Scientific SEO is based on up-to-date statistics and a detailed analysis of the competition. Our team uses the most powerful technological tools on the market and our results confirm the effectiveness of this approach.
What is SEO for dentists?
Dental SEO, is the practice of improving a website so that the page appears higher in search engine results when people search. 
There are many optimizations for dentists to rank higher in the different Google algorithms: opening a Google My Business listing, creating landing pages for each service offered with the proper keywords, developing a blog content strategy, local SEO, correcting technical errors on the website, translating the website (FR / EN), improve user experience (UX), install Google Analytics,   etc.
DENTAL SEO AUDIT FOR YOUR DENTAL CLINIC
Completely free. No compromise. No intrusive marketing tactics, only dental search engine optimization (SEO)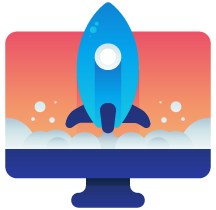 Dental Local SEO is a key factor in the success of dentists
Local SEO is a strategy that makes your business visible for location-based searches. As you would imagine, for a dental clinic, the geographic aspect is essential since proximity influences user behavior. 
Prospective patients look for a provider near them. This is why the majority of online searches have a local intent like "best dentist in the city name".
As a dentist, you must have your business on Google Maps. With ProstarSEO, you are in good hands, with our SEO efforts, 85% of our customers are in the top three positions (local 3-Pack) for important keyword research. This is truly Dental Search Engine Marketing.
Dentist Keywords
Keywords for Dentist sites:
Dental SEO, SEO for Dentist, Dentist SEO, Keywords, Google, dental practice, rankings, link, marketing, clients, users, websites, conversions, potential patients, dental services, blogs, authority.
Dental SEO experts, phones, online presence, Prospective patients, dental marketing strategies, search engine rankings, Search Engine Optimization, dental SEO strategy, Dental Patients, Google Maps.
Listings, campaigns, algorithms, citations, source, search engines, SEO strategies, Dental SEO, dental marketing, online marketing strategy, broken links, Google My Business, Google Analytics, search rankings, blog posts, User Experience, exposure, credible source, social media platforms, dental search engine optimization, search engine optimization strategy.
Organic searches, SEO FOR DENTISTS, dental SEO company, SEO efforts, Dental SEO marketing, digital marketing strategies, dental search engine marketing,
 

and target keywords.
Relevant Keywords, dental SEO keywords, Google Ads, dental websites. Ranking Factors, Business listings, potential clients, advertising, dental SEO campaigns, domain authority, conversion rate, engagements, platforms.
Design, root canal, search phrase, original content, dental marketing expert, marketing for dentists, dental marketing investment, marketing manager, Social Media Marketing, inbound links, link farms, long-tail keywords, keyword phrase, keyword list, primary keywords, dental website SEO, organic website traffic, organic rankings.
Dental SEO rankings, dental implants, Search Console, dentist online, search traffic, SEO for dentists strategies, dental practice manager, dental practice rank, dental practice SEO, dentist SEO, dental SEO services, Social Media, SEO Experts.
Producer Trainee - Marketing, "Digital Producer - Marketing, ", Patient marketing database, dental marketing company, dental marketing initiative, content marketing, dental marketing organization, dental marketing ROI, dental marketing SEO case.
Dental marketing team, dental practice marketing efforts, dentists marketing budget, marketing budgets, marketing cost, marketing investments, internal links, crawlable link structure, engine optimization SEO link, high-quality links, internal link building, lots of links, optimization SEO link strategy, primary link navigation, short-tail keywords, keyword planning, Google Maps SEO.
Google Business Profile, Google Search Ads, Google maps 3-pack, billions of websites, Dental Website Needs Links, Links, dental website service, fantastic website development, map rankings, blog articles rank, blog content, dental blog posts, directory listings, national directory listing, organic listings.
A client with reporting, dental clients, mobile phones, cell phones, patient phone calls, user behavior, Dental PPC Advertising, online advertising, SEO for dentists campaign, dental page authority, average conversion, ranking algorithm. The algorithm for search engines, citation creation, dental citations, maximum exposure, online exposure, powerful source, and dental engagement chatbot.
Engagement from people searching, map platform, Producer - Design & Development, Producer - Design, implants, dental implant patients.
Why is dental SEO important?
If you are a dentist, SEO should be on top of your priority list in your marketing strategy. If you don't optimize your dental practice website for search engines, almost no one will be able to find your website.
Did you know that the top five search results represent 67.6% of all clicks? With a well-developed SEO strategy and an in-depth analysis of the keywords your target audience searches for, Prostar can easily boost your position in the SERPs, increase your web traffic, and get more patients for your dental health clinic.
Request a free SEO audit of your website
Audit Your Website's SEO Now!