Let Us Get Your Site At The Top Of The Google Seach
Do you need Gaming SEO for your website?
Prostar has a team of experts that specialize in SEO for the Gaming industry and especially for gaming sites. We're here to assist you with every move in creating and implementing your Gaming SEO strategy. The end goal is to increase visibility, and quality traffic to climb the search engine rankings to reach the top of SERPs (search engine results pages) by optimizing your site and its content, recommending and then implementing of best SEO services and strategies, as well as analyzing your competition within the Gaming niche.
Why is SEO for Gaming sites important?
There are so many websites dedicated to video games and game development, giving the industry a massive surge online. YouTube channels for games are becoming increasingly popular these days, meaning the competition is fierce! Most of them are still localised, which means they present an opportunity for gaining visibility online. No matter your niche or speciality in the gaming space, SEO for your gaming website is crucial. You must have an optimized site that matches your audience's needs and searches, an active community, fresh content, and so on. We offer gaming SEO services that are completely customized for each client.
The sites that come up first on Google, specifically in positions 1-3, get the highest traffic on the first results page (around 70%). Although because it is such a competitive market, it is important to apply the right SEO strategy to get a good search ranking on result pages.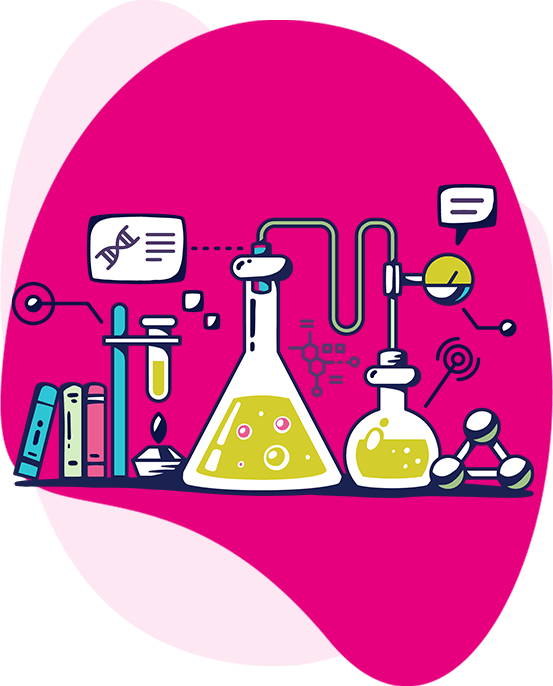 Gaming SEO is Search Engine Optimization that is made specifically for websites in the Video Game industry and online game industry.
Using proven game SEO and gaming marketing techniques is the best strategy for placing your game in front of organic users who want to get the most up-to-date news in the game industry, or need to learn new ways to improve their skills by observing real gamers play through difficult levels or complete impossible feats.
Major Key Factors to Think About When Choosing Your Gaming SEO Strategies
Building a bulletproof SEO strategy involves many key factors. Some are the basics that every online gaming business has to consider, and others are assigned to the gaming industry. Before designing an SEO strategy, here are some of the most important things you need to consider:
To start a game company, knowing the market and its characteristics is the first thing you need to know. If you don't understand who your game players are, then how can you reach out to them? Engage and converse with them and persuade them to buy or even play your game?
Once you know your target audience and likely players, you can then create a strong gaming SEO strategy. This is where you would gather information and demographics about your ideal customers and/or players. Then with this information, you can build a marketing and SEO plan and agree on your budget to achieve it.
There are so many different types of games out there, from RPGs to shooters to sports titles, gambling and casino games, that choosing one type of gaming site to focus on is important for building your best SEO strategy.
Gaming websites usually include gaming-related content like gaming-related blogs and video tutorials, game rules, and portals. So, the first two stages of this strategy help attract the right kind of audience for your gaming site by focusing on these types of content.
Your main goal when using efficient SEO techniques is to help your site outrank its competitors and thorough competitor research will help you achieve that. By doing so, you can identify the areas in which they excel and then find out how they're gaining their success. You can also figure out where there might be gaps and weaknesses in their business, so you can use them to your advantage and increase demand for your own products and games.
Today, the video game and online gaming industry is bigger than the movie and music industry combined. More than 70 percent of Americans play video games every day, and avid gamers are always searching for new ways to experience their favourite games on different platforms such as a mobile game version, consoles, PCs, and gaming sites.
Game developers and publishing companies must find ways to effectively connect to their target audiences and promote games they've released. With so many games and apps being released every day, your game could get lost in the crowd. One of the best ways for their promotions and releases to be seen would be organic traffic finding them through organic search queries.
When talking about visibility or monthly online search queries, keywords or keyword phrases play a vital part. Keywords show what your users want to know on a specific topic such as gaming.
Therefore, in most situations, the video content that is relevant to a search query is the one with an exact match for the search term. You could use a keyword phrase like "Resident Evil 3 Hidden Levels" to help people who are searching for content related to hidden levels in the game Resident Evil 3.
We can use different tools to research and identify keywords that are relevant and popular within our niche, we can also research what people and communities within the gaming are asking search engines. This means we can produce future optimized gaming-related content such as a video or blog post to answer these questions and therefore rank and come up on search engines for those looking for the answers.
Creating quality content such as Engaging Videos and Blogs
Gaming site SEO also focuses on using different types of content to engage their audiences. Streaming has become one of the most popular formats for consuming video games. Video content has become an important part of SEO for gaming websites. If you create original video content that is also valuable content for your gaming site, you can significantly increase its traffic but it can also sway the other way and if you create unrelated content it can work against your SEO strategy.
Gaming blogs are also a very popular way to engage with your target audience, usually gamers. There are various online communities dedicated to video games where gamers can discuss their experiences playing different games, this makes for a great part of your gaming site to engage with your audience or if you have a highly authoritive gaming forum that is pointing strong links to your own site. SEO for gaming sites allows opportunities to gain traffic from different types of content. Video content has become one of the most popular forms of online content. It's also an effective way to drive organic visitors to your site.
Tags will determine how your videos will be categorized by search engines, so it is vital you make sure you choose the correct tags for your content. Adding unrelated tags can also do damage to your SEO strategy. If people don't watch your video because they think it's misleading, then it sends a signal too google or other search engines that it is unrelated and is not valuable. The same applies to when you are writing the description for your images, videos, blog posts.
You need to fill your tags and descriptions with relevant content and relevant keywords, in order for them to show up in Google search results and not just show up on YouTube searches and other social media platforms. The point is, as long as your content is relevant and related to what you want to rank for and there is no high bounce rate or bad user experience on your gaming video or page, the video/page will come up as the evidence to back up that you know what you are talking about for the specific search query you are trying to rank for.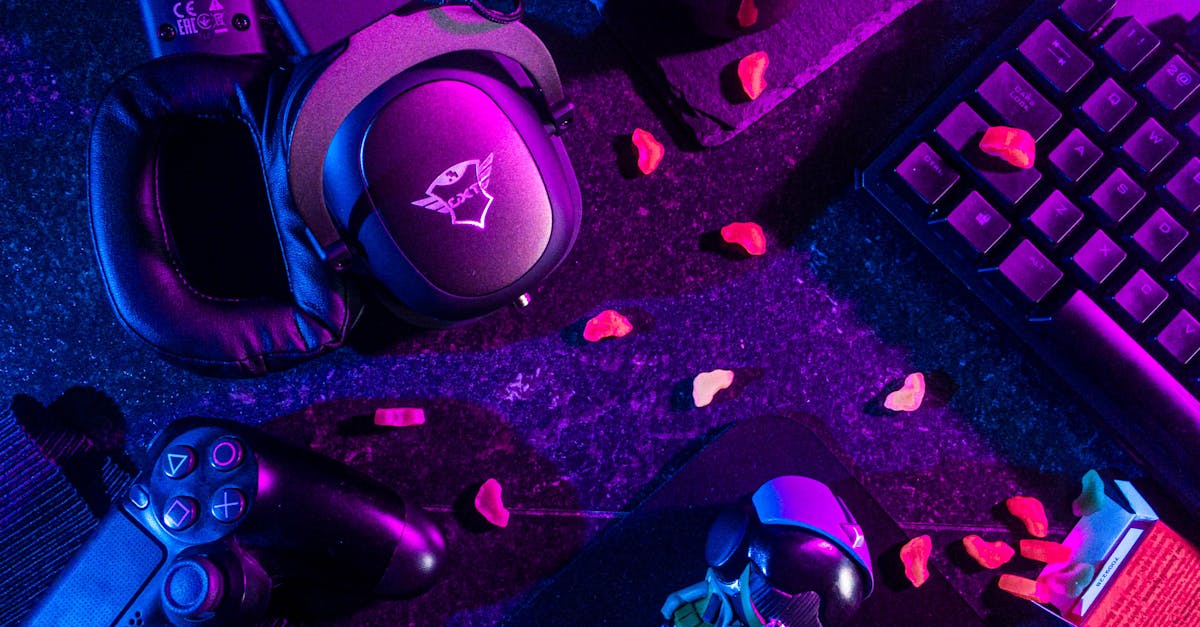 Photo by Lucie Liz on pexels
Understanding the Concept of Gaming SEO
Gaming SEO is a vital concept in the ever-expanding world of the gaming industry. In a nutshell, it involves optimizing various aspects of your gaming content to increase its visibility and reach your target audience. Whether you are a gaming guru, a production house, or a gaming services website, understanding and utilizing SEO strategies can significantly benefit your marketing campaigns and overall success. By utilizing techniques such as keyword research, optimizing gaming content, and monitoring user acquisition metrics, you can drive more traffic to your videos, articles, and gameplay videos. Ultimately, gaming SEO can help you stand out in a highly competitive industry and maximize the benefits of your gaming products or services.
Defining Gaming SEO
As the gaming industry continues to thrive, mastering the art of gaming SEO has become essential for businesses and content creators alike. Gaming SEO, or search engine optimization, is the process of optimizing your online presence to improve visibility and engagement in the gaming world. It involves honing your skills in research and understanding the latest trends, as well as keeping up with the ever-changing subtleties of gaming SEO. By strategizing and implementing effective gaming SEO, content creators and businesses can increase their reach, brand presence, and ultimately achieve success in this rapidly evolving industry.

Gaming SEO encompasses a wide range of elements, including optimizing your website, blog, or platform to rank higher in search results for relevant gaming keywords. It involves crafting compelling and keyword-rich content that resonates with your target audience, whether it be gaming news, industry insights, or entertainment. Gaming SEO also involves utilizing various marketing tactics, such as influencer collaborations, to enhance engagement and create a strong online presence. With the majority of gaming audiences relying on search engines to find the latest trends and valuable content, gaming SEO has become a necessary tool for businesses and content creators to stay competitive in this fast-paced and ever-expanding gaming world.
Importance of Gaming SEO for a Virtual Presence
Gaming SEO plays a crucial role in establishing a strong virtual presence and driving viewer growth. With the ever-growing popularity of the gaming industry, it has become essential for gamers, streamers, and organizations to optimize their online presence to stand out from the sea of competitors. By implementing effective gaming SEO strategies, such as optimizing keywords and utilizing social media channels, individuals and businesses can ensure their content reaches the right target market. It also helps in building a connection with the gaming community through chat interactions, DMs, and community engagement. Moreover, a well-executed gaming SEO approach can lead to business partnerships and opportunities for brand building. However, it is essential to avoid inauthenticity and violate any community guidelines or terms of service to maintain authenticity and credibility in the gaming world.
Delving Into the Role of Keywords in Gaming SEO
Delving Into the Role of Keywords in Gaming SEO: Keywords serve as the foundation of any successful gaming SEO strategy, with multiple layers of impact that can greatly enhance a gaming website's visibility and traffic. By strategically selecting and optimizing keywords, developers and gaming SEO experts can yoy increase a site's rankings and ultimately drive revenue flow in the highly competitive gaming market. According to a Statista screenshot, the gaming industry's market size is projected to reach $159.3 billion by the end of 2020, making it a valuable space for developers to network and engage with their target audience. From mainstream game genres like Animal Crossing to niche markets like esports SEO, the opportunities for keyword optimization are endless. To gain a competitive advantage, developers must understand the market space and the SEO landscape within the gaming industry, taking note of popular game titles, industry influencers, and emerging trends. By leveraging insights from podcasts, interviews, and LinkedIn conversations with esports teams, players, and industry leaders, developers can identify revenue opportunities and tailor their gaming SEO strategies accordingly. Additionally, partnerships with gaming influencers and esports teams can further enhance a gaming website's visibility and increase viewership. By incorporating keywords in content, metadata, titles, and descriptions, gaming websites can attract users from all over the world and solidify their place in the gaming community. With proper keyword research and optimization, gaming SEO experts can guide gaming sites to achieve their market goals and maximize their impact in the gaming industry. Whether it's improving search engine rankings, increasing website traffic, or enhancing ROI, keywords play a crucial role in the success of any gaming SEO strategy.
The Power of Keywords in SEO Strategy
Keywords: search engine result, addition, step, best practices, networks, websites, marketing, more, communication, states, needs, 50%, opportunities, terms, support, challenge, graphs, revenues, whole, data, developers, requirements, monetization, studios, distributors, arcade, mobile phone, system, console, prices, reputation, potential, people, opportunity, internet access, internet, enthusiasm, niche, topic, most, audience, page, user search results, positions, number, crowd, clicks, prediction, gaming services, target audience, site recommendations, competitor analysis, rise, popularity, google, gaming site, emergence, gaming sites video games, game, site, factors, one, gamers, links, audience, content, community gaming, gaming sites, media, gaming, games, household staple, videogame consoles, platform, internet, video content, guide.

Paragraph 1:
Keywords play a crucial role in the success of an SEO strategy. When it comes to gaming SEO, their power becomes even more evident. Video game enthusiasts rely heavily on search engine results to find the latest games, updates, and information. In addition, gaming SEO experts understand the importance of keywords in targeting their audience effectively. By identifying the right keywords and implementing them in the right way, gaming sites can gain more visibility, attract more players, and increase their revenues. With the constant rise in the popularity of the gaming industry, the opportunities for gaming SEO are endless.

Paragraph 2:
In order to harness the power of keywords in gaming SEO, it is essential to understand the needs and expectations of your target audience. By conducting thorough keyword research and analysis, gaming sites can uncover the terms and phrases that their audience is searching for. This knowledge can then be used to create content that aligns with the interests and preferences of gamers. By optimizing your site according to these keywords, you can improve your positions in search engine result pages, increase the number of clicks, and ultimately drive more traffic to your gaming site. Furthermore, by staying up to date with the latest SEO best practices and keeping an eye on your competitors, you can stay ahead of the game and ensure the success of your gaming SEO strategy.
Selecting Effective Keywords for Gaming SEO
When it comes to selecting effective keywords for gaming SEO, thorough research is essential. Understanding the amount of search queries and the basis of popular gaming-related keywords can be a game-changer for your virtual presence. Utilizing tools and techniques outlined in YouTube SEO guides, analyzing competitor strategies, and keeping up with industry trends can help you identify the keywords that will drive the most growth and visibility for your gaming content. By planning and targeting specific keywords relevant to your target audience, you can establish authority in the gaming community and drive more traffic to your website or platform.

In order to select the most effective keywords for gaming SEO, it's important to keep a few things in mind. Firstly, consider the kinds of search queries your target audience is likely to use when looking for specific gaming topics or discussions. Research into the different genres, platforms, and systems your game developers or gaming site offers can help you narrow down your keyword choices. Additionally, analyzing competitor strategies and keeping an eye on gaming forums, discussions, and social media platforms can provide valuable insights into the keywords that are currently trending and generating the most internet traffic. By using these tips and gauging user interest through social media engagement, such as likes, shares, and comments, you can strategically integrate keywords into your gaming content and improve your search engine ranking.
Mastering Keyword Research for Gaming SEO
When it comes to mastering keyword research for gaming SEO, there are several important factors to consider. First and foremost, you need to understand the specific challenges and goals of the gaming industry. This includes understanding the target audiences and the different components of gaming, such as PC games, mobile games, and gaming consoles. By conducting thorough research and analysis, a gaming SEO company can identify the most effective keywords to target and optimize for. This not only improves the visibility and presence of your gaming website but also increases the chances of reaching your target audiences and driving sales. Additionally, staying updated with the latest SEO trends and strategies is crucial in order to stay ahead of the competition in the gaming market. By working with gaming SEO experts and utilizing expert SEO services, you can develop a comprehensive gaming SEO strategy that includes keyword research, content creation strategies, backlink building, and other proven SEO techniques. With the right tactics in place, your gaming website can achieve higher rankings, gain more authority in the industry, and attract a larger customer base.
The Process of Keyword Research
The process of keyword research is an essential step in developing an effective gaming SEO strategy. By upgrading your gaming SEO strategy, you can reach new branches of your target audience. Developers and gaming marketing experts understand the value of incorporating keywords into their content to increase conversions. One way to find the right keywords for your gaming SEO campaign is to analyze the search results. Look for common buzzwords and phrases that are popular in the gaming community. By optimizing your titles, descriptions, and website content with these keywords, you can increase your chances of appearing on the front page of search engine results.

In the field of gaming, keyword research plays a vital role in understanding the needs and interests of your target audience. By understanding their journey, you can tailor your content to their specific gaming preferences. For example, if you are a custom PC provider, conducting keyword research can give you an idea of which gaming rigs and computer hardware parts are in high demand. You can also use keywords related to popular gameplay styles, console releases, and upcoming video games to attract more visitors to your website. By staying on the lookout for new buzzwords and trends in the gaming industry, you can stay ahead of the competition and boost your website's traffic streams.
Tools and Techniques for Effective Keyword Research
In today's highly competitive gaming industry, effective keyword research is an essential tool for gaming SEO companies, gaming websites, and content creators. Through the use of various tools and techniques, keyword research provides valuable insights into the online gaming community, helping to identify relevant keywords, target audience preferences, and competitor strategies. By analyzing search engine results, gaming forums, social media conversations, and gaming blogs, keywords can be strategically implemented to optimize the content and attract more traffic to gaming sites. This process involves conducting competitor analysis, studying player demand, and staying updated on the latest trends and developments in the gaming world.

One of the most valuable tools for effective keyword research is the SEO audit. This comprehensive analysis looks at various elements such as website speed, backlinks, content SEO, and keyword density, providing valuable data for optimizing gaming SEO strategies. Additionally, gaming SEO companies can utilize platforms like Twitch and YouTube to monitor gaming sessions and analyze the type of content that attracts attention and engages players. By keeping a close eye on gaming influencers, news releases, and gaming community conversations, valuable insights can be gained for keyword research. Moreover, utilizing social media platforms like Facebook and YouTube allows gaming SEO companies to identify the target audience, understand their preferences, and create engaging content that captures the attention of gamers.
Developing a Gaming SEO Strategy with Keywords
Developing a gaming SEO strategy with keywords is essential for the success of any gaming domain on the web. By utilizing effective keyword research techniques and staying updated with SEO stats, you can chase after the top positions on search engine rankings. Platforms like gamers, video game tutorials, tricks, reviews, and reaction videos are the perfect medium to engage and interact with your target audience. Conducting an audit process on forums, blogs, and social media platforms will help you identify the current strategies used by other industry players. This will give you an edge in the gaming SEO arena, allowing your gaming content to gain visibility, clicks, and ultimately revenue. Don't underestimate the power of keywords, as they are the driving force behind successful gaming SEO.
Integrating Keywords into Your Gaming Content
Integrating keywords into your gaming content is crucial for optimizing your website and attracting your target audience. One effective way to do this is by utilizing social media tools and hashtags. By using these tools, you can create a space for your gaming content that wonders the minds of gamers and showcases your creation. Platforms like Dun & Bradstreet and Oberoi are great options for businesses in the gaming industry to implement SEO marketing strategies. With the lockdown and the growing need for gaming websites, now is the perfect time to focus on SEO approaches that will advantage your gaming site. Aligning your keywords with the interests of your target audience and incorporating them in your gaming content will not only assure the growth of your gaming website but also establish your presence in the gaming community.

To achieve this, you can use various techniques to enhance audience engagement and community building. Your SEO goal should focus on ways to use keywords effectively in your gaming content. By catering to the needs and interests of your target audience, you can take advantage of SEO approaches that increase the visibility and rank of your gaming website. One of the most important factors in achieving SEO results is the relevancy of your content. Make sure your content meets the specific requirements and elements that search engine algorithms and users look for. Best practices in keyword promotion and principles established by ocere, a leading SEO agency in the gaming industry, suggest incorporating keywords in your gaming genres, as well as using them strategically in tools like portals, guides, and blogs. This will help your gaming website rank higher, attract more traffic, and ultimately, increase your business's potential for success.
Monitoring Keyword Performance in Gaming SEO
Monitoring keyword performance in gaming SEO is crucial for game developers and businesses in the video game industry. By tracking the rankings, impressions, click-through rates, and traffic generated by specific keywords, developers can gain valuable insights into the effectiveness of their SEO strategies. This information helps determine which keywords are driving the highest amount of traffic and which ones need further optimization. By analyzing the data from monitoring keyword performance, game developers can make informed decisions about their content development and SEO optimization to improve their visibility in search engine results and attract more gamers to their websites.

In monitoring keyword performance, game developers should pay close attention to various metrics and performance indicators. These include the number of client visits and the position of their website in Google search results for specific queries. By analyzing these metrics, developers can identify trends and patterns, such as which keywords are driving the most traffic and which ones need improvement. Additionally, monitoring keyword performance can help game developers identify areas where their competitors are outperforming them in terms of SEO strategies. By studying the strategies of industry authorities and using research data, game developers can turn insights into action and adjust their SEO activities accordingly. This way, they can stay ahead of the competition and improve their brand authority in the gaming world.
Enhancing Gaming SEO through Keyword Optimization
Enhancing gaming SEO through keyword optimization is crucial for improving search engine visibility and driving more traffic to your gaming website or application. By strategically incorporating relevant search terms and keywords into your website content, service descriptions, blog posts, and gaming product pages, you can increase your chances of appearing in the top search results pages. Studies have shown that about 80% of users make snap judgments based on the search results they see, making it vital to optimize your content with quality keywords. Additionally, optimizing URLs, meta tags, and images with relevant keywords can also improve your website's search engine ranking. Backlinks from industry authority websites and regular updates to your company blog with high-quality gaming SEO content can further enhance your online presence and industry expertise. By monitoring KPIs such as bounce rates and page speed, you can identify areas for improvement and refine your keyword optimization strategy to stay competitive in the gaming industry.
The Art of Keyword Optimization
Keyword optimization is the art of strategically incorporating relevant keywords into various aspects of your gaming SEO campaign. It serves as the foundation for your SEO strategy, providing inspiration and guiding your course of action. By conducting thorough keyword research, you can identify the most valuable and relevant keywords for your gaming website or app. These keywords will help you optimize your homepage, improve search engine rankings, and ultimately drive more organic traffic to your site. In addition, keyword optimization can enhance the user experience by improving page loading speed and overall performance metrics. It is essential to employ tools and techniques that aid in keyword selection and optimization, such as keyword analysis tools and ASO techniques. By carefully integrating keywords into your gaming content, you can boost your website's authority and visibility, thus increasing the chances of generating higher organic rankings and clicks.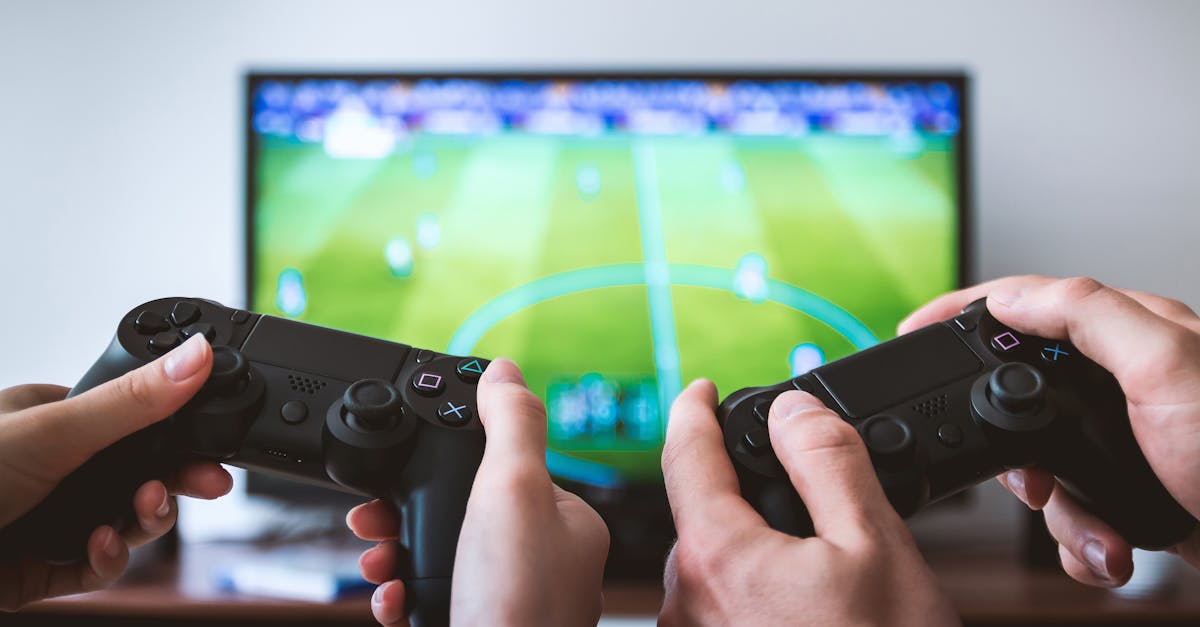 Photo by JESHOOTS.com on pexels
Conclusion
Gaming SEO is an essential aspect of building a strong online presence in the gaming industry. By understanding the concept of gaming SEO and the role of keywords, businesses can enhance their visibility and reach a wider audience of potential customers. Additionally, mastering keyword research and developing a comprehensive gaming SEO strategy can further improve organic search rankings and drive more traffic to a gaming website. With keyword optimization techniques and a focus on mobile friendliness, businesses can increase their chances of appearing on search engine results pages and attract more players to their games. Efforts in gaming SEO can also be supported by promotional activities such as app downloads and advertising, creating more opportunities for growth and success in the gaming industry.
FAQ
What is Gaming SEO?
Gaming SEO refers to the process of optimizing a gaming website or content to improve its visibility and ranking on search engine results pages (SERPs). It involves various strategies and techniques aimed at attracting more organic traffic to a gaming website.
Why is Gaming SEO important for a virtual presence?
Gaming SEO is crucial for establishing a strong virtual presence because it helps gaming websites and content to rank higher on search engine result pages. This increased visibility leads to more organic traffic, better user engagement, and ultimately, a stronger online presence.
How do keywords play a role in Gaming SEO?
Keywords are essential in Gaming SEO as they help search engines understand the context and relevance of gaming content. By strategically incorporating relevant keywords into gaming content, websites can improve their ranking on SERPs and attract the right audience.
What are effective keyword research tools and techniques for Gaming SEO?
There are numerous tools and techniques available for keyword research in Gaming SEO. Some popular tools include Google Keyword Planner, SEMrush, and Moz Keyword Explorer. Techniques include analyzing competitor keywords, brainstorming relevant terms, and using long-tail keywords.
How can I integrate keywords into my gaming content?
To integrate keywords into your gaming content, focus on incorporating them naturally within titles, headers, meta tags, and throughout the body of the content. Avoid keyword stuffing and ensure that the content remains engaging and valuable to the readers.
How can I monitor keyword performance in Gaming SEO?
Monitoring keyword performance is crucial in Gaming SEO. You can use tools like Google Analytics and Google Search Console to track keyword rankings, organic traffic, click-through rates, and other relevant metrics. Regularly analyzing this data will help you make informed decisions for optimizing your gaming content.
What is keyword optimization in Gaming SEO?
Keyword optimization involves refining and improving gaming content to enhance its visibility and ranking on SERPs. It includes various techniques such as optimizing meta tags, improving content structure, using relevant keywords in URLs, and ensuring mobile-friendliness.
How can I effectively develop a Gaming SEO strategy with keywords?
To develop a Gaming SEO strategy with keywords, start by conducting thorough keyword research to identify relevant and high-performing keywords. Then, integrate these keywords into your gaming content, optimize your website structure, and regularly monitor keyword performance to make necessary adjustments.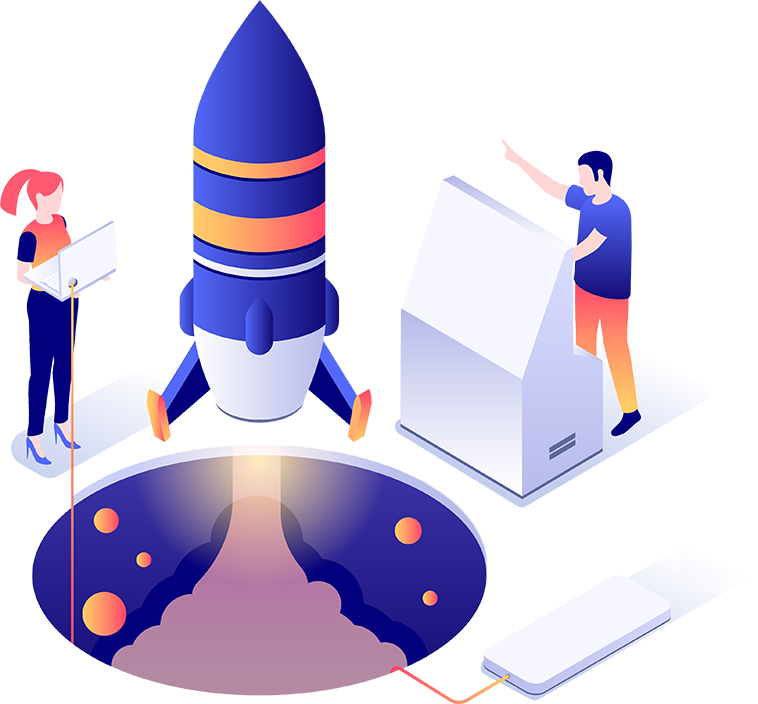 Prostar SEO will work together alongside your business to provide you with the best results for your gaming site. We know what buttons to press to make sure you always win the SEO game.
One of the biggest mistakes when launching a gaming SEO campaign is expecting to see immediate results. It's highly unlikely that you'll be able to gain an extremely high amount of new users per day tomorrow from a website that went live this week.
It's similar to scientific research: it requires a lot of time, effort, and experience; it has to be carefully planned and executed, and you need to have already conducted numerous successful experiments before trying something new with gaming search engine optimization.
Working alongside an experienced search engine optimization company such as Prostar, which has experience and credibility, will help you get more from your online presence. We'll assist you in recognising the whole SEO gaming strategy, from content creation, optimization and link building, and process so you know exactly what to expect from us at Prostar and the work we will provide for you to increase your organic traffic.
Finally, we own all of the knowledge and experience that define the gaming niche. Prostar has a full selection of professional gaming SEO Services ready to set your site up for all the pro gamers!
Request a free SEO audit of your website
Audit Your Website's SEO Now!