What is Search Engine Optimization?
A type of digital marketing, search engine optimization is optimizing a website/web page so that it performs better and ranks higher up on search engines. For example, if you owned "examplegaming.com" and you specialise in car racing games and you want to be on the first page of Google or any other search engine when people search "car racing games" then you would use SEO to rank for the term "car racing games" and in the SEO world, we call terms you want to rank for "keywords". That's what, among other things, is what Search Engine Optimization is.
Search engine optimization is getting your site and services in front of the right people, people who are interested in what you do and individuals who have the best chance of becoming clients.
Good SEO doesn't end there though. These days, people make decisions in seconds. Orangic users will form an opinion about your website almost instantly. This is important to know as it means that their first impression will determine whether they'll stay or leave your site. This means making a fantastic initial impression is vital. With a well-designed SEO design and site structure such as easy user navigation and quick load time, your website will have a great and reliable user experience alongside valuable content. With all this in place, the user will stay on your website and may even use/purchase your products or services instead of searching for another website with a better user experience.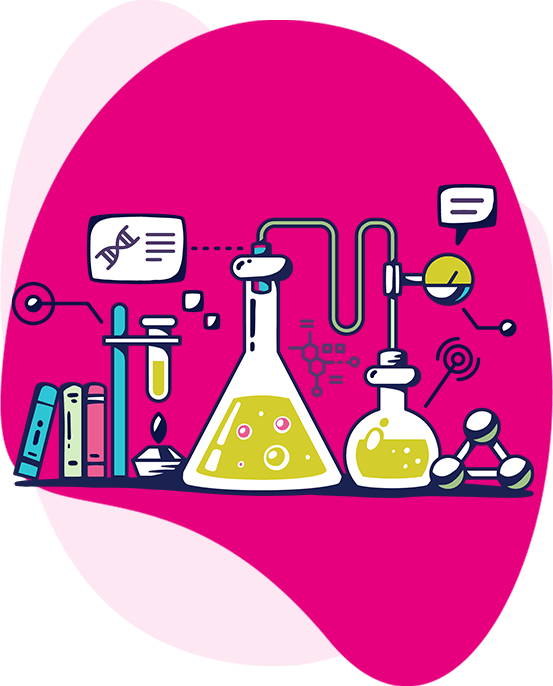 Gaming SEO is Search Engine Optimization that is made specifically for websites in the Video Game industry and online game industry.
Using proven game SEO and gaming marketing techniques is the best strategy for placing your game in front of organic users who want to get the most up-to-date news in the game industry, or need to learn new ways to improve their skills by observing real gamers play through difficult levels or complete impossible feats.
Today, the video game and online gaming industry is bigger than the movie and music industry combined. More than 70 percent of Americans play video games every day, and avid gamers are always searching for new ways to experience their favourite games on different platforms such as a mobile game version, consoles, PCs, and gaming sites.
Game developers and publishing companies must find ways to effectively connect to their target audiences and promote games they've released. With so many games and apps being released every day, your game could get lost in the crowd. One of the best ways for their promotions and releases to be seen would be organic traffic finding them through organic search queries.
Do you need Gaming SEO for your website?
Prostar has a team of experts that specialize in SEO for the Gaming industry and especially for gaming sites. We're here to assist you with every move in creating and implementing your Gaming SEO strategy. The end goal is to increase visibility, and quality traffic to climb the search engine rankings to reach the top of SERPs (search engine results pages) by optimizing your site and its content, recommending and then implementing of best SEO services and strategies, as well as analyzing your competition within the Gaming niche.
Why is SEO for Gaming sites important?
There are so many websites dedicated to video games and game development, giving the industry a massive surge online. YouTube channels for games are becoming increasingly popular these days, meaning the competition is fierce! Most of them are still localised, which means they present an opportunity for gaining visibility online. No matter your niche or speciality in the gaming space, SEO for your gaming website is crucial. You must have an optimized site that matches your audience's needs and searches, an active community, fresh content, and so on. We offer gaming SEO services that are completely customized for each client.
The sites that come up first on Google, specifically in positions 1-3, get the highest traffic on the first results page (around 70%). Although because it is such a competitive market, it is important to apply the right SEO strategy to get a good search ranking on result pages.
Major Key Factors to Think About When Choosing Your Gaming SEO Strategies
Building a bulletproof SEO strategy involves many key factors. Some are the basics that every online gaming business has to consider, and others are assigned to the gaming industry. Before designing an SEO strategy, here are some of the most important things you need to consider:
To start a game company, knowing the market and its characteristics is the first thing you need to know. If you don't understand who your game players are, then how can you reach out to them? Engage and converse with them and persuade them to buy or even play your game?
Once you know your target audience and likely players, you can then create a strong gaming SEO strategy. This is where you would gather information and demographics about your ideal customers and/or players. Then with this information, you can build a marketing and SEO plan and agree on your budget to achieve it.
There are so many different types of games out there, from RPGs to shooters to sports titles, gambling and casino games, that choosing one type of gaming site to focus on is important for building your best SEO strategy.
Gaming websites usually include gaming-related content like gaming-related blogs and video tutorials, game rules, and portals. So, the first two stages of this strategy help attract the right kind of audience for your gaming site by focusing on these types of content.
Your main goal when using efficient SEO techniques is to help your site outrank its competitors and thorough competitor research will help you achieve that. By doing so, you can identify the areas in which they excel and then find out how they're gaining their success. You can also figure out where there might be gaps and weaknesses in their business, so you can use them to your advantage and increase demand for your own products and games.
When talking about visibility or monthly online search queries, keywords or keyword phrases play a vital part. Keywords show what your users want to know on a specific topic such as gaming.
Therefore, in most situations, the video content that is relevant to a search query is the one with an exact match for the search term. You could use a keyword phrase like "Resident Evil 3 Hidden Levels" to help people who are searching for content related to hidden levels in the game Resident Evil 3.
We can use different tools to research and identify keywords that are relevant and popular within our niche, we can also research what people and communities within the gaming are asking search engines. This means we can produce future optimized gaming-related content such as a video or blog post to answer these questions and therefore rank and come up on search engines for those looking for the answers.
Creating quality content such as Engaging Videos and Blogs
Gaming site SEO also focuses on using different types of content to engage their audiences. Streaming has become one of the most popular formats for consuming video games. Video content has become an important part of SEO for gaming websites. If you create original video content that is also valuable content for your gaming site, you can significantly increase its traffic but it can also sway the other way and if you create unrelated content it can work against your SEO strategy.
Gaming blogs are also a very popular way to engage with your target audience, usually gamers. There are various online communities dedicated to video games where gamers can discuss their experiences playing different games, this makes for a great part of your gaming site to engage with your audience or if you have a highly authoritive gaming forum that is pointing strong links to your own site. SEO for gaming sites allows opportunities to gain traffic from different types of content. Video content has become one of the most popular forms of online content. It's also an effective way to drive organic visitors to your site.
Tags will determine how your videos will be categorized by search engines, so it is vital you make sure you choose the correct tags for your content. Adding unrelated tags can also do damage to your SEO strategy. If people don't watch your video because they think it's misleading, then it sends a signal too google or other search engines that it is unrelated and is not valuable. The same applies to when you are writing the description for your images, videos, blog posts.
You need to fill your tags and descriptions with relevant content and relevant keywords, in order for them to show up in Google search results and not just show up on YouTube searches and other social media platforms. The point is, as long as your content is relevant and related to what you want to rank for and there is no high bounce rate or bad user experience on your gaming video or page, the video/page will come up as the evidence to back up that you know what you are talking about for the specific search query you are trying to rank for.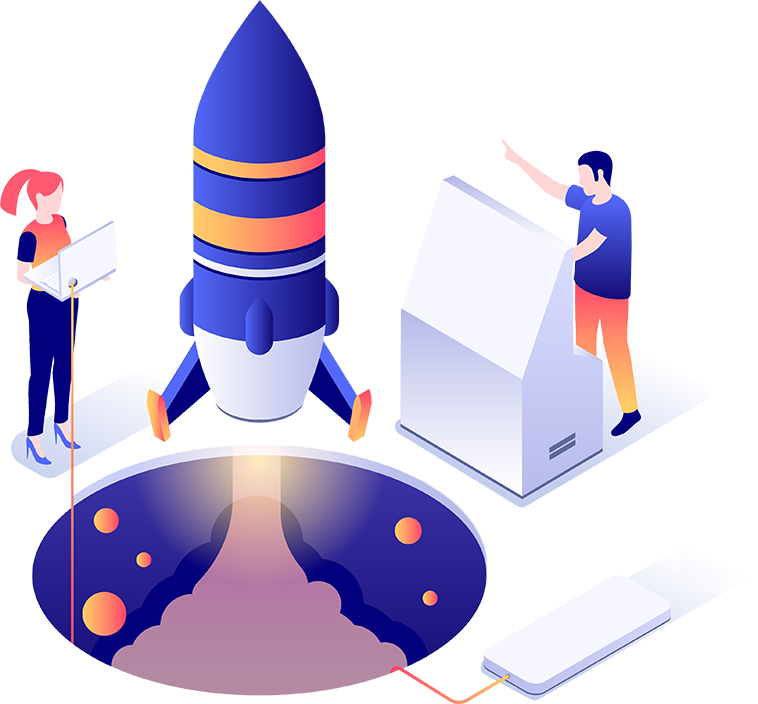 Prostar SEO will work together alongside your business to provide you with the best results for your gaming site. We know what buttons to press to make sure you always win the SEO game.
One of the biggest mistakes when launching a gaming SEO campaign is expecting to see immediate results. It's highly unlikely that you'll be able to gain an extremely high amount of new users per day tomorrow from a website that went live this week.
It's similar to scientific research: it requires a lot of time, effort, and experience; it has to be carefully planned and executed, and you need to have already conducted numerous successful experiments before trying something new with gaming search engine optimization.
Working alongside an experienced search engine optimization company such as Prostar, which has experience and credibility, will help you get more from your online presence. We'll assist you in recognising the whole SEO gaming strategy, from content creation, optimization and link building, and process so you know exactly what to expect from us at Prostar and the work we will provide for you to increase your organic traffic.
Finally, we own all of the knowledge and experience that define the gaming niche. Prostar has a full selection of professional gaming SEO Services ready to set your site up for all the pro gamers!
Request a free SEO audit of your website
Audit Your Website's SEO Now!