Search engine optimization for the cannabis industry can help any kind of cannabis-related business in NYC to boost their online presence and thrive on the Internet. The following guide contains the information you need to know to get your online cannabis marketing efforts rolling.
Request a free SEO audit of your website
Audit Your Website's SEO Now!
The Best Weed SEO (and CBD SEO) in New York
Result since September 01, 2021 for a WeedShop located in New York 
What is Cannabis SEO NYC ?

Cannabis SEO New York is a series of techniques and practices designed to improve the marketing of cannabis products on the Internet. By implementing SEO, entrepreneurs in the cannabis industry can market their products to a wide audience while staying compliant with the law.
How does Cannabis SEO work?
Cannabis SEO works by optimizing the website and content of a company to maximize user interactions. The goal of cannabis SEO is to create a passive form of advertising that revolves around generating organic traffic. This helps brands rank higher on search engines, attract more visitors, and close more sales.
Why is SEO important for cannabis dispensaries in NYC?
While SEO is important for digital marketing strategies in every industry, it is especially beneficial to the recreational marijuana industry.
SEO services allow cannabis companies to market their products and services directly to their user base without being hindered by outdated regulations or antagonizing third parties.
According to research, 95% of web traffic goes to websites on the first page of Google search results. Moreover, the first domain listed on Google receives around one third of all search traffic ( source SEO techniques like link building and content marketing have a direct impact on search engine rankings.
Our team has extensive experience working within the cannabis niche of SEO, including marijuana delivery services, and can formulate an SEO plan that will improve your website so that it ranks in the top results of a google search
SEO for dispensaries can help direct traffic from search engines straight to your cannabis business
How can customers find cannabis companies online in California?
The most effective way to boost the digital presence of a marijuana business is to allow customers to discover it organically. An SEO strategy allows cannabis companies to market their products online at all times, giving potential customers perpetual access to information and the means of acquiring your cannabis products.
The importance of content marketing for the cannabis industry
Cannabis content marketing can substantially boost digital marketing efforts by producing new informative and creative content. Search engine algorithms prioritize websites that provide value to visitors, and content marketing is an efficient source of original content.
Are you a cannabis dispensary in New York City looking to grow your online presence and reach a wider audience? Look no further than our expert cannabis SEO agency! With years of experience in the cannabis industry and a deep understanding of search engines and digital marketing, we can help you develop a comprehensive marketing strategy that will get your business noticed.
Our team of web development professionals can help you create a cutting-edge website that is fully optimized for search engines and mobile devices. We'll handle everything from outsourcing bookkeepers and legal counsel to ensuring your site is ADA compliant and optimized for retargeting and PPC campaigns.
And with our expert social media marketing, you'll reach customers on Instagram, TikTok, Facebook, and YouTube, using influencer marketing and photo editing to create compelling content that resonates with your target audience. Plus, we'll help you navigate the avalanche of cannabis directories, including Weedmaps and ProStar, to ensure your business is listed where it counts.
Our team is committed to providing the highest level of customer service and empathy, understanding the habits of your customers and the importance of online reviews. So don't let the competition smoke you – contact us today to see how we can help your cannabis dispensary grow!
Here are 5 tips for an awesome and SEO-friendly blog post
NYC #1 SEO Strategies for the Cannabis Businesses in California
Here are search engine optimization strategies for marijuana companies to boost your visibility online:
Build your own cannabis website

Optimize your website for mobile devices

Register your cannabis brand with Google my Business

Implement keywords

Place an emphasis on local SEO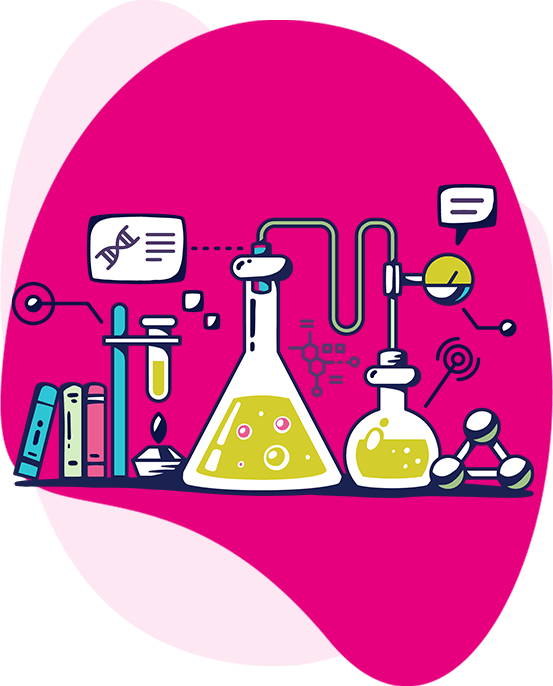 Cannabis Marketing Agency NYC & Cannabis Dispensary SEO services
Improve the efficiency of your digital marketing operations with ProStar SEO. By helping you increase the traffic to your website, ProStar SEo expands your brand's visibility across the Internet. Our team specializes in boosting the ranking of companies on search engines by reassessing their website's communication strategies. Likewise, the creation of novel content allows your website to entice visitors and influence search engine rankings. Implementing local search engine optimization services allows any cannabis dispensary or similar business to become the #1 source of cannabis products and paraphernalia in its community.
Contact us to begin the digital transformation of your business or request a free technical audit to better understand the challenges your website faces, and how to optimize the growth of your business.
Cannabis Marketing Agency New York – Best Cannabis SEO NY
NYC CBD Seo, optimize your website, products or services. 
New York Local cannabis, business through cannabis seo. 
Dispensary seo campaigns, online marketing strategy.
NYC best CBD SEO. 
SEO professionals, cannabis search engine optimization.
Cannabis digital marketing agency.
Engine optimization for cannabis companies, digital marketing agencies.
Google and other search engines for weed seo.
Dispensary or cannabis, online store SEO.
Visibility online, competitive keywords, Marijuana SEO.
Important for cannabis, rank higher on search engines.
Company needs, cannabis email marketing.
Cannabis, cannabis seo, cbd, cbd seo, NYC.. 
Marijuana, marijuana seo, weed seo.
In recent years, the cannabis industry has exploded in popularity, and with it, the need for effective digital marketing strategies has become more important than ever. As the market for marijuana and its derivatives continues to grow, dispensaries across the country are turning to content marketing, social media, and advertising to help them stand out in a crowded field.
One popular platform for cannabis retailers is Shopify, which offers a comprehensive suite of tools for web development, online sales, and marketing. By outsourcing their digital marketing efforts to a team of experts, dispensaries in cities like New York City and Detroit can ensure that they're reaching customers on a variety of platforms, including social media, search engines, and mobile devices.
Social media marketing is particularly important for dispensaries, as many of their customers are active on platforms like Instagram, Facebook, and Twitter. By creating compelling content that speaks directly to the interests and needs of their target audience, dispensaries can build a loyal following and drive sales.
Search engine optimization (SEO) and pay-per-click (PPC) advertising are also critical components of any successful digital marketing strategy. By optimizing their websites and online stores for search engines like Google, dispensaries can increase their visibility and drive more traffic to their sites. And by running targeted PPC campaigns, they can reach customers who are actively searching for products like theirs.
Of course, advertising and marketing in the cannabis industry come with their own unique set of challenges and costs. Dispensaries must navigate a complex web of regulations and restrictions, and advertising options are often limited. But for those willing to invest in their online presence and take advantage of the latest tools and technologies, the rewards can be significant.
Ultimately, the key to successful digital marketing in the cannabis industry is understanding your audience and creating content that resonates with them. Whether you're selling smokeable products or edible treats, there's no substitute for quality content that speaks directly to your customers' needs and desires.