Request a free SEO audit of your website
Audit Your Website's SEO Now!
Your one stop Law Firm Agency for all your online marketing needs.
Welcome to ProStar SEO Agency, the ultimate solution for all your law firm SEO needs. As a specialized digital marketing agency catering exclusively to legal professionals, we understand the unique challenges and demands of the highly competitive legal industry. Our team of experts is committed to helping your law firm rise above the competition and establish a strong online presence that drives real results.
With years of experience in legal SEO, our team has developed cutting-edge strategies that are tailored specifically for law firms. From keyword research and local SEO to content creation and link building, we offer a comprehensive suite of services that will boost your visibility, attract high-quality leads, and convert potential clients.
At ProStar SEO Agency, we pride ourselves on our dedication to client success. We work closely with you to understand your unique goals and challenges, creating a customized SEO and digital marketing plan that delivers tangible results. By staying up-to-date with the latest industry trends and best practices, we ensure that your law firm remains at the forefront of the digital landscape.
Partner with ProStar SEO Agency and experience the difference that expert law firm SEO services can make for your practice. Let us help you unlock your law firm's full potential, increase your online visibility, and ultimately, grow your client base. Get in touch with us today to discover how ProStarSEO Agency can revolutionize your law firm's digital marketing efforts.
What is Law Firm search engine optimization?
Law firm search engine optimization (SEO) is a specialized subset of SEO that focuses on improving the online visibility and search engine rankings of law firms and legal professionals. The primary goal of law firm SEO is to attract potential clients by optimizing a law firm's website and online presence to appear prominently in search engine results pages (SERPs) for relevant keywords and search queries related to the legal services they offer.
Law firm SEO involves a combination of strategies and techniques tailored to the unique needs and challenges of the legal industry. These may include:
1. Keyword research: Identifying relevant and high-value keywords that potential clients use when searching for legal services or information.
2. On-page optimization: Ensuring that the law firm's website is well-structured, user-friendly, and contains valuable content optimized for targeted keywords.
3. Off-page optimization: Building a strong backlink profile and online reputation through high-quality and authoritative websites in the legal niche.
4. Local SEO: Optimizing the law firm's online presence for local searches, including Google My Business listings and local citations.
5. Content marketing: Creating and promoting informative and engaging content, such as blog posts, articles, case studies, and FAQs, that showcase the law firm's expertise and address the needs of potential clients.
6. Social media management: Leveraging social media platforms to build brand awareness, engage with potential clients, and share valuable content.
7. Online reputation management: Monitoring and managing the law firm's online reviews and ratings, as well as addressing any negative feedback.
By implementing effective law firm SEO strategies, legal professionals can improve their online visibility, increase organic traffic to their website, and ultimately, attract more clients and grow their practice.
Boost Your Law Firm's Visibility with Our Expert Legal SEO Strategies.
The Internet has transformed the way we search for information. In the past, law firm marketing professionals used to achieve publicity through conventional means such as word-of-mouth recommendations and yellow page listings.
The onset of the digital age brought with it new tools, such as Google and social media advertising. However, as effective as these may be in the short-term, they cannot be considered long-term investments. The moment you stop spending your money advertising on the Internet, your online visibility decreases.
Thankfully, SEO is a long-term marketing strategy that aims to provide a constant flow of leads to your website. A solid law firm SEO strategy can help your website gain a higher position in Google search results and place you near the top in search engine rankings. Did you know that only 25 % of users go to the second page of search results? This means that 75 % of Internet users only browse the first page of search results to find what they are looking for.
It is therefore in the best interest of lawn firms to rank high for specific keywords that are relevant to their business. You should know that when it comes to law services, SEO efforts are mostly local since customers are looking for lawn firms that are close to them. All in all, SEO allows lawyers to benefit from higher organic traffic, increased visibility and improved conversions.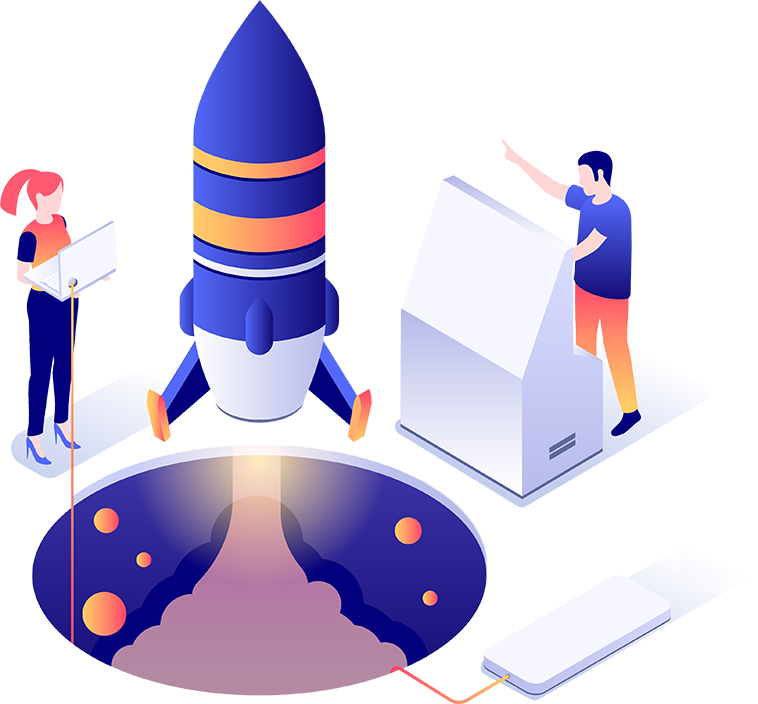 How does SEO help law firms?
Thanks to SEO, law firms can create targeted content in order to attract the attention of potential customers who are searching the Internet for the legal services that they offer. After all, search engines are the preferred way through which people look for legal services. 
Organic search results account for a whopping 53% of website traffic, compared to 15% for paid advertising. Moreover, more than 25% of potential clients using Google for an online search click on the first Google search result. By hiring an experienced SEO agency with a long track record of success, you can increase your law firm's visibility and ensure your company's success in the long term.
Attorney Website Optimization
Technical SEO is important to rank high in search engines since it makes it easier to crawl and index your website. It allows Google or Bing to know that your website is well structured and of high value. 
Technical SEO takes into account different elements such as: 
SEO site structure:

 Your website should have a responsive design and provide a good user experience (UX). For this, it's important for the content on your website to be logically organized and for content to be easy to find by users. You want leads to be able to find the information they need quickly.

Page loading speed:

 

This is a ranking factor so Google ranks websites that load faster higher in the search engines results pages. If your web pages load slowly, your visitors will get impatient and visit your competitors' websites. You can test your site speed with 

Page Speed Insights

.

URL optimization:

 

URLs should include the keyword you are trying to rank for. For example, an optimized URL for a law service page could be 

https://www.domain-name.com/domestic-assault-attorney

. 

Core web vitals:

 

This is another official ranking factor which can affect your attorney SEO. Core web vitals refer to three critical ranking signals (largest contentful paint, first input delay and cumulative layout shift) that lawyers can analyze to measure their law firm website's user experience.

Indexing:

 

Getting your web pages indexed is essential otherwise they won't get crawled and you won't rank in search engines. Find out 

how to index your pages in Google

.

Schema:

 

This is an HTML markup that you can use on your weg pages. Google often rewards companies that use schema with featured snippets. This translates into a lot of traffic for law firms. 
Other elements of technical SEO include breadcrumb navigation, structured data, mobile-friendliness, duplicate content, canonical tags and Hreflang. 
1. Boost Your Law Firm's Visibility with Our Expert Legal SEO Strategies: Experience unparalleled growth for your law firm with our tailor-made legal SEO strategies.
From keyword research to content creation and backlinks, our team of professionals will take your online presence to new heights. With our comprehensive approach, watch as your law firm climbs the ranks on search engine results pages and becomes the go-to choice for clients in need of legal services.
2. Outrank Your Competitors: Exclusive Law Firm SEO and Digital Marketing Solutions:Stay ahead of the competition with our exclusive law firm SEO and digital marketing solutions.
Our team will ensure your website is fully optimized, leveraging the power of attorney SEO, content marketing, and social media management to create a powerful online presence. With our expertise, you can expect an increase in organic traffic and client conversions, positioning your law firm as a market leader.
3. The Ultimate Law Firm Online Marketing Blueprint: Attorney SEO, Content, and PPC.
Discover the ultimate online marketing blueprint specifically designed for law firms. Our comprehensive approach combines attorney SEO, engaging content creation, and results-driven PPC campaigns to bring your law firm to the forefront of the digital landscape. Unlock your firm's potential and witness exponential growth as we drive targeted traffic, leads, and new clients to your practice.
4. Elevate Your Law Practice: Comprehensive Attorney Website Design and SEO Services.
Transform your online presence and elevate your law practice with our comprehensive attorney website design and SEO services. From a visually stunning, user-friendly website to effective on-page and off-page optimization, we cover all aspects of legal digital marketing. Our team will ensure your law firm stands out and attracts clients in the highly competitive legal market.
5. Law Firm SEO Mastery: Transform Your Online Presence with Proven Techniques.
Master the art of law firm SEO and transform your online presence with our proven techniques. Our team of experts will optimize your website, create high-quality content, and build a robust backlink profile to propel your law firm to the top of search engine rankings. Experience increased visibility, traffic, and conversions as we help you dominate your niche.
6. Legal Marketing Powerhouse: Law Firm Local SEO, Content Creation, and Social Media Management.
Become a legal marketing powerhouse with our comprehensive approach to law firm local SEO, content creation, and social media management. We'll optimize your online presence for local searches, craft engaging content to showcase your expertise, and manage your social media profiles to build trust and credibility. Let us help you connect with your target audience and convert them into loyal clients.
7. Dominate the Legal SERPs: Top-Rated Law Firm SEO, Backlinks, and Webinars.
Take control of the legal search engine results pages (SERPs) with our top-rated law firm SEO services, strategic backlink building, and informative webinars. We'll work closely with you to understand your unique challenges and goals, then create a customized plan that drives results. Stay ahead of the competition and watch your law firm soar to new heights.
8. Law Firm SEO Pro: Building Authority and Trust through Expert Legal Digital Marketing.
Become a law firm SEO pro and build authority and trust in the legal industry with our expert digital marketing services. Our team will develop a robust online presence that showcases your legal expertise and attracts potential clients. From E-A-T optimization to featured snippets, we will ensure your law firm is highly visible and highly reputable in the online world.
9. Unleash Your Law Firm's Full Potential: Tailored SEO Solutions for Legal Practices.
Unleash your law firm's full potential with our tailored SEO solutions, designed exclusively for legal practices. We understand the unique challenges that law firms face in the digital landscape, and we're here to help you overcome them. From local SEO and keyword research to mobile optimization and video marketing, our team will craft a strategy that delivers results and drives growth for your law firm.
10. Legal SEO Success: Advanced Keyword Research, Link Building, and Conversion Optimization for Law Firms.

Achieve legal SEO success with our advanced keyword research, strategic link building, and conversion optimization services for law firms. Our team will identify high-value, long-tail keywords, create valuable backlinks, and fine-tune your website to ensure a seamless user experience. Experience a surge in organic traffic, leads, and new clients as we help you dominate your niche in the legal industry.
11. Innovative Law Firm SEO Services: Increase Organic Traffic and Attract High-Quality Leads.

Experience the power of innovative law firm SEO services designed to increase organic traffic and attract high-quality leads. Our team will implement cutting-edge strategies, including voice search optimization, semantic search, and mobile-first indexing, to ensure your law firm stays ahead of the curve. With our expertise, watch your online presence grow and attract a steady stream of new clients.
12. Your Law Firm's Digital Marketing Partner: Customized SEO and Content Strategies for Legal Professionals.

As your law firm's dedicated digital marketing partner, we will create customized SEO and content strategies that cater to your unique needs and goals. Our team of experts will work closely with you to develop an effective online presence that drives results. From optimizing your website and creating engaging content to managing your social media profiles, we're here to help your law firm thrive.
13. Experience Legal SEO Excellence: Attorney Online Reputation Management and Local SEO: Experience legal SEO excellence with our comprehensive attorney online reputation management and local SEO services.
We'll help you build a strong and positive online presence that showcases your expertise and builds trust among potential clients. Our team will also optimize your law firm for local searches, ensuring that you rank highly in search results and attract clients in your area.
14. The Future of Legal Marketing: Law Firm SEO, Voice Search Optimization, and Video Marketing.

Embrace the future of legal marketing with our forward-thinking law firm SEO services, voice search optimization, and video marketing strategies. Our team will ensure your law firm stays ahead of the competition by adopting the latest SEO best practices and utilizing cutting-edge marketing tactics. Position your law firm as an industry leader and experience unparalleled growth.
15. The Ultimate Law Firm Growth Formula: Proven SEO Techniques and Analytics Tracking for Legal Practices
Unlock the ultimate law firm growth formula with our proven SEO techniques and analytics tracking for legal practices. We'll help you optimize your online presence, drive targeted traffic, and convert visitors into clients. Our team will also closely monitor your website's performance, providing you with valuable insights and data-driven recommendations to continuously improve your digital marketing strategy.
Law firm marketing, Legal SEO, Attorney SEO, Law firm website optimization.
Legal search engine optimization, Law firm local SEO, Law firm online marketing, .
Lawyer SEO strategies, Law firm keyword research, Legal content creation, Legal digital marketing, Attorney website design, Law firm social media.
Legal blog writing, Legal schema markup, Law firm backlinks, Legal PPC campaigns.
Legal online reputation management, Law firm conversion rate optimization, Legal marketing analytics, Legal SEO audits.
Law firm organic search, Attorney link building, Law firm directory listings, Legal mobile optimization.
Law firm video marketing, Legal marketing automation, Legal SEO best practices, Law firm webinars, Legal branding.
Law firm email marketing, Attorney guest posting, Legal long-tail keywords, Law firm voice search optimization, Legal UX/UI design, Law firm site speed optimization.
Legal topic clusters, Attorney content marketing, Law firm competitor analysis, Legal featured snippets, Law firm reviews and ratings, Legal niche marketing.
Attorney influencer marketing, Law firm multimedia content.
Legal Google My Business optimization, Law firm remarketing, Legal evergreen content, Attorney white hat SEO, Law firm user engagement, Legal analytics tracking.
Firm, link, lawyer, practice, search, keyword, client, content, potential clients, users.
Company, descriptions, factors, search engine ranking, reviews, prospective clients, businesses, success, organic traffic, legal services, search engine optimization.
SEO for law firms, customers, Google Analytics, law firm websites, positive reviews, user intent, location, phones, efforts, conversions, Post, Google My Business, audience, target audience.
Organic search, search queries, SEO for Lawyers, user experiences, ranking factor.
SEO efforts, campaigns, metrics, Search engines, online search, law firm SEO services, marketing for law firms, keyword rankings, target keywords, relevant content, Link building, personal injury lawyer.
Lawyer SEO, blog posts, Google Business Profile, SEO companies, meta description, Google Maps, SEO Strategies, legal directory, legal issues, search term.
Search intent, attorney search engine optimization, Organic search traffic, law firm SEO, keyword research tool, .
High-quality content, long-form content, internal links, external links, negative review, guest posts, legal practice, SEO success,.
SEO campaigns, online presence, wide range, off-page SEO, marketing strategy, attorney SEO, powerful tool, Google Search Console, search rankings, search volumes, law firm SEO strategy.
Services for Law Firms, law firm SEO agency, legal firm, relevant keywords, long-tail keywords, keyword difficulty, content marketing, duplicate content issues, content creation, informative content, quality content.
Spammy links, criminal lawyer, phone calls, Core web vitals.
Core Web Vitals, internal linking, On-page SEO, SEO rankings, effective SEO strategy, social media profiles, SEO services, commercial intent, SEO agencies, desktop searches, Search algorithms, firm website design, primary keyword.
Ideal keywords, keyword usage, outgoing links, broken links, link profile, criminal defense lawyers, online reviews, satisfied clients.
Poor user experience, law practice, insurance company, mobile phones, larger audience, marketing efforts, core, potential customers, legal SEO campaign, deep dive.
SEO consultant, SEO provider, social proof, critical ranking signals, criminal defense attorney, snippet in search results, search of quality SEO.
Law Firm Website Optimization, law firm team, geo-targeted keywords, high-level keywords, keyword signals, outbound links, preference for lawyers, review snippet, bad review, fake review, long-form blog posts, guest blog posts.
Long-form posts, ideal client, Google Business Profile for Lawyers, online business directory, individual location, location landing, office locations.
Description tags, previous SEO success, huge factor, conversion optimization, doorway to conversions, customer engagement marketing, engagement metrics, valuable metrics.