The Internet is a saturated place. In order to stand out amidst this saturation, it's important for businesses to develop a search engine optimization (SEO) strategy that will enable them to gain greater visibility in search engines and attract prospective clients.
Thanks to SEO, law firms can rank higher in organic search results and increase conversions. This can translate into an increase in revenue of thousands of dollars for attorneys and law firms. In this article we explain what SEO for law firms is, why you need it, and how it can help your law firm distinguish itself from the competition online. We also explore other subjects such as the differences between SEO and PPC.
What is attorney search engine optimization?
Attorney search engine optimization, also known as attorney SEO or lawyer SEO, is a strategy that combines the creation of content, the development of a backlink strategy and the optimization of a website to help lawn firm websites rank in the first positions in search engines like Google or Bing. 
Why does my law firm need a website and SEO?
The Internet has transformed the way we search for information. In the past, law firm marketing professionals used to achieve publicity through conventional means such as word-of-mouth recommendations and yellow page listings.
The onset of the digital age brought with it new tools, such as Google and social media advertising. However, as effective as these may be in the short-term, they cannot be considered long-term investments. The moment you stop spending your money advertising on the Internet, your online visibility decreases.
Thankfully, SEO is a long-term marketing strategy that aims to provide a constant flow of leads to your website. A solid law firm SEO strategy can help your website gain a higher position in Google search results and place you near the top in search engine rankings. Did you know that only 25 % of users go to the second page of search results? This means that 75 % of Internet users only browse the first page of search results to find what they are looking for.
It is therefore in the best interest of lawn firms to rank high for specific keywords that are relevant to their business (law firm Montreal, criminal lawyer Montreal, business lawyer Montreal, etc.). You should know that when it comes to law services, SEO efforts are mostly local since customers are looking for lawn firms that are close to them. All in all, SEO allows lawyers to benefit from higher organic traffic, increased visibility and improved conversions.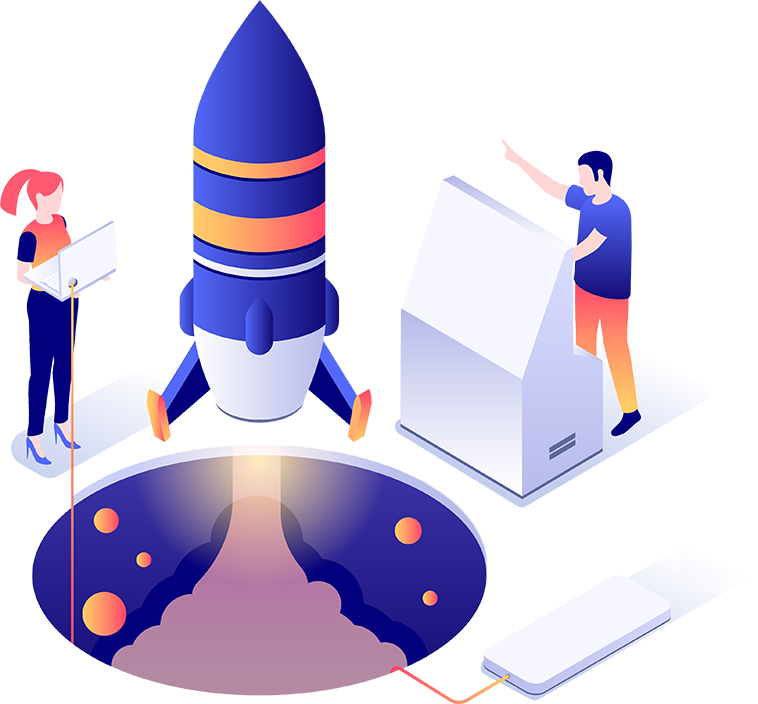 How does SEO help law firms?
Thanks to SEO, law firms can create targeted content in order to attract the attention of potential customers who are searching the Internet for the legal services that they offer. After all, search engines are the preferred way through which people look for legal services. 
Organic search results account for a whopping 53% of website traffic, compared to 15% for paid advertising. Moreover, more than 25% of potential clients using Google for an online search click on the first Google search result. By hiring an experienced SEO agency with a long track record of success, you can increase your law firm's visibility and ensure your company's success in the long term.
The legal industry is one of the most competitive industries so it's important for lawn firms to stay on top of their game and outsmart their competitors with a strategic SEO approach. Elaborating an effective legal SEO strategy requires you to follow a series of steps which are explained below.
1. Keyword research for law firms
Keyword research is one of the most important aspects of any SEO strategy. It consists of using different tools such as Semrush, Google Keyword Planner or Ahrefs to find specific keywords related to your business which your target market is searching for. Some keyword tools are free but the most effective ones usually require paying for a subscription. If you don't wish to pay for such tools, you can always outsource your SEO to experts. 
When building your keyword strategy, it's important to consider keyword difficulty and volume. You should also be specific and take into account keyword intent. For example, the keyword ''lawn firm'', which is pretty vague, has a monthly volume of 2.9K in Canada but it also has a keyword difficulty of 67%. 
In contrast, the keyword ''criminal law firm Montreal'' has a lower monthly volume but it has a lower keyword difficulty meaning you are more likely to rank higher in search engines for this keyword. In addition, the keyword specifies the kind of legal services provided so you are more likely to attract your ideal customers and increase conversions. 

In short, the keywords you should select for your lawn firm should be highly targeted, have a good monthly volume of traffic as well as a manageable level of competition. Keywords with a commercial intent are also good to incorporate into your SEO strategy as you can rank more easily for these terms (lower volume) and they have a high conversion rate since people are looking for services instead of just information. 
You should aso pick keywords that have a research intent such as keywords that start with ''how'' or ''why''. It's great to create blog posts that answer the questions potential customers may have in order to generate leads and give users access to informative content. 
2. Attorney Website Optimization
Technical SEO is important to rank high in search engines since it makes it easier to crawl and index your website. It allows Google or Bing to know that your website is well structured and of high value. 
Technical SEO takes into account different elements such as: 
SEO site structure:

 Your website should have a responsive design and provide a good user experience (UX). For this, it's important for the content on your website to be logically organized and for content to be easy to find by users. You want leads to be able to find the information they need quickly.

Page loading speed:

 

This is a ranking factor so Google ranks websites that load faster higher in the search engines results pages. If your web pages load slowly, your visitors will get impatient and visit your competitors' websites. You can test your site speed with 

Page Speed Insights

.

URL optimization:

 

URLs should include the keyword you are trying to rank for. For example, an optimized URL for a law service page could be 

https://www.domain-name.com/domestic-assault-attorney

. 

Core web vitals:

 

This is another official ranking factor which can affect your attorney SEO. Core web vitals refer to three critical ranking signals (largest contentful paint, first input delay and cumulative layout shift) that lawyers can analyze to measure their law firm website's user experience.

Indexing:

 

Getting your web pages indexed is essential otherwise they won't get crawled and you won't rank in search engines. Find out 

how to index your pages in Google

.

Schema:

 

This is an HTML markup that you can use on your weg pages. Google often rewards companies that use schema with featured snippets. This translates into a lot of traffic for law firms. 
Other elements of technical SEO include breadcrumb navigation, structured data, mobile-friendliness, duplicate content, canonical tags and Hreflang. 
3. Content Creation for Lawyers
One of the most effective ways to drive qualified traffic to your website is through quality content. Here are some of the benefits of having a website with unique and optimized content:
Your website will rank for more keywords and drive more traffic from your target demographic.

Your website will be able to build more backlinks naturally. This will enhance your reputation and help you rank higher.

You will be able to establish your company as a leader in its area of practice. With this enhanced reputation, your firm will enjoy a higher rate of conversion.
There are two types of law firm content: practice area pages and blog post articles. The former are what might be called the sales pages. They are the pages where the conversions occur. The latter are discovery pages that provide information that users may be looking for.
Here are some tips on how to create valuable content: 
Allocate a single web page for each practice area

 

and be as specific as possible. For example, corporate lawyers should have separate pages for dispute resolution, class action, and acquisitions.

Use the word "attorney" or "lawyer" in the page's title tag.
Make sure that you content is as in-depth and detailed as possible.

 Try to include videos and images. Ultimately, the reader will only remain on the page if they find the content to be of value.

Add multiple calls to action.

 

This is crucial for conversions as it will tell visitors where to go when they are ready to make a decision. Apart from simply providing your contact information or a contact link, you can also add contact forms in the sidebar and chat windows.

Make your practice pages location specific.

 If your practice extends across many cities or states, have dedicated web pages catering to each ot them.

Think strategically while creating content.

 Your blog posts should serve as responses to queries that people might enter into search engines.

Generate informative content

 

so that your law firm's website is considered the best source of information in its area of expertise.

An effective content strategy goes beyond merely building quality content.

 In order to rank high, you should also strategically organize the various practice area pages and blog post articles on your website.
Apart from writing good content, you have to take into consideration several on-page elements such as: 
Headings (H1, H2, H3…) 

Keyword density

Wordcount

Calls to action

Internal and external links

Image optimization 

Title tags and meta descriptions

Structured data 

Keyword variations and LSI 

Geotagging 

Etc.
The practice of link building involves obtaining links from external sites that lead to your website. These links can be images as well as text. The more quality backlinks that point to a website, the higher the domain authority. The authority score ranges from 1 to 100 and websites that have a higher score a more likely to rank higher. 
A simple approach to link building involves placing links on other sites you own, on social media accounts, directories, and forums. However, a more sophisticated approach to link building involves creating content that attracts the attention of other website owners and compels them to link to yours.
You could also guest post. In other words, an attorney working for your firm could publish content on another website, and use the opportunity to create a link to yours. However, you should only post on reputable websites and seek out guest posting opportunities with people you already know.
6. Local SEO for Law Firms
As most law firms operate within certain geographical areas, they should have a strong local SEO strategy. This means that they should aim to achieve high visibility in business-related searches. For example, if a searcher enters the words "Montreal malpractice lawyer" in a search query, and your law firm is based in Montreal, your website should appear near the top of the rankings 
Ideally, your local SEO strategy should be aimed at placing your law firm within the first three positions of Google Maps. This can help generate traffic to your website within your area, as well as leads and foot traffic from prospective clients. To develop a strong local SEO strategy, we recommend getting in touch with an experienced local SEO expert.
Here are useful SEO tips for law firms who wish to outperform their competitors in search engines:
Prioritize keywords that have high volume but low keyword difficulty (lower competition)

Use relevant long-tail keywords

Choose keywords that satisfy both search engine and user intent 

Focus on on-page as well as off-page SEO

Create unique content that is informative and optimized 

Develop different content types (videos, images, case studies, etc.) 

Make sure your lawn firm's website is easy to navigate and mobile-friendly 

Don't overlook local SEO for lawyers 

Develop a solid backlink strategy to increase the authority of your domain 

Integrate schema markup in your website 

Avoid keyword stuffing

Activate a 

Google My Business account

 to get positive reviews from clients and increase your law firm's reputation 
Difference Between SEO and PPC
An important question pervading the digital marketing universe is whether firms should allocate their budgets to SEO or pay-per-click (PPC). The answer to this question depends on your business. Most companies should to combine SEO and PPC for effective results in both the short and long run.
Your decision should rest on two key factors:
Your objectives
If you're looking to strengthen your brand and enhance your visibility over the long run, SEO is your best option. If, on the other hand, you're looking for instant results, clicks, and conversion, you should go with PPC. However, if you choose the latter, you should bear in mind that the moment you stop paying money for ads, your traffic stops.
Your budget
This is another point to consider when choosing between SEO and PPC. An SEO strategy is a cost-effective way to improve your law firm website's visibility. After all, organic clicks are free. All you have to pay for are the services of an SEO agency. That being said, SEO requires continuous investment. After all, to keep up with the changing needs of the Google algorithm, you need to keep tweaking your content. Hiring an SEO firm can save you both time and money over the long run.
In contrast, PPC requires you to pay for every click that is made to your website from an ad. The cost of this can be as high as $ 10 per click. Furthermore, as new competitors begin to enter the fray, you may encounter increases in click costs. You may end up spending more money over time to drive conversions. 
If your traffic doesn't lead to conversions, you may also end up wasting money. In short, SEO can deliver long-term sustained results, and save you money in the long run, whereas PPC can give you instant results, while costing you more money in the long run.
Benefits of SEO for lawyers
Here are the benefits of hiring a company that specializes in SEO services and understands how to deliver local SEO for lawyers:
A boost in organic traffic to your law firm's website.

 

A focused and targeted SEO strategy will take your law firm's website to the top of the first search results page and draw more visitors to it.

An increase in physical client traffic to your law firm.

 

Increased online traffic will automatically result in more foot traffic.

Better audience engagement.

 

Good SEO can help connect you to the right clientele for your law firm and generate leads.

An improvement in your overall return on investment.

 

Ultimately, SEO is an investment rather than an expense. It can help you reap long-term profits by increasing your online visibility.

Overall competitiveness in the legal industry.

 

By consistently enabling your law firm to figure prominently in search results, a good law firm SEO strategy can make you more competitive in the legal landscape.
Best Lawer SEO – Hire the Top Agency for Law Firms
The basis of a good SEO strategy is an optimized website. In order to enable your website to generate high levels of traffic and ensure it appears higher in Google searches than your competitors, it's important to hire an SEO company that has a thorough understanding of the technical and qualitative elements that are required to improve SEO rankings, increase traffic, and enhance the visibility of your website in the search engine universe.
At ProStar SEO, we have many years of experience launching law firm websites, and getting them to rank in the top positions of search engines. In fact, you could even say that our experts live, breathe, and sleep SEO. Our clients come from a wide range of industries and business sectors. Our experts have the background, knowledge, experience, and expertise needed to devise personalized SEO strategies for law firms.
Based on our knowledge and in-depth keyword research, we have developed, and continue to develop, marketing strategies that deliver long-term success. Our passion for developing successful SEO campaigns is absolute and, one could say, infectious, as is our commitment to transparency and accountability.
Lawyer SEO Keywords
Seo for lawyers, law firms, law firm SEO, lawyer SEO, ranking, attorney, law firm SEO guide, using SEO.
Law firm SEO, attorney, law firms, SEO for lawyers, ranking, SEO for law firms, attorney SEO, SEO work.
Keywords, lawyer SEO, search engine optimization, local SEO, marketing for lawyers, SEO ranking factor, step in SEO for law, SEO resources, search engines, optimize, google search, technical SEO.
Content marketing, law firm marketing, marketing channel, SEO strategy, law firm websites, google search console, local SEO for lawyers, best law firm, SEO and PPC, legal SEO, help your law, SEO as a lead generation, SEO guide for lawyers, SEO performance, optimization for law.
Law firms, law firm SEO, keyword, lawyer SEO, SEO for lawyers, ranking, attorney, search result, search engines, search engine optimization, local SEO, optimize, SEO for law firms, google search, attorney SEO, local search, potential clients, practice area.
Digital marketing, technical SEO, content marketing, good SEO, legal marketing, best practices, search engine results page, google my business, search engine results, organic search results, marketing channel, SEO success, SEO strategy, SEO work, prospective client, search engine rankings, results in pages, optimize your website.
Law firm marketing, legal service, law firm websites, law firm seo guide, local search results, SEO marketing, law firm SEO services, piece of content, SEO program, and google search console.
Many law firms, local SEO for lawyers, marketing for lawyers, best law firm, traffic to your website, get your law firm, SEO ranking factor, successful SEO, SEO companies, SEO campaigns, SEO and PPC, SEO results, one law firm, attorney search engine optimization, SEO experts, using SEO, SEO campaign for your law, SEO tactics.
Comes to law firm SEO, important for law firms, marketing strategies, like for your law firm, SEO process, SEO for your law firm, SEO takes time, SEO agencies, step in SEO for law, implementing SEO, law firm to rank, description of your law firm, legal SEO, part of your SEO, local SEO is the process, SEO practices, SEO resources.
Working with law firms, the firm appears, organize your law, the firm listed, many lawyers, monthly SEO, the goal of SEO, SEO clients, need seo, you're a law firm.
The law firm, google's, best to start, help your law, SEO as a lead generation, SEO guide for lawyers, SEO performance, optimization for law.
Request a free SEO audit of your website
Audit Your Website's SEO Now!