Audit Your Website's SEO Now!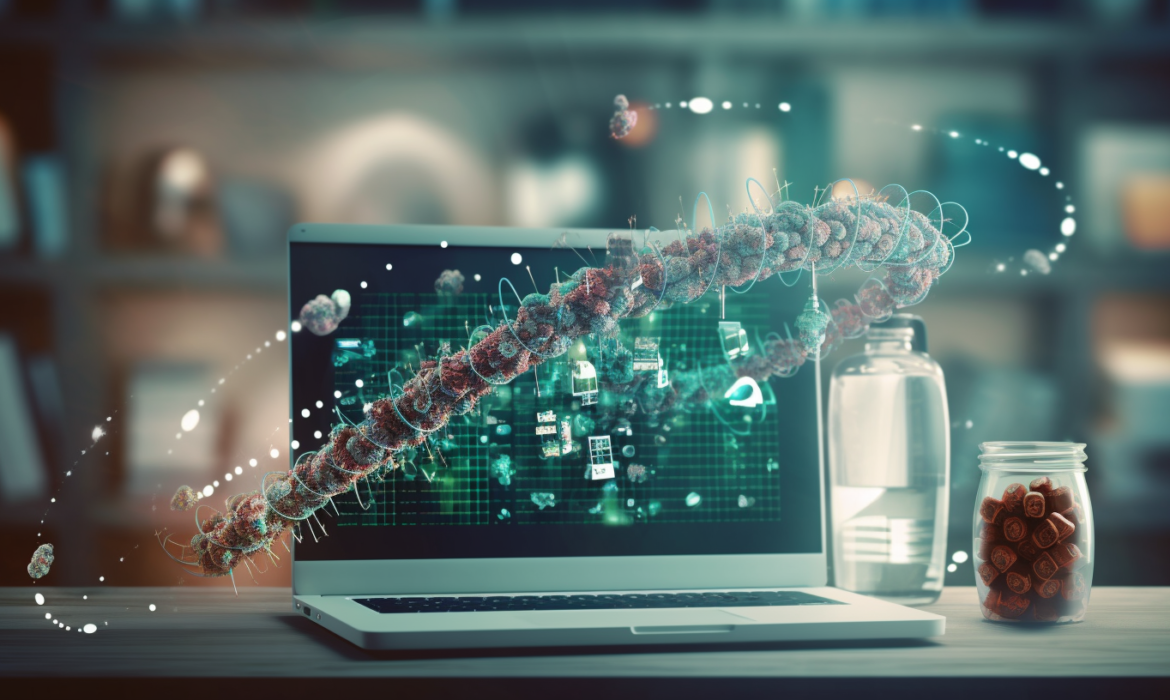 In today's digital era, the online presence of pharmaceutical companies has become crucial for reaching and connecting with a wider audience. With the increasing demand for reliable healthcare information and products, it is imperative for pharma sites to not only provide valuable content but also ensure high visibility in search engine results. This is where search engine optimization (SEO) comes into play, acting as a guiding force to propel your pharma site to the top ranks.
As a pharmaceutical company, you understand the significance of ranking well in search engine results. A higher SEO ranking not only increases your site's visibility but also drives organic traffic, boosts credibility, and ultimately contributes to the success of your online presence. However, achieving a prominent position amidst fierce competition requires a strategic approach and a thorough understanding of the ever-evolving SEO landscape.
In this blog post, we explore effective ways through which your pharma site can rise to the top of search engine results and solidify its position in the digital realm. From on-page optimization techniques to off-page strategies, we delve into the fundamental pillars of SEO and equip you with the knowledge to enhance your online visibility, attract the right audience, and establish your brand as a trusted authority in the pharmaceutical industry.
What Is Pharma SEO?
Pharma SEO, also known as pharmaceutica
l SEO, refers to the practice of optimizing pharmaceutical websites and online content to improve their visibility and ranking in search engine results pages (SERPs). It involves implementing various strategies and techniques to ensure that pharmaceutical websites are easily discoverable by search engines, thereby increasing their organic traffic and attracting relevant visitors.
Given the stringent regulations and guidelines governing the pharmaceutical industry, pharma SEO requires a specialized approach that takes into account the unique challenges and considerations specific to this field. It involves optimizing the website's structure, content, and technical aspects to align with search engine algorithms while adhering to industry regulations and compliance standards.
How Is SEO Helpful For Pharma Companies?
SEO is highly beneficial for pharmaceutical companies as it enhances their online visibility, drives organic traffic, and boosts credibility. By implementing effective SEO strategies, pharma companies can improve their search engine rankings, ensuring that their websites and content are easily discoverable by their target audience.
This increased visibility leads to higher website traffic, allowing companies to reach a broader customer base and generate more leads. Additionally, SEO helps to establish the company's authority and credibility by optimizing content, building high-quality backlinks, and providing valuable information to users. Overall, SEO empowers pharmaceutical companies to establish a strong online presence, connect with their audience, and ultimately drive business growth.
What Are The Challenges Of Pharmaceutical SEO?
Pharmaceutical SEO presents unique challenges due to the highly regulated nature of the industry and the specific considerations involved. Some of the key challenges faced in pharmaceutical SEO include:
Regulatory Compliance: The pharmaceutical industry is subject to strict regulations and guidelines, particularly concerning the promotion of drugs, treatments, and healthcare information. SEO strategies must align with these regulations, which often restrict the use of certain keywords, claims, or promotional tactics.
Quality and Accuracy of Information: Providing accurate, reliable, and up-to-date information is crucial in the pharmaceutical industry. However, search engines favor fresh and frequently updated content. Balancing the need for accuracy with the demands of search engine algorithms can be challenging, as regular updates must be carefully managed to ensure compliance and accuracy.
Competitiveness: The pharmaceutical industry is highly competitive, with numerous companies vying for online visibility. Established pharmaceutical brands and large companies often dominate search engine results, making it challenging for smaller or newer players to rank highly. Breaking through the competition requires a well-crafted SEO strategy and a focus on niche keywords and target audiences.
Expertise and Authority: Search engines prioritize websites with high levels of expertise, authority, and trustworthiness. In the pharmaceutical industry, establishing expertise and authority can be particularly challenging due to the complex and technical nature of the content. Building a reputation as a trusted source requires a consistent effort to produce high-quality, evidence-based content and authoritative backlinks.
Limited Link Opportunities: Acquiring quality backlinks is an essential aspect of SEO. However, pharmaceutical websites may face challenges in obtaining links from authoritative sources due to industry regulations, restrictions on endorsing products, or concerns about ethical considerations. This can limit link-building opportunities and make it more challenging to build a strong backlink profile.
Online Reputation Management: The reputation of pharmaceutical companies can significantly impact their online visibility and ranking. Negative reviews, customer complaints, or controversies can harm a company's SEO efforts. Proactively managing and addressing online reputation through engagement, transparency, and excellent customer service is crucial for maintaining a positive digital presence.
Overcoming these challenges requires a deep understanding of the industry, meticulous planning, and a comprehensive SEO strategy that is tailored to meet regulatory requirements while driving organic visibility and targeted traffic to pharmaceutical websites.
10 SEO Tips For Pharmaceuticals
1. Perform Keyword Research 
Performing keyword research is essential for pharma companies as it helps them understand the language, search behavior, and specific queries used by their target audience when searching for pharmaceutical products, treatments, or healthcare information. By identifying the right keywords, companies can optimize their website content, product descriptions, blog posts, and other digital assets to align with the intent of their potential customers.
Keyword research enables pharma companies to target high-traffic and relevant keywords, increase their search engine visibility, attract organic traffic, and ultimately improve the chances of reaching and engaging with their desired audience, leading to higher conversions and business success.
2. Target Long-Tail Keywords
Pharma companies should target long-tail keywords because they offer specific and highly focused search intent, enabling companies to connect with users who are actively seeking precise information or solutions related to pharmaceutical products or treatments. Long-tail keywords typically consist of three or more words and tend to have lower search volume but higher conversion potential.
By targeting these keywords, pharma companies can tap into niche markets, attract highly targeted traffic, and increase the likelihood of reaching users who are further along in the decision-making process.  Long-tail keywords also face less competition compared to broader, generic keywords, making it easier for pharma companies to rank higher in search engine results and establish themselves as authoritative sources within their specific areas of expertise. 
3. Capture Featured Snippets
Pharma companies should strive to capture featured snippets because they provide an opportunity to secure prime visibility and position zero ranking in search engine results pages (SERPs). Featured snippets are concise, direct answers displayed at the top of search results, offering valuable information to users without requiring them to click through to a website. By optimizing their content to appear in featured snippets, pharma companies can establish themselves as authoritative sources and gain a competitive advantage over competitors.
Featured snippets can drive significant organic traffic and enhance brand visibility by showcasing the company's expertise and providing valuable information to users. Additionally, capturing featured snippets can lead to improved user engagement, trust, and credibility, positioning the pharma company as a go-to resource for healthcare information and ultimately increasing the likelihood of attracting and converting potential customers.
4. Optimize For Local Search
By optimizing their website and online presence for local search, companies can appear prominently in location-specific search results, ensuring that potential customers in their vicinity easily find them. This includes optimizing Google My Business listings, incorporating location-based keywords, and managing online reviews and ratings.
Optimizing for local search enables pharma companies to establish a strong local presence, gain the trust of their community, and enhance their reputation as a reliable healthcare provider. It also allows them to compete effectively with local competitors, attract local patients or customers, and drive offline conversions, ultimately leading to increased brand recognition, customer loyalty, and business growth within their target geographical area.
5. Make Your Website Mobile Friendly
Pharma companies should make their website mobile-friendly because of the significant shift towards mobile usage in accessing online information. With a large portion of users relying on smartphones and tablets for their internet browsing, a mobile-friendly website ensures an optimal user experience and accessibility. By adapting their website design and layout to mobile devices, pharma companies can provide a seamless and user-friendly interface, allowing visitors to navigate, search, and engage with content easily.
A mobile-friendly website also contributes to improved search engine rankings, as search engines prioritize mobile responsiveness in their algorithms. Moreover, with the increasing reliance on mobile devices for healthcare-related searches and information, having a mobile-friendly website establishes credibility and enhances user trust, leading to better engagement, increased conversions, and a competitive edge in the digital landscape.
6. Create High-Quality Content
Pharma companies should prioritize creating high-quality content because it serves as a cornerstone for building credibility, establishing thought leadership, and engaging with their target audience. High-quality content that is accurate, informative, and relevant not only attracts and retains the attention of users but also fosters trust and loyalty.
By providing valuable and trustworthy information, pharma companies can position themselves as reliable sources of healthcare knowledge and differentiate themselves from competitors. Moreover, high-quality content is more likely to be shared, linked to, and referenced by other websites, which can significantly impact search engine rankings and organic visibility. It also serves as a foundation for effective SEO, allowing companies to incorporate relevant keywords and optimize their content for search engines. 
6. Create Quality Backlinks
Quality backlinks from reputable and relevant sources serve as a vote of confidence and validation of the pharmaceutical company's expertise and content. Search engines consider backlinks as a signal of trust and importance, and websites with a strong backlink profile are more likely to rank higher in search results. By actively seeking and cultivating quality backlinks, pharma companies can increase their online visibility, attract targeted traffic, and establish themselves as authoritative sources within the industry. Furthermore, backlinks contribute to referral traffic, as users are more likely to click on links from trusted sources. 
7. Use Fresh Visuals
Visual content such as images, infographics, videos, and interactive elements not only grab attention but also help convey complex medical information in a more accessible and digestible format. By utilizing visually appealing and up-to-date visuals, pharma companies can enhance the user experience, making their content more memorable and shareable. Visuals also have the potential to evoke emotions, create connections, and increase user engagement, leading to better brand recognition and customer loyalty.
Additionally, search engines increasingly prioritize visual content, and incorporating relevant visuals can contribute to improved search engine optimization and higher visibility in search results. By embracing fresh visuals, pharma companies can effectively communicate their messages and educate their audience.
8. Add Internal Links In Your Content 
Pharma companies should add internal links in their content because it helps improve website navigation, user experience, and search engine optimization. Internal links are hyperlinks that connect different pages within the same website. By strategically incorporating internal links in their content, pharma companies can guide users to relevant and related information, allowing them to explore additional resources and stay on the website longer.
This improves user engagement, reduces bounce rates, and increases the chances of converting visitors into customers. From an SEO perspective, internal linking helps search engines discover and crawl other pages on the website, improving indexation and visibility of the entire site. It also distributes the authority and ranking power throughout the website, benefiting all linked pages. Additionally, internal links can enhance the relevance and topical context of pages, signaling to search engines the relationships between different content pieces. 
9. Optimize Your Pharma Content For Voice Search
Pharma companies should optimize their content for voice search because of the growing prevalence of voice-enabled devices and the changing user search behavior. With the rise of virtual assistants like Siri, Google Assistant, and Amazon Alexa, more people are using voice commands to search for information, including healthcare-related queries. Optimizing pharma content for voice search involves understanding and incorporating natural language phrases, question-based queries, and conversational tone into the content.
By doing so, pharma companies can ensure their content aligns with the way users speak and search, increasing the chances of appearing in voice search results. Voice search optimization also enhances user experience by providing immediate and concise answers to queries, which is particularly valuable for quick medical advice or medication information. By adapting their content for voice search, pharma companies can stay ahead of the curve, capture the growing voice search market, and effectively reach their target audience.
10. Continuously Improve Your SEO Strategy 
Search engine algorithms, user behavior, and industry trends undergo regular changes, necessitating ongoing optimization efforts. By continuously refining their SEO strategy, pharma companies can stay ahead of competitors, adapt to algorithm updates, and maintain or improve their search engine rankings.
Regularly assessing and improving keyword targeting, optimizing website structure and content, refining technical SEO aspects, and staying up-to-date with industry best practices ensure that the company's online presence remains effective and relevant. Additionally, continuous improvement allows pharma companies to identify and capitalize on new opportunities, adapt to changes in user search behavior, and deliver a seamless and user-friendly experience to their target audience. 
Pharma SEO Services
By helping you increase the traffic to your website, ProStar SEO expands your brand's visibility across the Internet. Our team specializes in boosting the ranking of pharma companies on search engines by reassessing their website's communication strategies. Likewise, the creation of novel content allows your website to entice visitors and influence search engine rankings.  Contact us to begin the digital transformation of your business or request a free technical audit to better understand the challenges your website faces, and how to optimize the growth of your business.
Search queries, organic search traffic, search terms, target keywords, marketing strategies, online business, Google search console, external links, relevant content, content optimization, conversion rates, organic ranking, call to action, social media, etc.